Malaysia Airlines flight MH17 crash: Ukraine to launch investigation into passenger jet crash
Ukraine's Prime Minster called the crash a "catastrophe"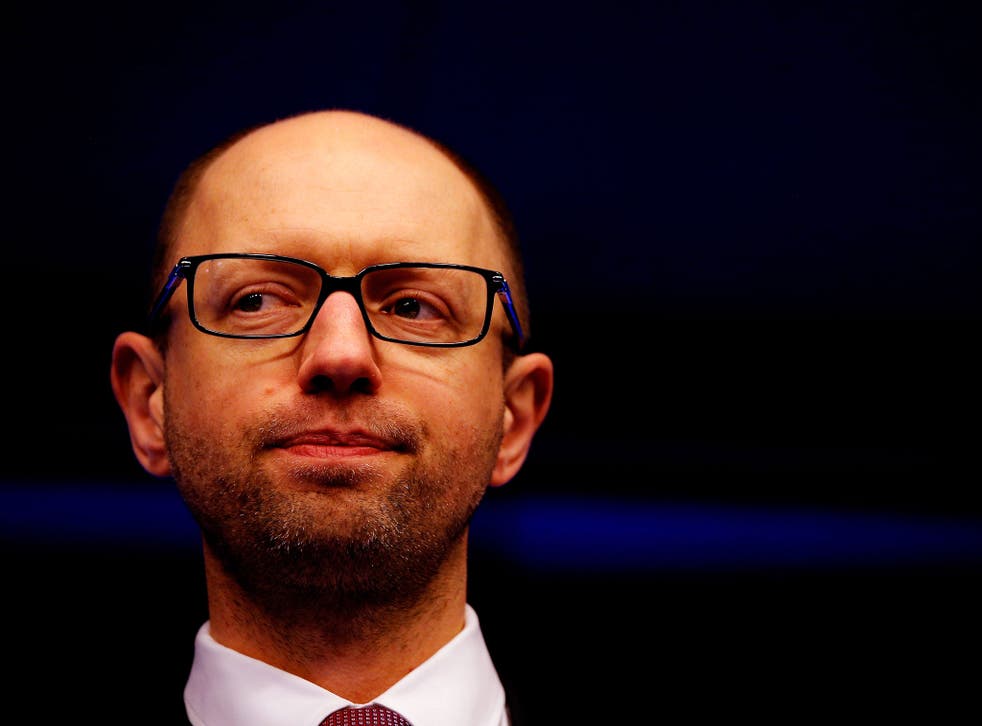 The Ukrainian authorities are to launch an investigation after a passenger jet carrying 295 people was reportedly shot down in eastern Ukraine on Thursday, according to a Ukrainian interior ministry official.
The Boeing Malaysian airlines flight MH17 was flying from Amsterdam to Kuala Lumpur when it crashed, sources told the Interfax news agency.
The fate of the passengers wasn't immediately known.
According to Anton Gerashenko, an adviser to Ukraine's Interior Minister, the aircraft was flying at an altitude of 33,000 feet over eastern Ukraine when it was hit by a missile fired from a Buk launcher.
The Donetsk region government said the plane crashed near the village Grabovo, which it said is currently under the control of armed pro-Russian separatists.
In pictures: Malaysia Airlines flight MH17 crash

Show all 109
The region has seen severe fighting between Ukrainian forces and pro-Russia separatist rebels in recent days.
"MH-17 is not an incident or catastrophe, it is a terrorist attack," Ukrainian President Petro Poroshenko claimed in a tweet.
In a separate statement he stressed that his country's armed forces were not behind the shooting, his spokeswoman Olga Lappo said.
Poroshenko has stepped up his military campaign against the rebels since a ceasefire late last month failed to produce any negotiations.
But leaders of rebels in the Donetsk People's Republic denied any involvement, although around the same time their military commander said his forces had downed a much smaller Ukrainian transport plane - their third such kill this week.
Meanwhile, Ukrainian Prime Minister Areseny Yatseniuk ordered the probe into the "airplane catastrophe" in eastern Ukraine.
"We do not exclude that this plane was shot down, and we stress that the Armed Forces of Ukraine did not take action against any airborne targets," he said.
"We are sure that those who are guilty in this tragedy will be held responsible," he added.
Ukrainian rebels have also denied any involvement in the incident.
Malaysia Airlines confirmed on its Twitter feed that it "has lost contact of MH17 from Amsterdam. The last known position was over Ukrainian airspace."
Malaysian Prime Minister Najib Razak echoed the intentions of the Ukrainian government, and said he would launch an "immediate investigation" into reports of a Malaysian jetliner crash.

Defense Minister Hishamuddin Hussein tweeted that there is no confirmation that the plane was shot down. He said he has instructed the country's military to check and get confirmation.
Register for free to continue reading
Registration is a free and easy way to support our truly independent journalism
By registering, you will also enjoy limited access to Premium articles, exclusive newsletters, commenting, and virtual events with our leading journalists
Already have an account? sign in
Register for free to continue reading
Registration is a free and easy way to support our truly independent journalism
By registering, you will also enjoy limited access to Premium articles, exclusive newsletters, commenting, and virtual events with our leading journalists
Already have an account? sign in
Join our new commenting forum
Join thought-provoking conversations, follow other Independent readers and see their replies