Nigel Farage to address far-right rally in Germany
Former Ukip leader accepts invitation by the granddaughter of Hitler's finance minister, Beatrix von Storch, to speak at Spandau Citadel in Berlin
Caroline Mortimer
Thursday 07 September 2017 20:20 Comments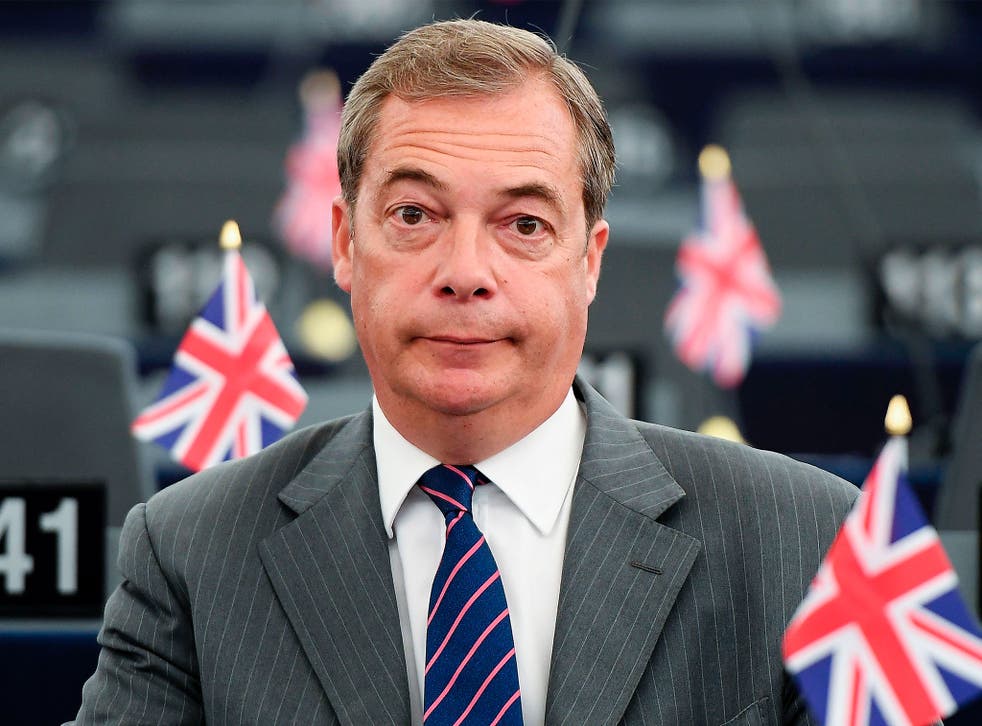 Nigel Farage is due to address a rally held by the German far-right political party Alternative für Deutschland (AfD).
The former Ukip leader will address crowds at the Spandau Citadel, a Renaissance-era fortress in Berlin, on Friday evening and is expected to talk about "developments in the European Union, Brexit, direct democracy" and "how to make the impossible possible".
The event is hosted by AfD MEP Beatrix von Storch, the granddaughter of Hitler's finance minister Lutz von Krosigk, who is a leading member of the populist anti-immigration story.
She is now sitting as a member of Ukip's right-wing grouping in the European Parliament, alongside far-right parties from Sweden and Lithuania, after being expelled from the more mainstream European Conservatives and Reformists Group last year for saying border guards should open fire on refugees.
In a Facebook post, Ms von Storch said Mr Farage was so impressed by the AfD's campaign in the German election campaign that he accepted her invitation to speak "without hesitation".
The rally comes as Germany is due to head to the polls on 24 September.
Although Angela Merkel's Christian Democratic Union party (CDU) is expected to win a comfortable majority, lining her up for a fourth term as Chancellor, the AfD is expected to enter the federal parliament for the first time.
The AfD, which is currently polling at between 8 and 11 per cent, is calling for a referendum on leaving the eurozone and a separate British-style referendum on leaving the European Union until the bloc returns to the "loose federation" it was when West Germany helped found it in 1957.
But the party has become embroiled in a number of racist controversies.
World news in pictures

Show all 50
Most recently, a parliamentary candidate in Nuremberg was investigated by the party for allegedly sharing a meme with a picture of Hitler saying "Missed since 1945. Adolf please get in touch! Germany needs you! The German people!"
The candidate also allegedly shared a cartoon of Hitler with the caption "Islamists...I forgot them".
Register for free to continue reading
Registration is a free and easy way to support our truly independent journalism
By registering, you will also enjoy limited access to Premium articles, exclusive newsletters, commenting, and virtual events with our leading journalists
Already have an account? sign in
Join our new commenting forum
Join thought-provoking conversations, follow other Independent readers and see their replies