Refugees Welcome: 'Airbnb for asylum seekers' started by German couple spreads around the world - and the UK could be next
'We shouldn't discuss if they are coming – they are coming and they are coming from a horrible situation," the founder said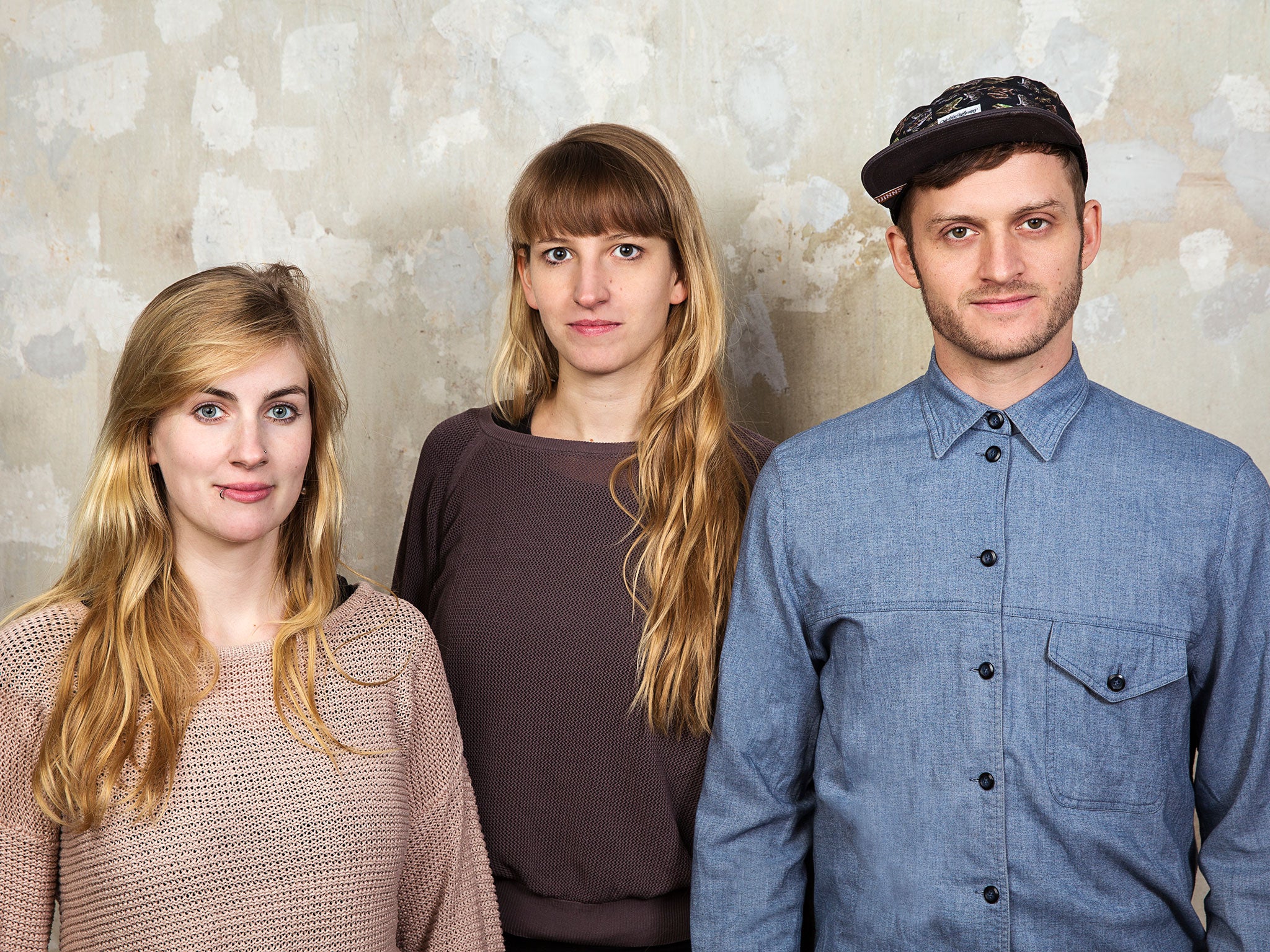 A scheme likened to "Airbnb for refugees" could soon be coming to the UK after spreading from Germany to Austria, Greece, Portugal, Spain, Sweden, the Netherlands and Poland.
Refugees Welcome (Flüchtlinge Willkommen), founded by a German couple and their friend last year, allows people to offer a room in their home to an asylum seeker and house them for as long as they want to.
Aiming to offer the hundreds of thousands of people fleeing into Europe across the Mediterranean a safe home, the group also aims to "create a new culture of welcome" and help new arrivals integrate.
Mareike Geiling, who started it with her boyfriend Jonas Kakoschke and friend Golde Ebding, told The Independent they were stunned by their success.
"We've been getting a lot of emails from all over the world," she said, adding that more than 300 people in the UK had expressed interest.
"But it's very difficult to set up a team and discussing it when there's people spread around the country. It can happen but it's difficult to say when."
Ms Geiling, 28, said the idea came when she was working Cairo last year and she wanted to do something to help the growing refugee crisis in Europe.
When she and Mr Kakoschke, 31, told family and friends of their plan to house a refugee, a German teacher she knew came forward to say one of her students in Berlin was a homeless asylum seeker who desperately needed a place to sleep.
"Wet him in a café and the next day he moved in with us," she said.
Bakary, 39, moved to Europe from Mali 30 years ago, married a Senegalese woman and worked in Italy until he lost his job in the economic crisis. He left for Germany and his wife returned to Senegal with their child.
"He thought that he would go to Berlin because there must be so many jobs, because he speaks four or five languages," Ms Geiling said. "But there weren't and in Germany he stays homeless."
It is a fate that the German government is trying to avoid by creating reception centres in disused barracks and other buildings, which have seen arson attacks and protests in some areas.
Concerns are growing over increased violence against both refugees and those who support them, with two Syrian refugees beaten with baseball bats outside a shelter in Wismar on Saturday and a politician in charge of housing asylum seekers stabbed in Cologne last month.
Video: Arson destroys planned refugee shelter in Germany
But Ms Geiling said her experience had shown overwhelming generosity among the German public, with couples, families with children, single mothers and friends sharing flats all offering up rooms.
"It's from the age of 20 to 70 and very diverse," she added. "We have people like bus drivers and carpenters, to doctors and scientists.
"We didn't expect that - we expected that it would mainly be flatshares and students, or friends, and we are really surprised about the older couples and elderly people joining…even my mum expressed interest."
More than 150 refugees had been housed in Germany and Austria by September and the numbers were growing quickly.
To join the scheme, people must register their interest online and give details of their housing situation before they are put in touch with a refugee organisation with a shortlist of registered asylum seekers needing homes in their area.
People are introduced to their perspective new housemate by volunteers, often meeting over a coffee or meal, and if they decide to take them in they are offered help financing the rent.
Although people have offered the group entire empty houses and flats, Ms Geiling said that would defeat one of the key aims of the initiative - to integrate.
"Living together is the key part of the project so if you have an empty flat we turn you down because that's not what this project is about – it's about living with people and getting to know them," she said, saying there is a "one person per room" rule.
"We made a couple of exceptions but don't want situations where whole families are crammed into one room," she added.
Most of the asylum seekers helped so far by Refugees Welcome are from Sub-Saharan Africa, closely followed by Syria, North Africa, Pakistan, Afghanistan, Iraq and Iran.
As the organisation continues to grow, Ms Geiling and Mr Kakoschke are working on it full-time with a team of six other staff members and more than 60 volunteers.
With the majority of more than 700,000 migrants and asylum seekers who have risked their lives crossing the Mediterranean and Aegean Sea to reach Europe this year heading for Germany, their work shows no sign of slowing.
Calling Hungary's border closures and crackdowns on movement elsewhere in Europe "inhuman", Ms Geiling said she did not see Angela Merkel as the saviour she has sometimes been presented as for her policies welcoming Syrian refugees.
"Our organisation received nothing, there was no support, on government, no funding," she added. "We're not happy."
When asked about what prompted the incredible show of generosity by Refugees Welcome supporters, Ms Geiling said some were questioning if it was linked with the legacy of the Second World War.
"We still think oh my god, we are Nazis and we have this history and people hate us - but it's not at all like that," she said.
"I think Germans don't see themselves as especially helpful, it's really surprising (that others do). We think we could do a lot more.
Refugees settle in Germany
Show all 12
"My mother, she's not especially interested in refugees, she's just a normal person, and even she is thinking what she could do."
Ms Geiling said she felt frustrated by the continued focus by the UK and other European nations at attempting to stop the flow of refugees through eastern Europe.
"We shouldn't think of these people as a burden but as a chance," she added.
"We shouldn't discuss if they are coming – they are coming and they are coming from big emergencies and horrible situations.
"They are allowed to come. We could all like to choose where we get to live our lives."
Join our commenting forum
Join thought-provoking conversations, follow other Independent readers and see their replies