Russian politician says 'let's hit Trump with our Kompromat' on state TV
Claims made in explosive Trump Russia dossier, though unproven, have led many to speculate Kremlin could be holding sensitive information on former real estate mogul
Lucy Pasha-Robinson
Tuesday 05 September 2017 23:09 Comments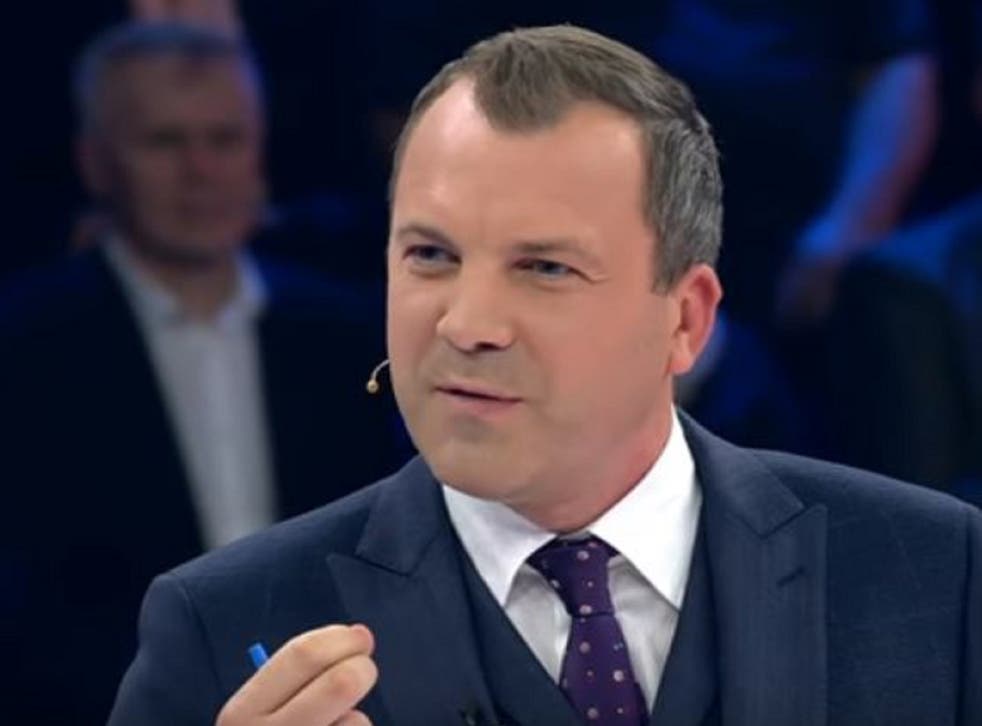 A Russian politician has threatened to "hit Donald Trump with our Kompromat" on state TV.
Speaking on Russia-24, Nikita Isaev, leader of the far-right New Russia Movement, said the compromising material should be released in retaliation over the closure of several Russian diplomatic compounds across the US.
When asked whether Russia has such material, Mr Isaev, who is also director of the Russian Institute of Contemporary Economics, replied: "Of course we have it!"
The exchanges were first translated and reported by Russian media analyst Julia Davis.
Tensions between Russia and the US have been mounting in recent weeks following an order by the state department for the Russian government to vacate three diplomatic compounds.
The measure came after the Kremlin forced the US to reduce its staff in Russia by more than 750 people.
The biggest names involved in the Trump-Russia investigation

Show all 17
State department spokesperson Heather Nauert said the US had complied with Russia's demands and had made its own "in the spirit of parity invoked by the Russians."
In December, former President Barack Obama closed two of Russia's compounds in Maryland and New York State as part of sanctions on the Russian government for its alleged meddling in the 2016 presidential election.
Mr Trump has been plagued by allegations of Russian collusion since his election campaign.
Ex-MI6 agent behind Trump Russia dossier breaks silence
An explosive dossier compiled by a former British spy earlier in the year included salacious allegations about the former real estate mogul's personal conduct, which many speculated could leave him vulnerable to blackmail by the Kremlin.
The claims made in the dossier remain unverified, with Mr Trump labelling them "fake news", but the special investigation into Mr Trump's ties to Russia has been heating up in recent months.
In September, it emerged Robert Mueller, the special prosecutor assigned to the case, had teamed up with the Internal Revenue Service as part of the investigation.
Last month, Mr Trump's son-in-law and White House adviser, Jared Kushner, met with the Senate Intelligence Committee, telling investigators that he neither colluded with Russians nor knew anyone in the campaign who did.
Mr Trump's former chief of staff Reince Preibus is also due to be interviewed as part of the investigation.
Register for free to continue reading
Registration is a free and easy way to support our truly independent journalism
By registering, you will also enjoy limited access to Premium articles, exclusive newsletters, commenting, and virtual events with our leading journalists
Already have an account? sign in
Join our new commenting forum
Join thought-provoking conversations, follow other Independent readers and see their replies