Russia Prime Minister Dmitry Medvedev says Turkey's downing of Su-24 gave grounds for war
'How did states act in the twentieth century in similar circumstances? War started'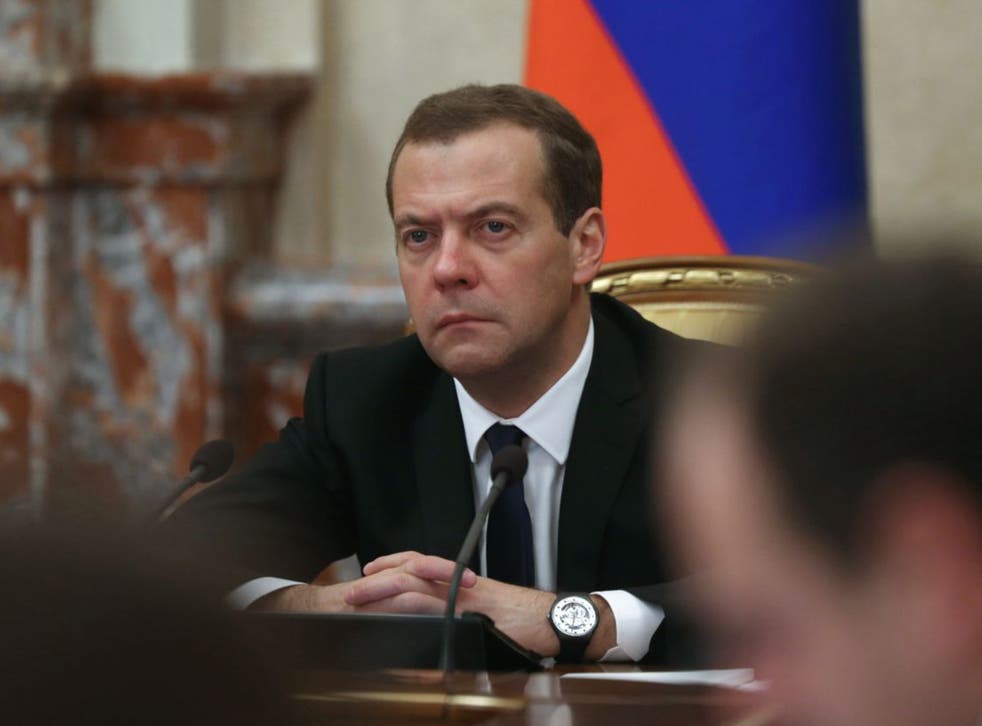 Russia's Prime Minister Dmitry Medvedev has said Turkey's downing of the Russian Su-24 gave the country "causes belli", or justification for war, but said that Russia chose not to respond.
The bomber was shot down last month after Turkey claimed the jet had violated its airspace, though Russia claims it had proof the jet was over Syria "at all times".
Speaking on Russian program "Talk to the Prime Minister," Mr Medvedev said: "How did states in the twentieth century in similar circumstances? War started because this is regarded as a direct attack by a foreign state."
He added that "war is the worst thing that can happen," and said "that is why it was decided not to answer what Turkey did symmetrically".
But despite Russia's decision not to retaliate with military action, Mr Medvedev said Turkey had "violated all the norms of international law and committed an act of aggression towards our country". This, he said, gave Russia "'casus belli' – in other words, cause for military actions".
The sole survivor of the downed Russian jet claims Turkey gave no warning before it attacked the aircraft.
But Turkey says it has released its audio recordings of its army contacting the Russian jet every 30 seconds for five minutes, warning the pilots to change course as they were approaching Turkish airspace.
Two pilots escaped the plane after it was attacked but only one survived – one pilot was apparently shot by Syrian rebels as he descended to the ground.
Register for free to continue reading
Registration is a free and easy way to support our truly independent journalism
By registering, you will also enjoy limited access to Premium articles, exclusive newsletters, commenting, and virtual events with our leading journalists
Already have an account? sign in
Register for free to continue reading
Registration is a free and easy way to support our truly independent journalism
By registering, you will also enjoy limited access to Premium articles, exclusive newsletters, commenting, and virtual events with our leading journalists
Already have an account? sign in
Join our new commenting forum
Join thought-provoking conversations, follow other Independent readers and see their replies