Senior German politician wants to introduce an 'Islam law' to prevent foreign financing of mosques
Andreas Scheuer argues 'political Islam' undermines efforts to integrate people in Germany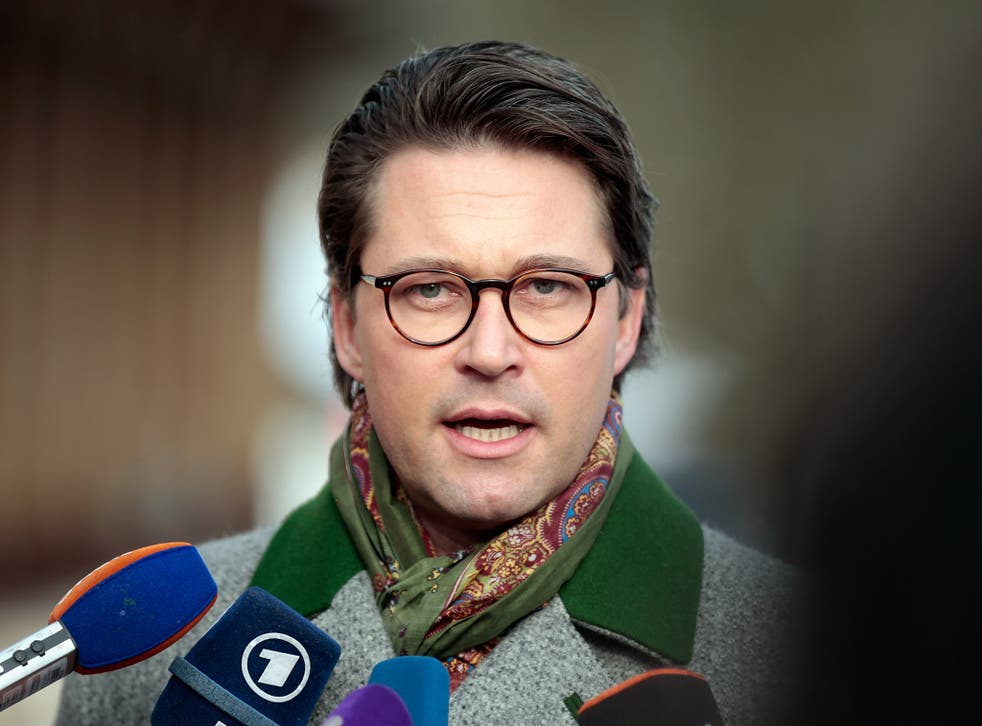 A German politician has called for an "Islam law" to prevent foreign financing of mosques.
Andreas Scheuer, the Christian Social Union's general secretary, argued in an interview with Die Walt that "political Islam" undermines efforts to integrate people in Germany.
Mr Scheuer said financing of mosques or Islamic kindergartens from foreign countries, such as Turkey and Saudi Arabia, must be stopped.
He also said "all imams must be trained in Germany and share our fundamental values".
Refugees settle in Germany

Show all 12
"It can't be the case that other, sometimes extreme, moral concepts, are imported from abroad," Mr Scheuer was quoted as saying.
"German must become the language of the mosques," he added, arguing: "Europe must cultivate its own Islam."
He also suggested those who do not properly integrate could be deported.
"Whoever does not integrate themselves cannot stay here," he said.
"We must stop with this integration romance. Multiculturalism has failed. Whoever is not integrated must deal with leaving this country."
Last year, Austria banned foreign funding for mosques and imams, while several politicians have called for such a ban in France.
Earlier this year, three German universities closed prayer rooms used by Muslims, leading to claims of discrimination. Since 2006, several German federal states have introduced legislation banning head-scarves for teachers.
Anti-Islam movement PEGIDA stages protests across Europe
Mr Scheuer's comments come amid a rise in anti-Muslim sentiment following the terror attacks in Paris and Brussels and ongoing tensions surrounding the refugee crisis.
The number participating in extreme right-wing demonstrations in Germany nearly trebled in 2015.
The anti-Islam Pegida movement also staged one of its biggest rallies in Dresden following the 2015 attacks on the Charlie Hebdo offices in Paris.
Around 1,700 people attended a Pegida rally in Cologne in January this year, while more than 200 right-wing rioters were arrested in the city of Leipzig in the same month.
In February, a planned home for asylum seekers burned down in Saxony as bystanders cheered. Police some members of a group gathered outside were "commenting with derogatory remarks or unashamed joy".
Research has found support for refugees has fallen in Germany amid the New Year's Eve attacks on women in Cologne.
Join our new commenting forum
Join thought-provoking conversations, follow other Independent readers and see their replies