France train gunman Ayoub El-Khazzani 'dumbfounded' at terror allegations and claims he found AK-47 'by chance' in a park
El-Khazzani's lawyer, Sophie David, said he claims he wanted to hold up the train and then escape by shooting out a window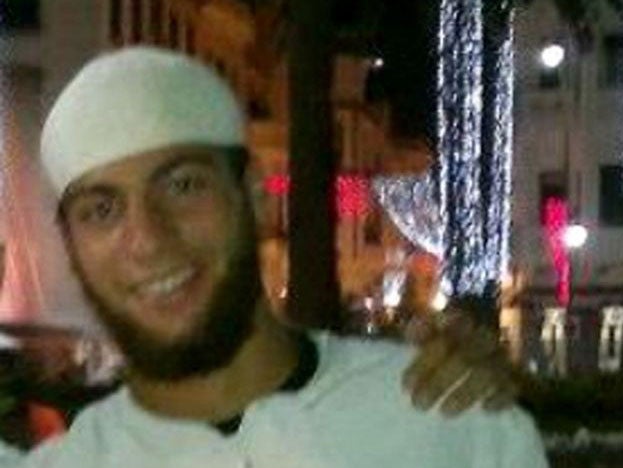 Ayoub El-Khazzani, the man suspected of attempting a massacre on a French train, is "dumbfounded" that he is being accused of terrorism and claims he found the AK-47 assault rifle "by chance", according to his former lawyer.
Sophie David, a lawyer who was assigned to El-Khazzani when he was detained in Arras but is no longer representing him, said he denies firing a single shot.
Speaking to BFM-TV, David said: "He is dumbfounded that his act is being linked to terrorism," adding that El-Khazzani describes himself as a homeless man.
"He says that by chance he found a suitcase with a weapon, with a telephone, hidden away," she said.
"He said he found it in the park which is just next to the Midi Station in Brussels, where he often sleeps with other homeless people."
Explaining what El-Khazzani claims he planned to do with the rifle, David said: "He planned to hold up the train, then shoot out a window and jump out to escape."
"When I told him about the media attention he didn't understand," she added.
The 26-year-old gunman is believed to have links to Isis and radical Islam, and was on the Schengen register, a watch-list of "persons of interest" that is shared by 27 European countries.
Officials believe that El-Khazzani planned to kill people on the train. He was discovered with the gun when another passenger encountered him while trying to use the toilet.
The passenger tried to subdue him, and shots started flying, claims Interior Minister Bernard Cazeneuve.
The gunman was subdued when two American servicemen, US Airman Spencer Stone and National Guardsman Alek Skarlatos, their friend Anthony Sadler, and British businessman Chris Norman tackled and disarmed him.
Sadler described seeing a train employee running down the aisle, followed by a man with a rifle.
"As he was cocking it to shoot it, Alek just yells, 'Spencer, go!' And Spencer runs down the aisle," Sadler said.
"Spencer makes first contact, he tackles the guy, Alek wrestles the gun away from him, and the gunman pulls out a box cutter and slices Spencer a few times. And the three of us beat him until he was unconscious."
Norman said he was the last to jump into the fray, grabbing the gunman's arm and tying it with his tie.
El-Khazzani denies firing a shot, but Skarlatos, who has served in Afghanistan, said then when he examined the rifle, he found that the gunman had tried to fire it but failed because it had a bad primer.
Stone was taken to hospital with a hand injury, and an unidentified dual French-American citizen was also hospitalised with a bullet wound.
The victim is in a "serious but stable" condition and their life is not in danger. Stone was released from hospital on the same day, and the three Americans apparently visited the US Ambassador's residence in Paris.
The White House said that President Barack Obama called them on Saturday to commend and congratulate them.
Join our commenting forum
Join thought-provoking conversations, follow other Independent readers and see their replies