Turkish navy ships still missing since coup attempt as it remains unclear which side admirals are on
The commander of the Turkish navy has not been heard from since the failed coup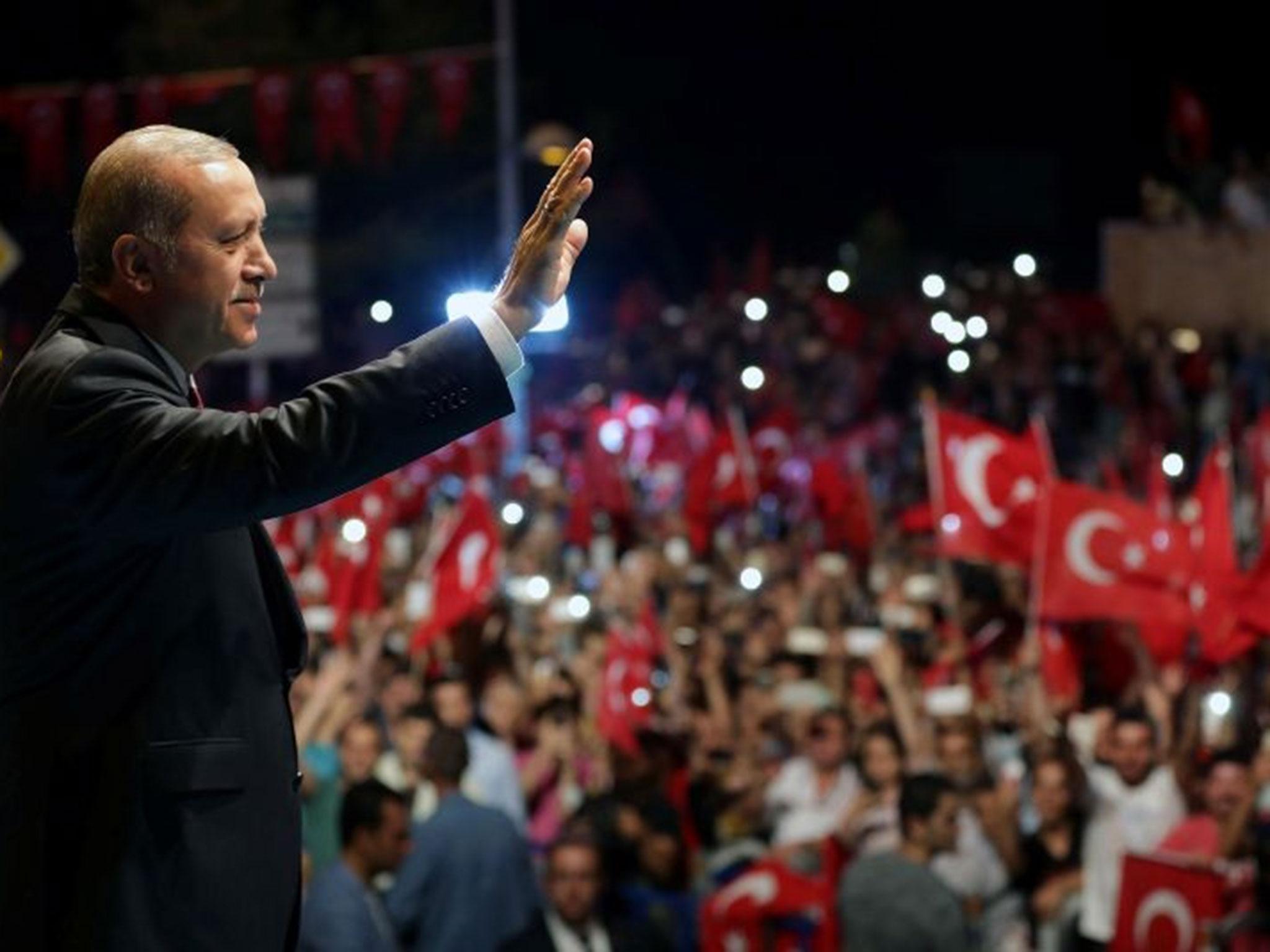 Several Turkish navy ships are still unaccounted for, their commanders suspected to be among the plotters who sought to overthrow President Recep Tayyip Erdogan.
Admiral Veysel Kosele, the commander of the Turkish navy, has not been heard from since the failed coup on Friday, a source told The Times.
It is currently unknown whether he was part of the coup or was tricked on to the boat after coup plotters told him there was a terrorist attack and then taken hostage, local media reports suggested.
In pictures: Turkey coup attempt
Show all 17
The 14 missing ships were reportedly on active duty in either the Aegean or the Black Sea and have not tried to make contact with naval headquarters or report back to the port.
It is suspected they may be heading to Greek ports. On Saturday, eight Turkish military officers took a helicopter to Greece to seek asylum.
Turkey's state-run news agency said courts have ordered 85 generals and admirals jailed pending trial over their roles in the botched coup attempt. Dozens of others are still being questioned.
Anadolu Agency said those formally arrested include former air force commander General Akin Ozturk, alleged to be the ringleader of the uprising, and General Adem Hududi, commander of Turkey's 2nd Army, which is in charge of countering possible threats to Turkey from Syria, Iran and Iraq.
Authorities have rounded up thousands alleged to have been involved in the coup, in which 208 government supporters and 24 coup plotters were killed. The government says Fethullah Gulen, a US-based Muslim cleric, was behind the coup.
Turkey failed coup: Thousands detained or dismissed
Thousands of officials suspected of links to him were purged from the judiciary and the Interior Ministry.
During the uprising, warplanes fired on government buildings and tanks rolled into the streets of major cities before the rebellion was put down by forces loyal to the government and pro-Erdogan civilians who took to the streets. The top brass did not support the coup.
EU foreign policy chief Federica Mogherini said at a news conference with US Secretary of State John Kerry that the coup "is no excuse to take the country away from fundamental rights and the rule of law, and we will be extremely vigilant on that."
Mr Kerry said Turkey must "uphold the highest standards for the country's democratic institutions and the rule of law."
While he recognized the need to apprehend the coup plotters, he added: "We caution against a reach that goes beyond that."
Mostafa Minawi, director of the Ottoman and Turkish Studies Initiative at Cornell University, called the failed coup "a gift for President Erdogan, given him all the justification he needs to implement further clamp down measures against any dissenters, in the process sinking Turkey deeper into authoritarianism."
Additional reporting by agencies
Join our commenting forum
Join thought-provoking conversations, follow other Independent readers and see their replies