Saudi-led air strike kills nine members of same family in Yemen
'We are recording all the crimes of the enemy and we will not forget them'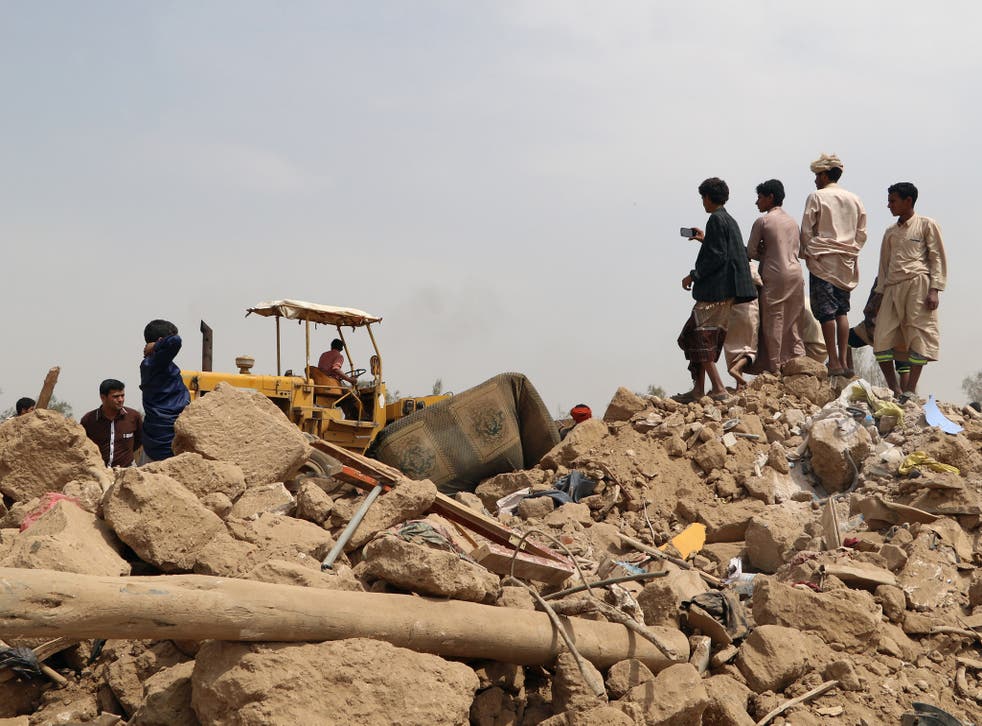 A Saudi-led air strike has killed nine members of the same family in Yemen, local officials said.
Three women and six children died after their house was hit during a dawn offensive on the outskirts of the northern city of Saada.
The attack on the family home of Taha al-Dharafi in Mahda district also injured three other people, according to the head of the local health department Dr Abdel-Ilah al-Azzi.
"We are recording all the crimes of the enemy and we will not forget them," Dr Azzi said. "All the criminals will be put on trial soon, God willing."
Yemen has been torn apart by a brutal civil war since 2015 when President Abd-Rabbu Mansour Hadi's exiled government, backed by the Saudi-led coalition, tried to roll back gains made by the Iran-aligned Houthi group, which controls most of northern Yemen - including the capital Sanaa.
A spokesperson for the Saudi-led coalition did not respond to a request for a comment.
It was not immediately clear if the house was hit by mistake, but the coalition says it does not target civilians.
The situation in Yemen

Show all 14
A family relative, who declined to be identified, said the attack happened while the family slept. He said the bodies were taken to the morgue while rescue workers continued to search for a missing woman in the rubble of the house.
Pictures from the scene showed the house completely destroyed by the strike. Residents who rushed to help were reportedly afraid to start rescue work while planes continued to hover overhead.
Saada, a stronghold of the Houthi group, which hails from the Zaidi branch of Shia Islam, has been repeatedly hit by air strikes since the coalition of Arab states joined the civil war in March 2015. They see the war as an attempt by Iran to expand its influence in Yemen.
The war has sparked one of the biggest humanitarian crises in history, displacing more than three million people.
An estimated 600,000 people - or one in every 45 - could contract cholera before the end of the year, according to the International Committee of the Red Cross (ICRC).
Register for free to continue reading
Registration is a free and easy way to support our truly independent journalism
By registering, you will also enjoy limited access to Premium articles, exclusive newsletters, commenting, and virtual events with our leading journalists
Already have an account? sign in
Register for free to continue reading
Registration is a free and easy way to support our truly independent journalism
By registering, you will also enjoy limited access to Premium articles, exclusive newsletters, commenting, and virtual events with our leading journalists
Already have an account? sign in
Join our new commenting forum
Join thought-provoking conversations, follow other Independent readers and see their replies