US and UK pledge millions for largest-ever fund to fight modern day slavery
New public-private partnership aims to raise $1.5bn (£1.1bn)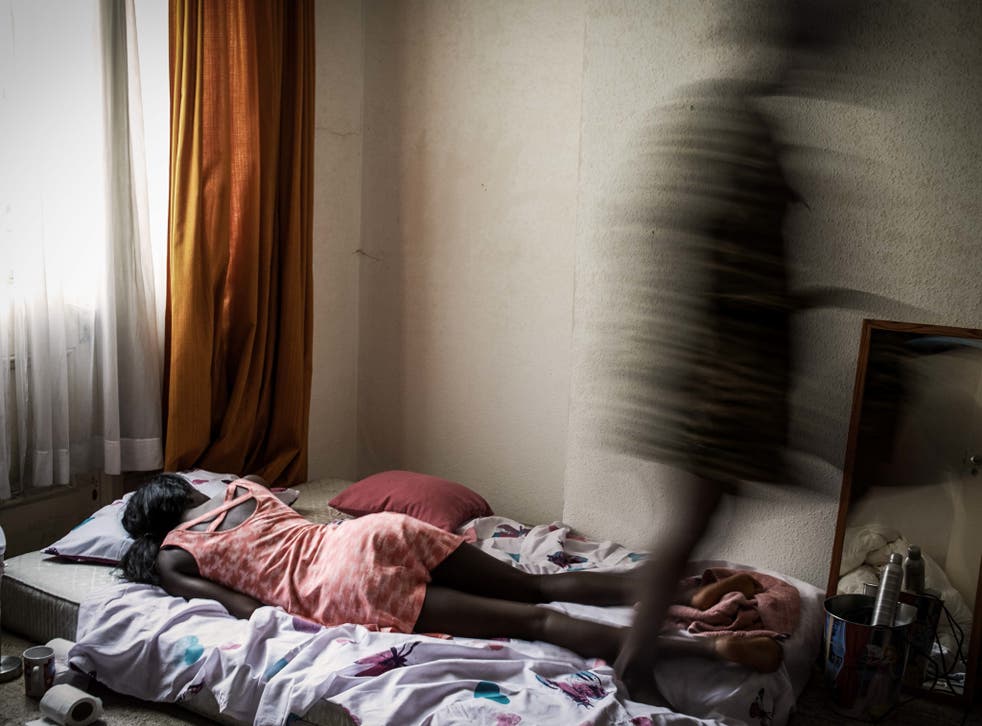 Leading businessmen, philanthropists and politicians have announced a new global fund for ending modern slavery.
The public-private partnership plans to develop a new $1.5bn (£1.1bn) fund "to coordinate a coherent, global strategy to address modern slavery".
Speaking at the Davos conference in Switzerland, the Thomson Reuters Foundation's CEO Monique Villa, US Senator Bob Corker and Gary Haugen from the International Justice Mission said the Global Fund to End Modern Slavery would be the largest initiative of its kind.
Mr Corker said: "The United States is grateful to join the UK and other governments around the world who are committed to a comprehensive approach to end modern slavery.
"I look forward to engaging other international partners as we embark on what we hope will be a game-changer in this fight."
The project follows a campaign by The Independent, Slaves on our Streets, to eradicate modern slavery, which can involve anything from forced labour to sex trafficking.
In a statement, Jean Baderschneider, CEO of the new global fund, emphasised the critical role of business: "Modern slavery is a crime of economic opportunity. Addressing it in a sustainable way requires a coherent global strategy and mobilisation of resources commensurate with that strategy. This includes close engagement with the private sector as allies and partners.
"We believe that sustainably ending modern slavery will require market-based solutions and proactive business leadership. There is potential for businesses and investors to drive change like we have never seen before."
Meanwhile Ms Villa said: "Effective partnerships are essential to eradicate forced labour.
"The Stop Slavery Award, created by us with Anish Kapoor, is a good example of how bold initiatives are able to galvanise corporate engagement.
"From Adidas to Apple to Walmart, the number of companies applying for the award demonstrates that big corporations are taking action in the fight against slavery and this is very encouraging."
Modern Slavery in the UK

Show all 13
Earlier this month, The Independent reported how widespread use of low cost services such as of cheap car washes or nail bars was fuelling modern slavery in the UK.
Will Kerr, of the National Crime Agency (NCA), said a tendency to opt for low-price goods and services at a time of austerity was allowing criminal gangs who exploit vulnerable people to prosper.
A "significant gap" between public belief that slavery no longer exists, and the "terrible consequences" for victims of modern slavery, is seeing swathes of people used for labour and sex within our communities, he said.
Join our new commenting forum
Join thought-provoking conversations, follow other Independent readers and see their replies