Phillip Hughes: Cricket Australia announce 'immediate investigation' into player safety as Hughes death is 'one freak incident too many'
Cricket Australia CEO James Sutherland wants an investigation to see how players can be kept safe on the pitch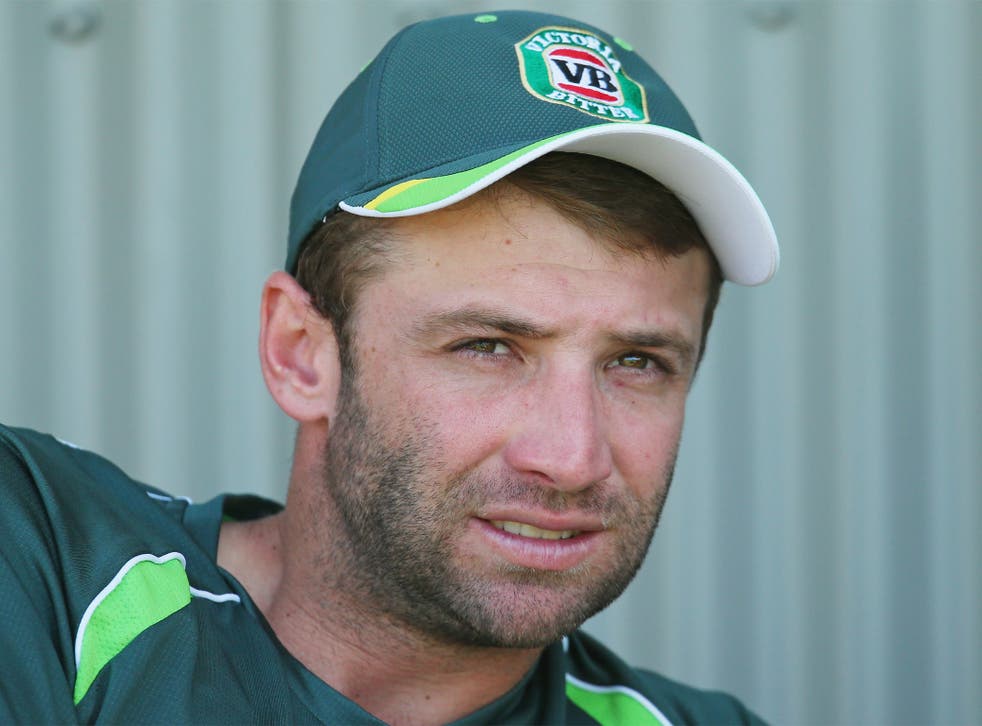 Cricket Australia chief executive James Sutherland has announced that an immediate investigation into player safety will be launched following the tragic death of batsman Phillip Hughes on Thursday.
The world was shocked to learn that Hughes suffered fatal injuries after he was hit by a bouncer in the back of the neck when attempting to play a pull shot. After being transported by air ambulance to the St Vincent's Hospital in Sydney, Hughes was operated on but succumbed to his injuries two days later.
Sutherland has taken a prominent figure in giving information during the horrifying ordeal, and he confirmed on Friday that an immediate investigation will take place to see if there is more to be done in protecting players at the crease.
Phillip Hughes: Career in pictures

Show all 10
While the incident – which occurred when Hughes mistimed a pull shot trying to play a Sean Abbott delivery – has been described as a freak incident, Sutherland was keen to express that it is "one freak incident too many" and wants to do everyone possible to make cricket as save as it can be.
"Statistics say it's clearly a freak incident, but one freak incident is one freak incident too many," Sutherland said at a media conference in Sydney.
"That, of course, puts us in a position of looking into that and we will immediately, in consultation with the manufacturers and the other safety providers or regulators, look into it to make sure that these things are addressed and improved.
"It's a matter of interest, not just for us here in Australia but for cricketers all over the world."
Sutherland was also asked whether he would look at addressing the bouncer and how it is used in games, but he insisted that the right balance needs to be found in order to keep cricket fair and retain an intriguing battle between bowler and batsman.
"All of those things around safety need to be looked at and will be considered but one of the things about the game of cricket is that it's a finely tuned balance between bat and ball," he added.
"That's what the game is built on and those things will need to be carefully considered."
Join our new commenting forum
Join thought-provoking conversations, follow other Independent readers and see their replies