Wolfsburg 3 Manchester United 2: Louis van Gaal 'open to criticism' as he hits out at journalists for interrupting him
Van Gaal looked on helplessly as United crashed out of the Champions League, but he claimed it is a matter of when, not if, united will challenge Europe's elite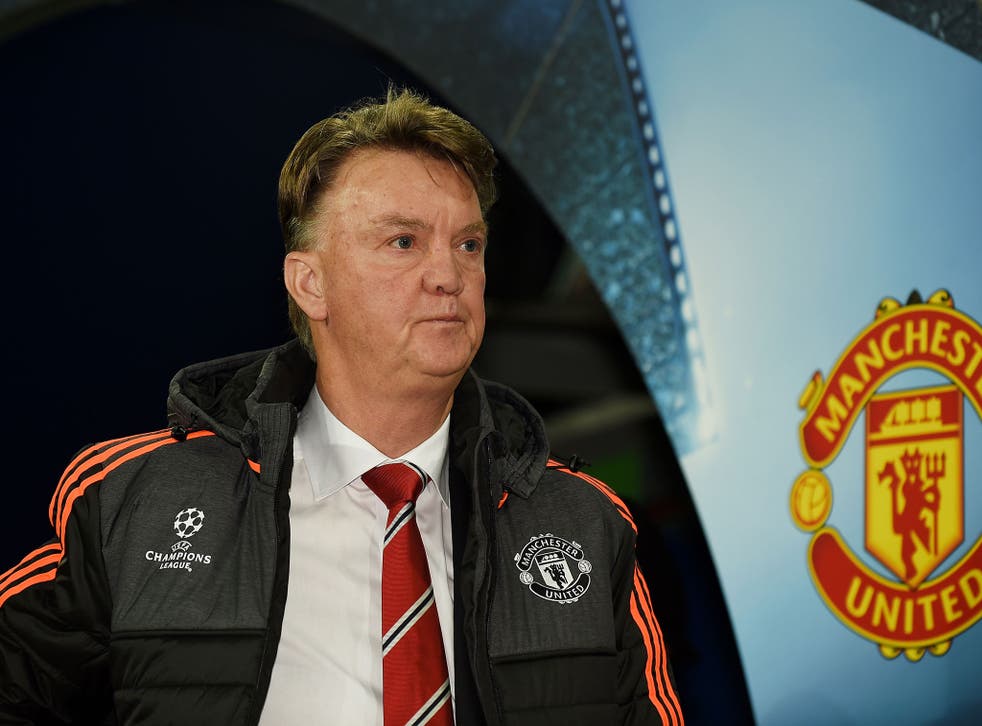 Manchester United manager Louis van Gaal insisted that it was only "a matter of time" before his side challenged Europe's elite, despite a desperately poor defeat to Wolfsburg which saw them crash out of the Champions League.
In another peremptory press conference display which added insult to the manner of his side's performance in the 3-2 defeat, the Dutchman refused to say how long this would take and criticised journalists for interrupting him when pressed to answer the question. "You want to interfere," he said, meaning 'interrupt'. "You give the question and you have to listen."
Van Gaal did admit that he was open to criticism. "At the moment I cannot defend myself because we are out of the Champions League. Everyone word what I say is the wrong word," he declared. He also admitted the exit was a "step backards." But he focussed more on injuries and bad refereeing in a surprising match assessment which contrasted with the refreshing way Liverpool's Jurgen Klopp and admitted his team had been second best in defeat to Newcastle on Sunday.
"When you see the circumstances in what we have to play the match with a lot of injuries and also the last 15-20 minutes we had to play with 10 players (because Chris Smalling was struggling with an injury) you have to analyse that also," he said. "The circumstances were not so good for Manchester United to play this game. That's difficult to understand because the fans and the players but also the manager want to win every game, but it's not like that, in sport you can lose also."
He insisted that progression to the Champions League group stage which has been so poor, as well advancing as one round further than last year in the League Cup constituted progress. ""You have seen that when you see the facts we were further in the Capital One Cup, qualified for the Champions League group, we have played all these matches, and still in a very good position in the league. The facts say we are better than last year. That's my answer because I can only give facts."
Manchester United player ratings vs Wolfsburg

Show all 14
The decision by Serbian referee Milorad Mazic to cancel out Jesse Lingard's goal just before half time had been another injustice, Van Gaal said, suggesting the official had been influenced by protesting Wolfsburg players. This, despite evidence that Juan Mata had been offside and directly in the goalkeeper Diego Benaglio's eyeline when the ball went in. "When you see that as a linesman then you are very good. When you firstly give the goal and then when a few players come and say to you, you change your mind, it is strange in my opinion," he said. "I don't think that the goalkeeper was interfered by Mata, because the ball is turning in the goal."
Van Gaal criticised Bastian Schweinsteiger's performance, as he is often inclined to do with players. Of his decision to replace the German with Michael Carrick, he said: "He wants to play at the highest level and certainly in Germany to show his qualities. I cannot say that he was the Schweinsteiger from my period in Munich in this game.
"It was a crazy match. In a few matches you don't score and in an away match you score two goals – maybe three but one was cancelled out. But you two times give away a goal within two minutes of scoring, that's difficult to understand when you defend so well normally. Normally we are very good in that aspect of football."
Register for free to continue reading
Registration is a free and easy way to support our truly independent journalism
By registering, you will also enjoy limited access to Premium articles, exclusive newsletters, commenting, and virtual events with our leading journalists
Already have an account? sign in
Register for free to continue reading
Registration is a free and easy way to support our truly independent journalism
By registering, you will also enjoy limited access to Premium articles, exclusive newsletters, commenting, and virtual events with our leading journalists
Already have an account? sign in
Join our new commenting forum
Join thought-provoking conversations, follow other Independent readers and see their replies