The Independent's journalism is supported by our readers. When you purchase through links on our site, we may earn commission.
Everton suspend sponsorships with three Russian companies with ties to Alisher Usmanov
The Merseyside club had agreed a £30m exclusive option for stadium naming rights with one of the deals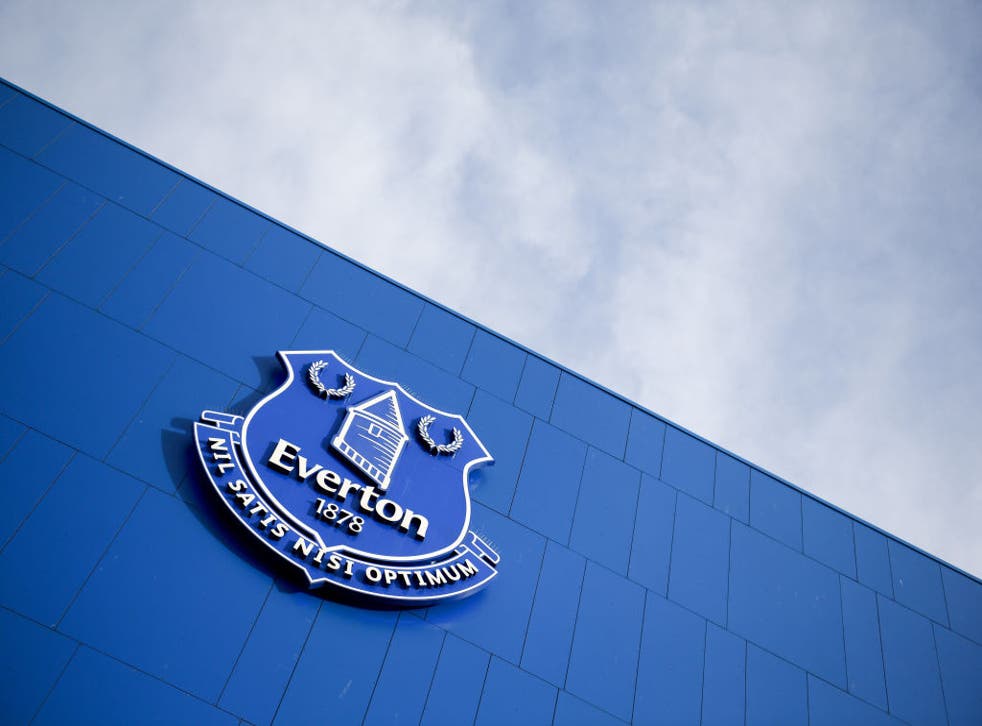 Everton have ceased their sponsorship deals with three Russian companies with immediate effect, with each of USM, Megafon and Yota having close ties to Alisher Usmanov, the billionaire oligarch.
While Usmanov is not on the Everton board, he is a close business associate of the club's majority owner Farhad Moshiri - who is also the chairman of the board of directors at USM, the organisation Usmanov founded.
Part of the sponsorship deal with that company included the renaming of Everton's training ground, while Megafon, which Usmanov is the co-owner of, is the primary shirt sponsor of Everton Women, as well as the men's training kits.
The Megafon deal with the women's team was arranged while Usmanov's nephew, Sarvar Ismailov, was employed as a Sporting and Commercial Director of Everton Women before he resigned from the club's board in late 2021. He appeared in court later that month charged with assault before the trial was discontinued.
A statement from Everton on the invasion of Ukraine and their sponsorship deals read:
"Everyone at Everton remains shocked and saddened by the appalling events unfolding in Ukraine. This tragic situation must end as soon as possible, and any further loss of life must be avoided.
"The players, coaching staff and everyone working at Everton is providing full support to our player Vitalii Mykolenko and his family and will continue to do so.
"The Club can confirm that it has suspended with immediate effect all commercial sponsorship arrangements with the Russian companies USM, Megafon and Yota."
Ukrainian left-back Mykolenko joined the Toffees during the January transfer window from Dynamo Kyiv, though he has so far only played once in the Premier League.
The sponsorship deal with USM has been reported as worth at least 66% of Everton's total income from sponsored commercial deals in the 2019/20 season.
Usmanov, a former shareholder at Arsenal, has been sanctioned by the EU in the last week and responded with a rejection of their accusations, which stated in the Official Journal of the European Union that he was "a pro-Kremlin oligarch with particularly close ties to Russian president Vladimir Putin", also naming him as a "favourite" of Putin.
"On 28 February 2022 I became the target of restrictive measures imposed by the European Union," a Usmanov's statement read.
"I believe that such a decision is unfair, and the reasons employed to justify the sanctions are a set of false and defamatory allegations damaging my honor, dignity, and business reputation. I will use all legal means to protect my honour and reputation."
Everton follow several other football clubs in suspending their ties with Russian sponsors, with Manchester United doing likewise with state majority-owned airline Aeroflot and German side Schalke ending their shirt sponsorship agreement with energy company Gazprom.
Chelsea owner Roman Abramovich has been reported to have offered ownership of his club for sale as other Russian oligarchs come under pressure, see assets frozen or are threatened with further sanctions. He is seemingly hoping to create a bidding war for the club, though the valuation now appears to be likely closer to £2bn than over £3bn as might usually be the case.
Abramovich handed over "stewardship" of Chelsea to the club's foundation trustees recently, though that is far from certain to proceed following a serious incident report made to the Charity Commission amid further legal talks over such a move's ramifications and potential conflicts of interest.
He is also reportedly involved in brokering peace talks between Russia and Ukraine.
Register for free to continue reading
Registration is a free and easy way to support our truly independent journalism
By registering, you will also enjoy limited access to Premium articles, exclusive newsletters, commenting, and virtual events with our leading journalists
Already have an account? sign in
Register for free to continue reading
Registration is a free and easy way to support our truly independent journalism
By registering, you will also enjoy limited access to Premium articles, exclusive newsletters, commenting, and virtual events with our leading journalists
Already have an account? sign in
Join our new commenting forum
Join thought-provoking conversations, follow other Independent readers and see their replies