Euro 2020: Dublin's status as host city in doubt due to Covid-19 fears
Tournament organisers want fans to be able to attend games but the Irish government said it was unable to provide assurances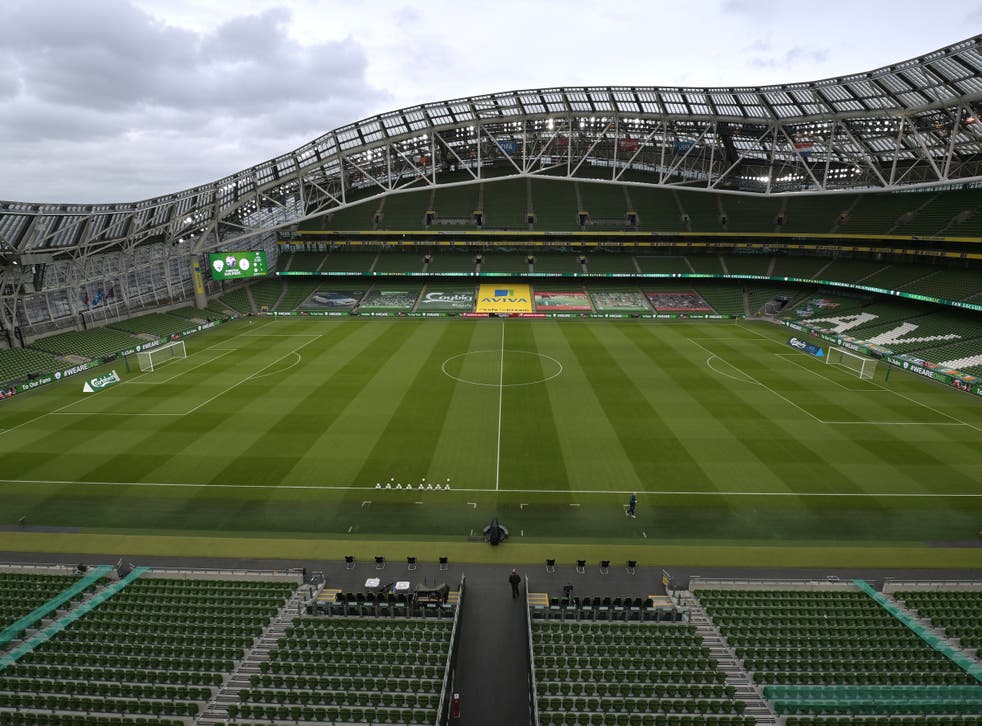 Dublin's status as a host city for Euro 2020 is in doubt after the Irish government said it was unable to update Uefa on whether it would be able to stage matches with fans due to the Covid-19 pandemic.
Uefa had asked the tournament's 12 host cities to provide plans by Wednesday on their capacity limits ahead of the tournament, which kicks off on 11 June.
Dublin is scheduled to host three group games and a last-16 match at the city's Aviva Stadium, but Uefa President Aleksander Ceferin has said host cities could lose their fixtures if they are unable to allow fans to attend.
A statement from the FAI read: "The Football Association of Ireland, on advice and guidance from the Government, has today notified Uefa that owing to the Covid-19 pandemic it is not in a position at this point to provide assurances on minimum spectator levels at the Euro 2020 matches due to be held in Dublin in June.
"In so doing, we have advised Uefa that the matter will be kept under review and that the Dublin Local Organising Structure team, including Government, will continue to discuss all issues with Uefa on an ongoing basis.
Read more:
"All partners – Government, the FAI, Aviva Stadium and Dublin City Council – recognise the challenges presented by spectator attendance at Aviva Stadium for the scheduled hosting of four matches at Euro 2020 this summer and that public health issues are the most important consideration in the organisation of the project."
Uefa have lifted their maximum spectator limit, which was set at 30 per cent of a venue capacity due to the Covid-19 pandemic, in the hope of being able to allow bigger crowds in June.
Join our new commenting forum
Join thought-provoking conversations, follow other Independent readers and see their replies