Wilfried Zaha explains reason for not kneeling before Crystal Palace vs West Brom
The Ivory Coast international insists "it doesn't matter whether we kneel or stand" because "some of us still continue to receive abuse"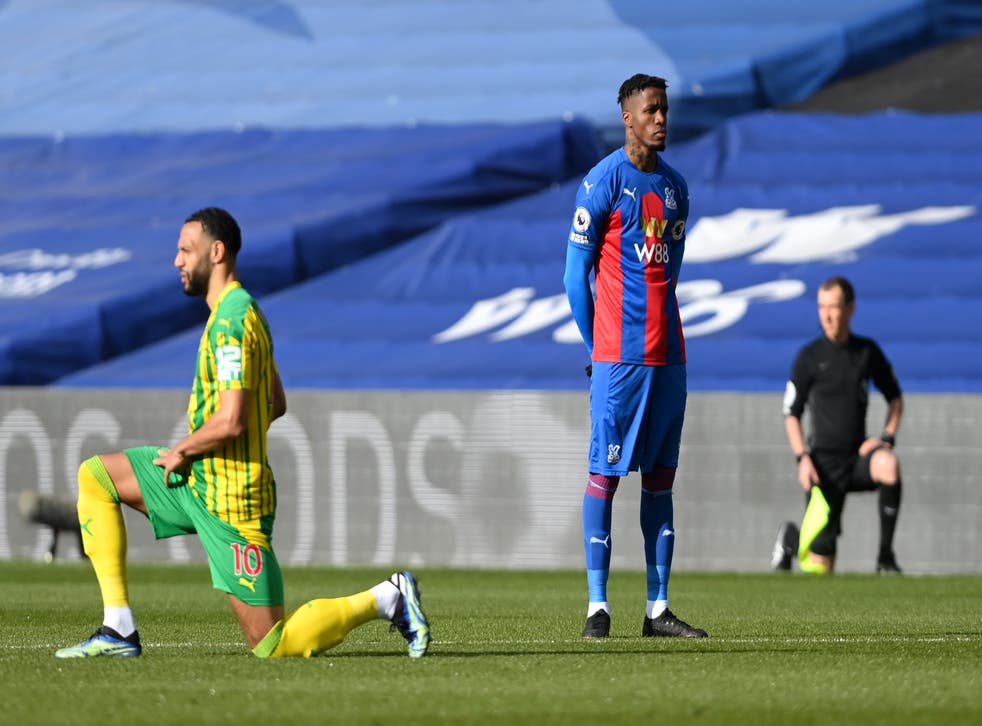 Wilfried Zaha insists he chose to "stand tall" rather than kneel before Crystal Palace's game with West Brom due to ongoing racist abuse proving "it doesn't matter whether we kneel or stand".
The Palace forward, 28, who has regularly been the target of racist abuse online, outlined his intent to stand during his rehabilitation from injury, claiming the gesture was "degrading".
And before kick-off today after returning to Roy Hodgson's starting line-up, Zaha explained his motive for not following the pre-match gesture.
"My decision to stand at kick-off has been public knowledge for a couple of weeks now," said the Ivory Coast international.
"There is no right or wrong decision, but for me personally I feel kneeling has just become a part of the pre-match routine and at the moment it doesn't matter whether we kneel or stand, some of us still continue to receive abuse.
READ MORE: Wilfried Zaha explains why he was 'set up to fail' at Manchester United
"I know there is a lot of work being done behind the scenes at the Premier League and other authorities to make change, and I fully respect that, and everyone involved.
"I also fully respect my teammates and players at other clubs who continue to take the knee.
"As a society, I feel we should be encouraging better education in schools, and social media companies should be taking stronger action against people who abuse others online - not just footballers.
"I will continue to stand tall."
Join our new commenting forum
Join thought-provoking conversations, follow other Independent readers and see their replies