David Moyes sacked: Louis van Gaal would be a 'revelation' at Manchester United, praises former Netherlands striker Bryan Roy
Van Gaal is the favourite to replace David Moyes after the Scot was sacked on Tuesday and Roy feels that Van Gaal's attacking philosophy and demanding style would see United succeed once more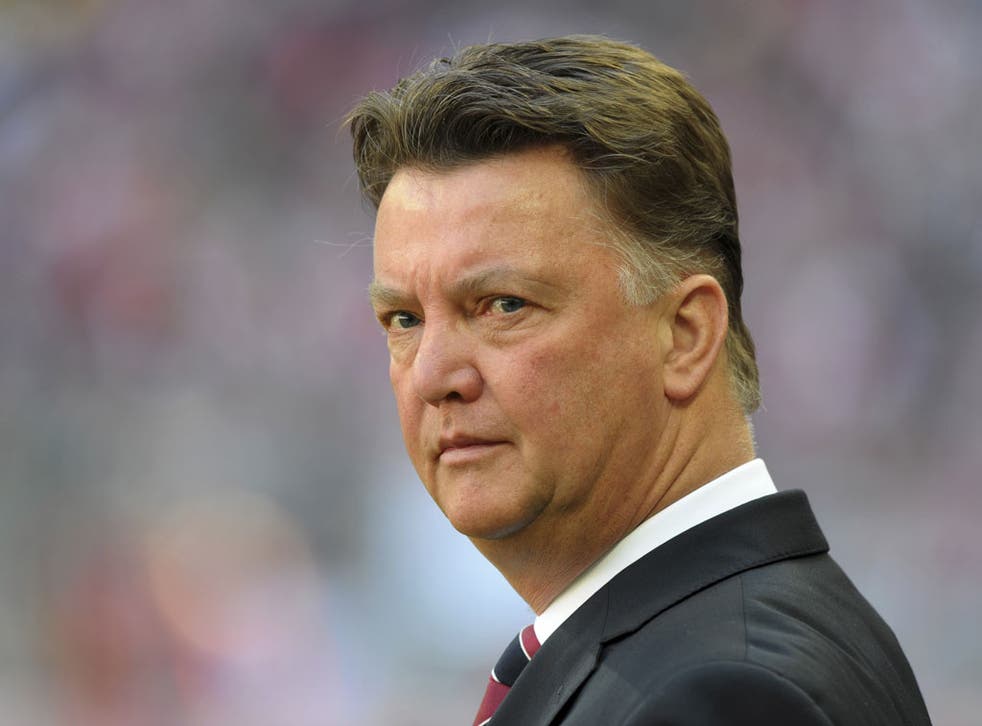 Former Netherlands international Bryan Roy has backed his compatriot Louis van Gaal to take the vacant Manchester United manager's seat once his commitments with the national team have ceased, claiming he would be a "revelation" for the club as they look to recover from sacking David Moyes.
The club announced on Tuesday morning that Moyes has been dismissed, with the decision to relieve him of his duties made back in February following the 2-0 Champions League defeat to Olympiakos. Van Gaal, who won the European Cup in 1995 with Ajax, has been installed as favourite for the job, which Ryan Giggs is currently tending to on a temporary basis.
Roy played under Van Gaal's guidance during his time with Ajax, and the former Nottingham Forest striker feels he will jump at the chance to manage United because he "loves the job too much".
"He has definitely still got the hunger," Roy was quoted in the Daily Mirror, "I think he will die on the pitch, because he will never retire. He loves the job too much.
The next Manchester United manager: Those linked with the Old Trafford hot seat

Show all 11
"He will never turn down Manchester United, believe me. I think it's the job he really wants. And he will be a revelation at Manchester United.
"He is, without question, the best manager I have ever played for. For me, he has proved himself to be one of the best managers and coaches in the world."
Van Gaal has made his name in winning league titles in the Netherlands, Spain and Germany as well as a Champions League and Uefa Cup, and he would love to end his time on the international stage with a World Cup success when he leads his country to Brazil this summer. He has developed a reputation as a strict disciplinarian, for which he is known for almost as much as his 'Total Football' attacking philosophy, as Roy recognised.
"He is very disciplined, very strict and is very attacking in his philosophy. I know English football well, and his style is suited to that," Roy continued.
"He believes in wingers, he is very strong and very tactical. The best word I can think of is demanding.
"On the pitch, every player will be told their job, they will know exactly what is expected of them, their position and role in the team.
"The way he prepares his teams is outstanding. In terms of organisation and tactics - the way he sets teams up will suit English football - is superb.
Roy did concede that he may have a weakness in terms of developing the individual fitness of the current United squad, namely because of the pace and physical challenge that the Premier League poses.
"I don't know so much about fitness anymore and that's the only thing he may lack, simply because you have to be so fit to play in England. That's such a big part of the game in England," admitted Roy.
"But if you look at the teams he has managed, they have always played attractive and exciting football. He will bring that to Manchester United. If he goes there, he will be a huge success."
Roy is currently back at Ajax, coaching their reserve side as they look to return the club to their former glory days under the guidance of Frank de Boer, and he feels that helping to develop the talented youth system that United have in place will be another reason why Van Gaal would be a success at United, should he take the job.
"I look at Manchester United and they have a lot of young players," he said.
"They will respond to him as well as the older ones who will have respect for him."
Any appointment would also see Van Gaal and the current Netherlands captain Robin van Persie link up, and with Moyes struggling to get the best out of the striker given his dip in form and recent injury troubles, Roy believes the partnership would be a positive for United.
"I know Robin van Persie will work well with him. He can handle the big clubs because of where he's been before and the big players," continued Roy.
"He can be difficult and he is strong and strict. I can't deny that I had some problems with him but I was a young player and you learn. We go back to the word demanding and he always demands his players to know their job, to work hard and do their best.
"You must do that because of the way he sets up his teams. Everyone must give 100 per cent to make his style work. If you give him everything then he is a very good manager for the players and they will learn and be successful under him."
Register for free to continue reading
Registration is a free and easy way to support our truly independent journalism
By registering, you will also enjoy limited access to Premium articles, exclusive newsletters, commenting, and virtual events with our leading journalists
Already have an account? sign in
Register for free to continue reading
Registration is a free and easy way to support our truly independent journalism
By registering, you will also enjoy limited access to Premium articles, exclusive newsletters, commenting, and virtual events with our leading journalists
Already have an account? sign in
Join our new commenting forum
Join thought-provoking conversations, follow other Independent readers and see their replies