'Insane, slapstick' errors have cost Liverpool this season, says Jurgen Klopp
Just two clean sheets for the Reds in their last 11 league games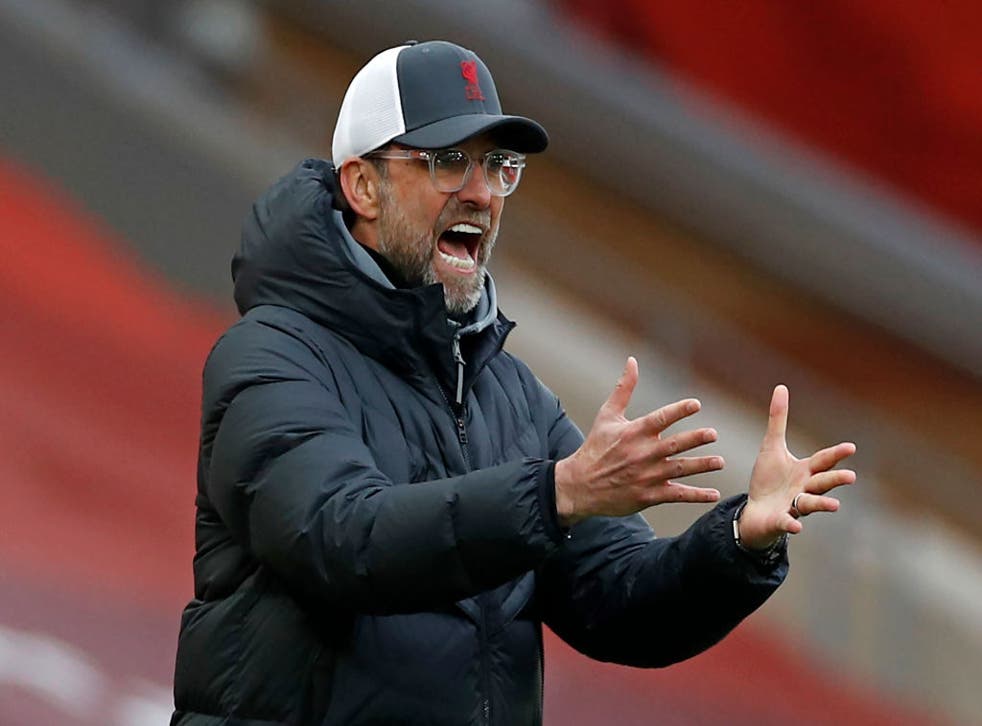 Jurgen Klopp feels that Liverpool have underperformed at both ends of the pitch this season, but it's the errors at the back which have been more costly in a disappointing season overall.
The Reds won the Premier League title last year with the best defensive record, conceding just 33 goals all season. This term, they are up to 36 with still a further nine games to play, with their defensive solidity ruined by long-term injuries to Virgil van Dijk, Joe Gomez and Joel Matip.
With unfamiliar partnerships and players out of position, the manager pointed to unusually big errors of judgement which have constantly allowed teams an easy access to goal against the Reds.
"The opponent usually doesn't need a lot of chances against us because we make big mistakes, insane ones that can almost be described as slapstick," he told Lothar Matthaus as the guest editor of SportBild.
"On the other hand, we create a lot of chances, in the 'expected goals' we are still second behind Manchester City in the Premier League, but far from them in the ones we actually scored. This problem has been going on throughout the season."
Read more:
The Monday night win over Wolves sent Liverpool back up to sixth place in the table, but Klopp feels finishing in a Champions League spot is unlikely now given the ground they must make up on the likes of Chelsea and Leicester, while also acknowledging others, including Tottenham, finding their own form recently.
A spot in next season's top European competition is also possible via winning the Champions League itself, but Klopp points to injuries as meaning it's an improbable route to rely on.
"I like to be an optimist, but in the league it is almost impossible to qualify in the competition for the places that we have.
"Reaching Champions League qualification through the league will be difficult, we know that.
"You don't usually win the Champions League itself in a year with injury worries as big as we have, you know that, Lothar."
The Reds are next in action in almost three weeks' time, when they face Arsenal at the Emirates Stadium. They are also waiting to see who they will face in the quarter-finals of this season's Champions League.
Join our new commenting forum
Join thought-provoking conversations, follow other Independent readers and see their replies