Mohamed Salah: Liverpool forward refuses to rule out La Liga move ahead of Real Madrid clash
The Egyptian also said he has a "special desire" to defeat Real Madrid in the Champions League quarter-finals next week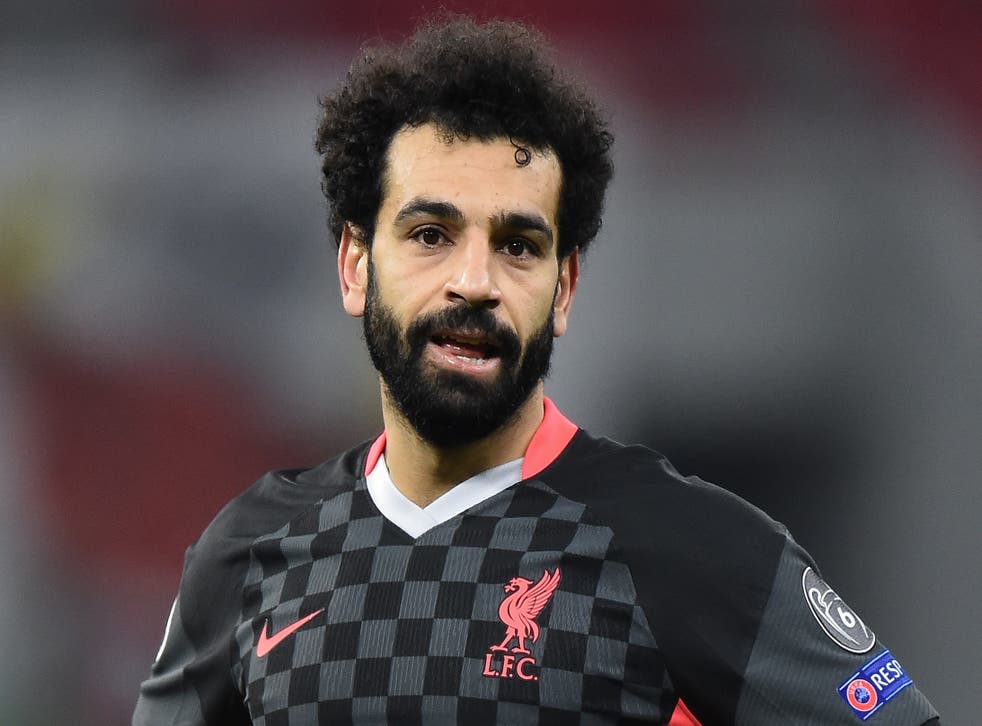 Liverpool's Mohamed Salah has said he would be open to playing for a club in Spain "one day", but added it wasn't up to him to decide when he leaves Anfield.
Salah was asked about his future at the Premier League club by Spanish newspaper Marca ahead of Liverpool's Champions League quarter-final with Real Madrid next week.
The forward was injured in the 2018 Champions League final when the Reds last faced the Spanish champions, with Real Madrid winning 3-1 in Kiev.
After playing for clubs in England and Italy, Salah was asked whether he would want to play in Spain later in his career.
"I hope I can play football for many, many years," he said. "Why not? You never know what's going to happen in the future, so maybe one day, yes."
Read more
But when asked if he thought his time Liverpool was coming to an end after four seasons at the club, Salah added: "It's not up to me. Let's see what will happen, but I prefer not to talk about it now.
"I hope I am doing the same thing that I have done in recent years. Win trophies, score goals, help my team win titles. That is the most important thing to me."
Salah gave a similar response when he was interviewed by Spanish outlet in AS in December, but said that Real Madrid and Barcelona were "top clubs" in the country.
"I think Madrid and Barcelona are two top clubs. Who knows what will happen in the future, but right now I am focused on winning the Premier League and the Champions League with Liverpool again," Salah said.
Liverpool face Madrid at the Bernabeu in the first-leg of their Champions League quarter-final clash on Tuesday 6 April, with Salah set to come up against Sergio Ramos for the first time since he dislocated his shoulder in a tussle with the Spain defender during the first half of the 2018 final, an injury which saw him substituted after just 30 minutes.
"Let's say I have a special desire to win the game and to qualify for the semi-finals," Salah said. "But whatever happens now isn't going to change the result in Kiev. That's over. That game is already gone. It's about the team. Everybody wants his team to win. That's it."
Salah has scored 17 Premier League goals for Liverpool this season, but Jurgen Klopp's side have failed in their defence of the Premier League title and are instead facing a battle to qualify for next season's Champions League.
"Many things happened at the same time. Luck was not on our side," Salah said of Liverpool's season. "It has made us want to win the Champions League even more and I hope we do."
Join our new commenting forum
Join thought-provoking conversations, follow other Independent readers and see their replies