Manchester United manager Ole Gunnar Solskjaer reveals Erling Haaland contact
The pair worked together during their time at Molde with the Red Devils interested in the 20-year-old striker before his move to Borussia Dortmund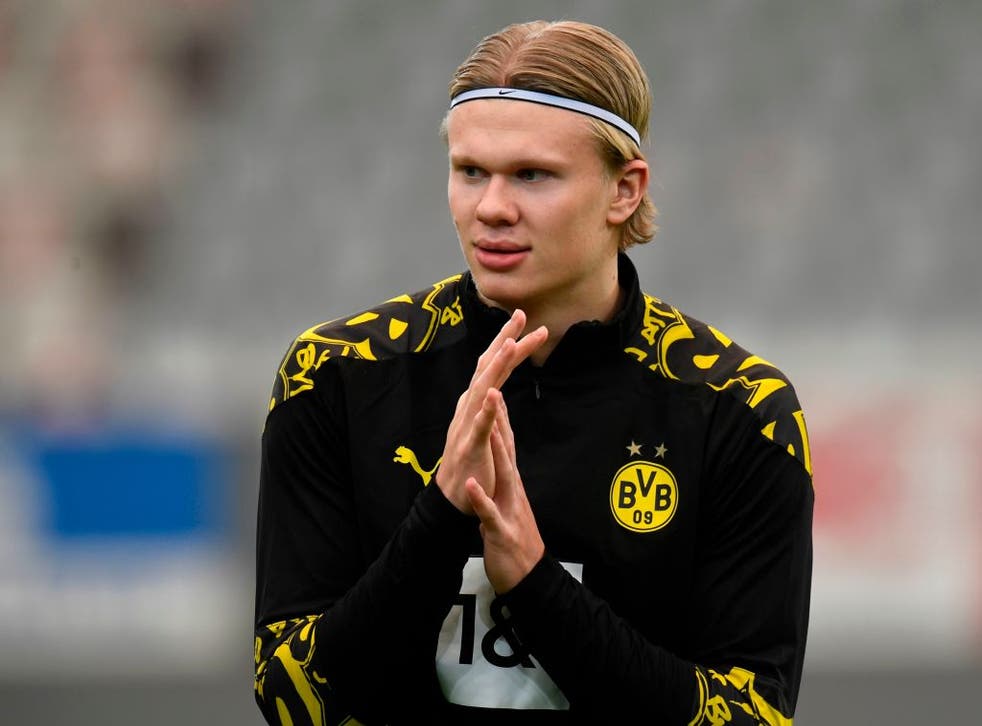 Ole Gunnar Solskjaer has revealed that he maintains contact with Borussia Dortmund star Erling Haaland.
The Norwegian striker played under the Manchester United coach during his time at Molde, before moving on in 2019 to RB Salzburg and eventually moving to the Bundesliga last year.
United registered an interest in the 20-year-old in 2019 before Dortmund clinched an £18m deal.
But despite missing out on Haaland once already, Solskjaer has opened the door to a possible reunion in the future.
"When you've had players through as a coach, you follow them and I keep in touch with Erling," the Red Devils boss said.
READ MORE: Chelsea boss Thomas Tuchel responds to Erling Haaland transfer reports
"It's great to see him become the player he's become. He's a Dortmund player.
"We just wish him well there and then let's see what life will bring later on."
Haaland's agent Mino Raiola confirmed there are only a "maximum" of 10 clubs in the world who can afford his client with four of those in the Premier League able to compete for his signature when he makes his next move.
"It is obvious that everybody is looking at Erling as one of those potential new future stars because it's so difficult to do what he does at his age at his level," Raiola told BBC Sport.
"He will be one of the future stars of the next decade because we see that stars such as Ibrahimovic, Ronaldo and Messi are coming to an age where everyone asks themselves: 'How long can we still enjoy them?' So everyone is looking for the new generation.
"Only a maximum of 10 clubs can afford to buy [Haaland] and give the platform you would like after you've been in Dortmund… and four of those clubs are in [England]."
Join our new commenting forum
Join thought-provoking conversations, follow other Independent readers and see their replies