Erling Haaland transfer: Manchester United told they are 'not good enough' to sign Borussia Dortmund striker
The 20-year-old is set to join one of Europe's biggest clubs when he leaves Borussia Dortmund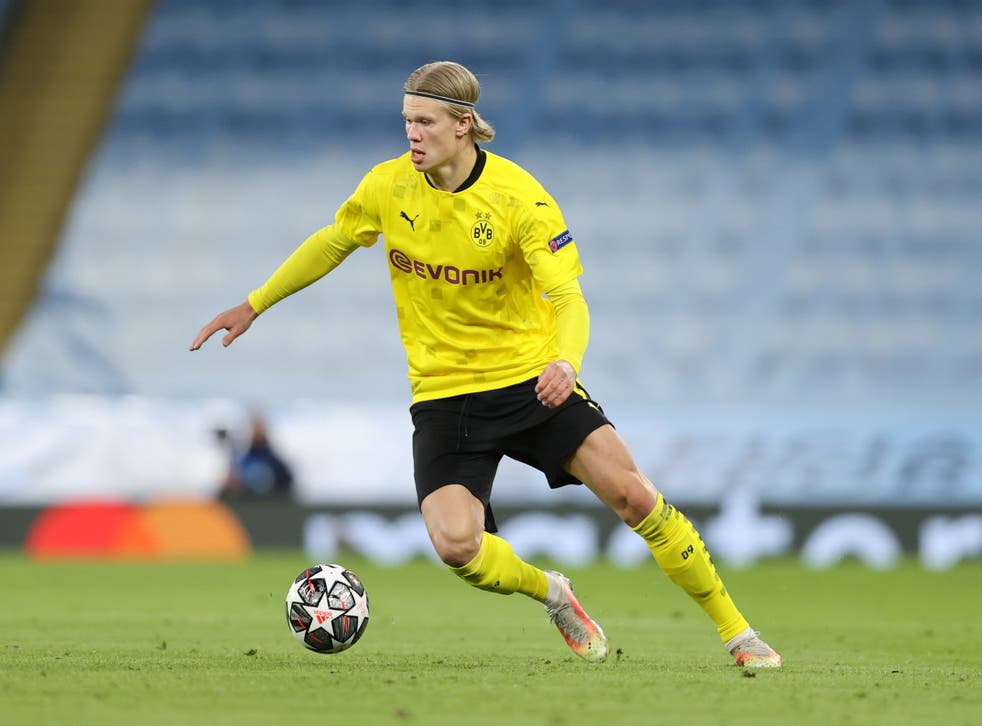 Manchester United are "not good enough" to sign Erling Haaland and will be unable to beat Manchester City, Real Madrid and Barcelona to the in-demand striker's signature this summer, according to Jamie O'Hara.
The Borussia Dortmund forward's goal-scoring exploits this season have attracted the interest of Europe's biggest clubs, while his agent Mino Raiola openly met with Madrid and Barcelona in the days before facing City in the Champions League quarter-finals this week.
United lost out to Dortmund when Haaland moved from Red Bull Salzburg to the Bundesliga side in January 2020, and he has since scored 49 goals in 50 appearances for the club.
His value has also doubled and the Norwegian would be expected to cost up to £150 million if he moves this summer, and former Tottenham and Wolves midfielder O'Hara does not believe United are capable of completing the transfer.
"They can't get Haaland. I'm sorry, but they're not good enough. Why would he go to Man United?" he said on TalkSport.
Read more:
"It's alright needing him, but you've got Real Madrid, Barcelona, Manchester City all after him.
"Look at [Paul] Pogba. They paid £100m for him and he's gone they're thinking, 'We're going to the next level, Man United are going to come back'. And he's gone there and it wasn't worked. He's been trophy-less, almost.
"Haaland's not going to Manchester United where it will be, 'We might win something, we might not'.
"He's going somewhere where he is winning everything."
United manager Ole Gunnar Solskjaer coached Haaland when he was in charge of Norwegian side Molde.
"Even though I worked with Erling it's not right for me as Man United manager to talk about him," Solskjaer said last week. "I can talk about being an ex-coach of his, but he will make his own mind up."
Join our new commenting forum
Join thought-provoking conversations, follow other Independent readers and see their replies