Barcelona believe Lionel Messi and Andres Iniesta will sign new contracts, but they remain a mess institutionally
The Argentinean superstar agreed a deal months ago but hasn't put pen to paper, while Iniesta is still waiting for proper discussions as the club treat him with a remarkable disrespect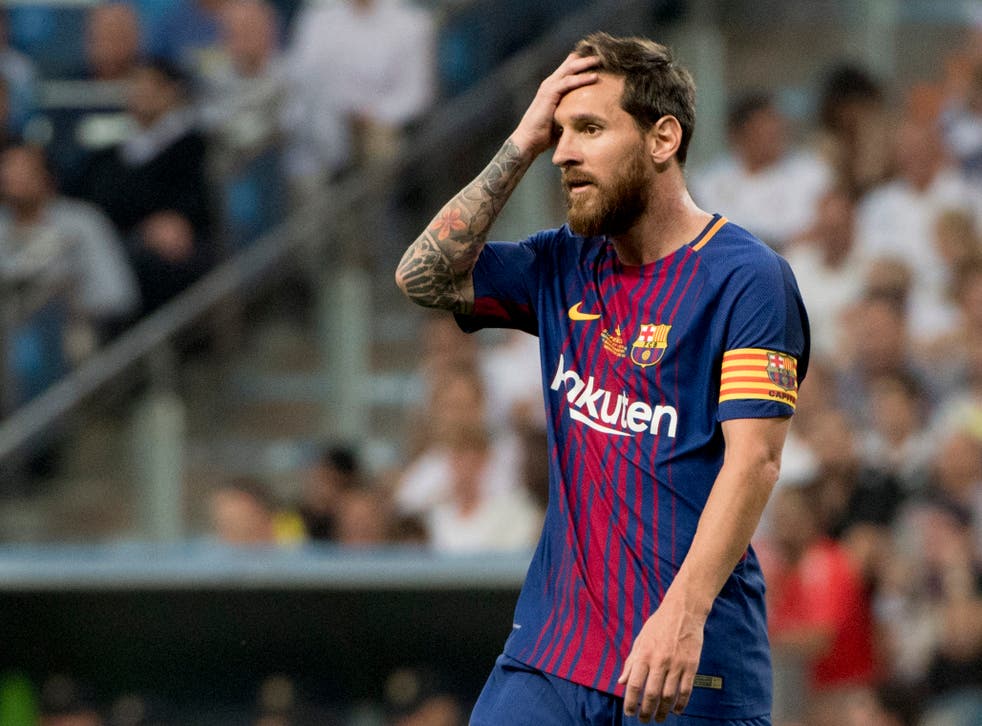 It is now just over four months until Lionel Messi and Andrés Iniesta can begin to discuss Bosman transfers for the summer of 2018.
That, in one sentence, highlights Barcelona's incompetence in tying down their best players, the two players who could fairly be described as the heart and soul of this team, to new deals.
Messi will sign, Barca say. They crowed loudly when they came to an agreement over an extension in early July and the plan was that when the Argentina international returned to Catalunya from his homeland in mid-July he would sign that contract until 2021.
But that important final act is yet to take place and there are more than a few nerves beginning to jangle behind the scenes. In a turbulent summer at the Nou Camp, where the directors remain under serious pressure and new boss Ernesto Valverde is in charge of a curiously-assembled squad, all the leverage remains with Camp Messi. He asked to join Manchester City last summer and they remain interested - which even if it never happens, gives him negotiating power. Renewed links have more substance to them than the idle mischief-making that they are being dismissed as.
If Messi is silent for now, Andrés Iniesta this week chose to speak out.
In an interview with El País he broached the subject of his own contractual situation very carefully but hinted that he wasn't pleased with how things had gone. For an institution so obsessed by a values and a sense of moral superiority, mes que un club has been a mess of a club recently and their curious treatment of Iniesta has little explanation. It would be completely fair to say that the way Barca's financials work means that it could have been delayed, but not to this point, not to the stage where it now feels a genuine possibility that Iniesta might be considering his future.
Five players to replace Neymar at Barcelona

Show all 5
Robert Fernandez, the sporting director, is charged with sorting out deals and is assisted by other senior officials. Pep Segura's recent promotion shouldn't affect anything except the rumbles from inside and outside the Nou Camp that Fernandez's future is less certain than it has been. After a summer of tumult, what will become of those whose actions contributed to such unwelcome upheaval? After the transfer window that should become a lot clearer.
For Iniesta and Messi this is the only club they have ever known but, with Neymar out the door and Real Madrid on the rise it genuinely feels like the golden era that Pep Guardiola well and truly ignited in 2008 may have run its course. Next summer marks a decade on from that ambitious hire, a balding Barcelona B coach promoted more out of hope than expectation, yet it could mark the moment this club is shorn of the two players who have seen out that period in its entirety.
That remains unlikely, perhaps, but if and when Messi and Iniesta renew their Barcelona contracts, it will be more out of loyalty than inspiration, because the club is currently lacking any.
Register for free to continue reading
Registration is a free and easy way to support our truly independent journalism
By registering, you will also enjoy limited access to Premium articles, exclusive newsletters, commenting, and virtual events with our leading journalists
Already have an account? sign in
Join our new commenting forum
Join thought-provoking conversations, follow other Independent readers and see their replies