Eight months pregnant athlete wins Taekwondo gold medal
Aminat Idrees triumphed in the Mixed Poomsae category at Nigeria's National Sports Festival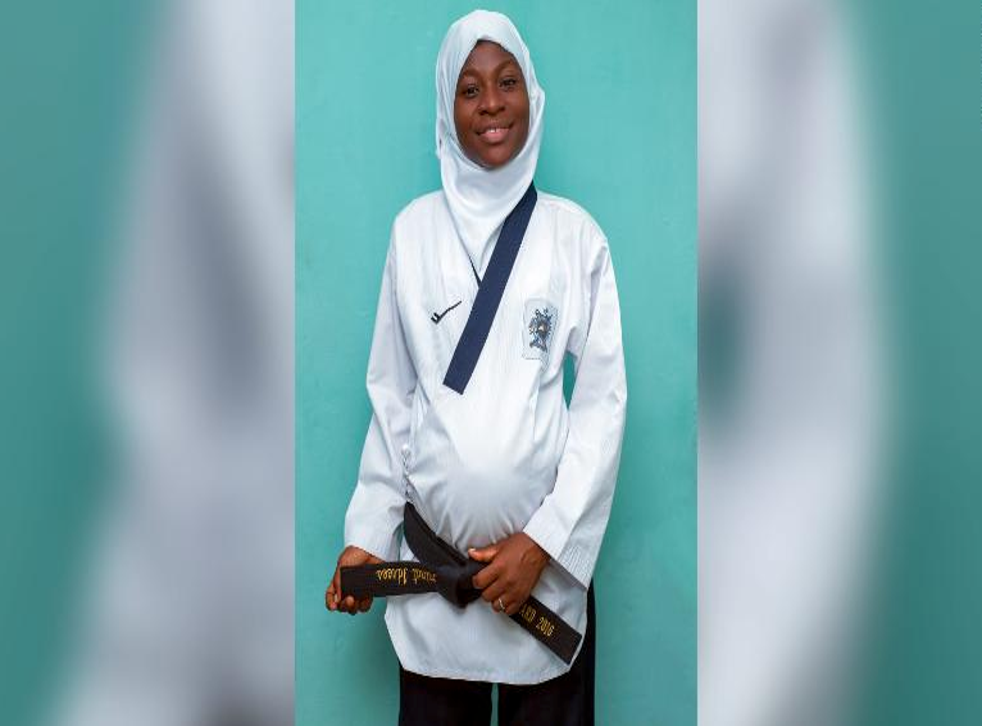 Leer en Español
Heavily pregnant athlete Aminat Idrees has won a gold medal in Nigeria's ongoing National Sports Festival.
The 26-year-old, who is eight months pregnant, emerged victorious in the Mixed Poomsae category in Taekwondo.
Organisers of the multi-sport event described Idrees' achievement as "inspiring", with Idrees claiming that taking part has been a "privilege".
She told CNN: "I just decided to give it a try after training a couple of times... It feels really good. Before I got pregnant, I have always enjoyed training, so it didn't seem different with pregnancy."
Idrees also defended herself for taking part after attracting criticism online, insisting that most did not understand Taekwondo.
Read more:
"A lot of people don't understand what Taekwondo is actually about," she added. "I feel this is an avenue to educate people about this. Taekwondo has two branches: the combat sport and Poomsae -- which is a form of exercise... just displaying the hand and leg techniques in Taekwondo. I participated in Poomsae event.
"I felt there wasn't much risk attached to it, so I decided to give it a try. My doctor, as well as the organizing body of the games certified me fit to participate in the non-contact sport," the expectant mother added.
Join our new commenting forum
Join thought-provoking conversations, follow other Independent readers and see their replies