Why Rose Zhang can become the dominant force women's golf needs
The young American golfer is among the favourites at the AIG Women's Open, despite only turning pro three months ago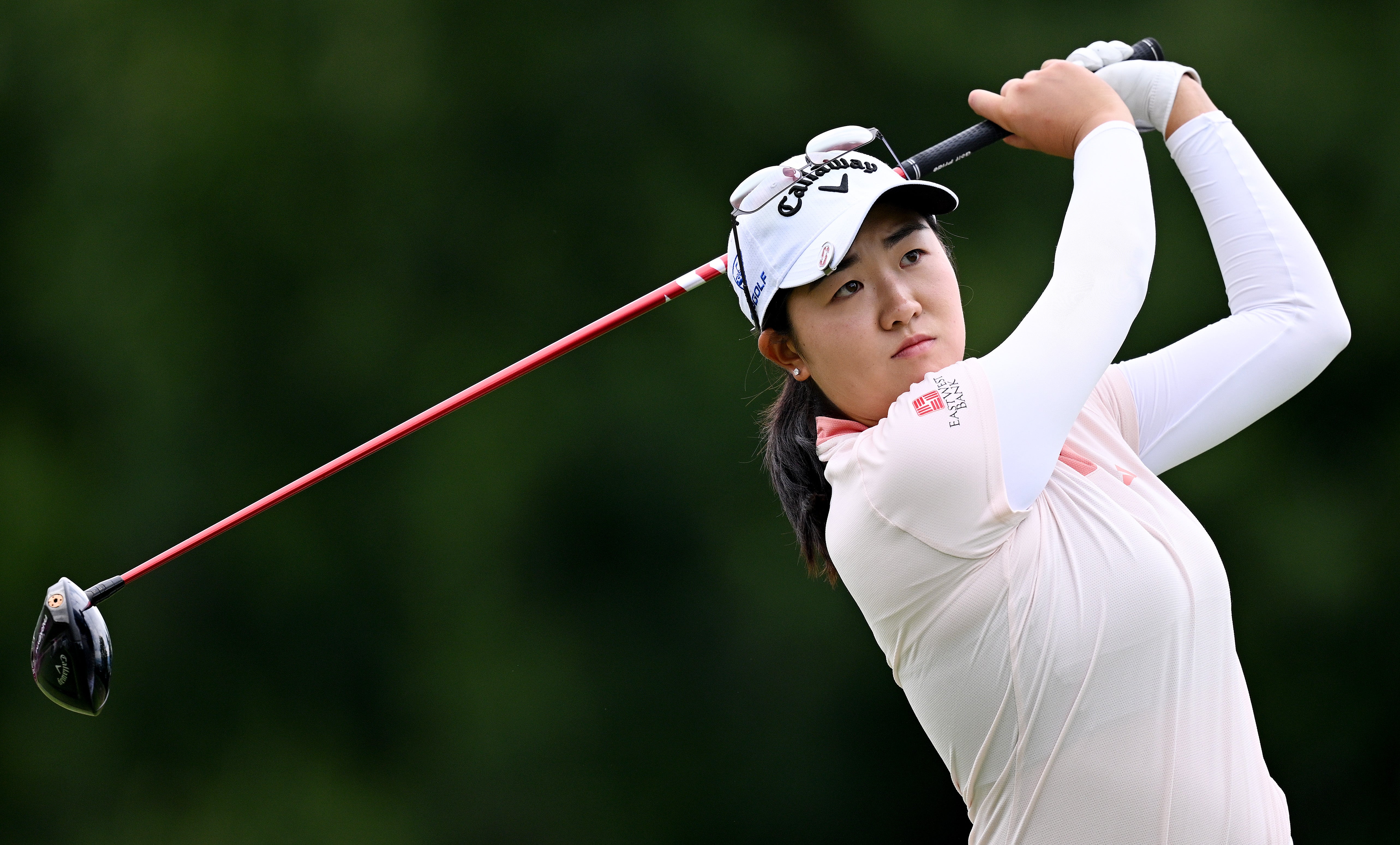 As the final women's major championship of the year rolls around - the AIG Women's Open at Walton Heath Golf Club - there is a new name that sits amongst the favourites with the bookmakers.
She's never played this tournament as a professional. In fact, she hadn't even played golf in England prior to this week. Not a lot of that matters, though, if your name is Rose Zhang.
For those who have known of, worked with or watched Zhang up until this point, not much of Zhang's meteoric rise comes as any great surprise. Yet it still bears repeating. At last year's Women's Open at Muirfield, the American took home the Smyth Salver for the low amateur performance. A year on, she returns as one of the favourites to win her first major.
As a collegiate golfer at Stanford, Zhang won the lot. 28 titles, back-to-back NCAA Championships, the Augusta National Women's Amateur and a record-breaking 141 weeks atop the women's world amateur golf rankings.
Earlier this year, late May to be precise, Zhang announced her intention to turn professional to much fanfare and expectation. That expectation only grew when she then became the first woman in 72 years to win in her debut LPGA Tour event as a professional at the Mizuho Americas Open the following month.
Her professional career - if three months can be labelled as such - since that win has seen her continue to build momentum. Three consecutive top-ten finishes in her first majors as a professional have seen the 20-year-old vault up to 32nd in the world rankings.
As a result, she arrives at the Surrey heathland course likely to contend once again. Few rookies garner such attention, but the young American has taken it in her stride.
"I know that major championships are weighed very heavily, and very much, so these are weeks that all players want to play well in," she said earlier this week. "But treating it as a regular event and treating yourself as just a player going out on a difficult golf course and learning how to navigate the conditions and how the course is playing, is very important for any player to be successful during that week.
"So there's a lot of pressure. There's a lot of mental toughness that you have to go through, and just learning how to be aware of that allows you to play well."
Her mind appears as steady and unflappable as her swing. Such is her desire to remain grounded, she will return to Stanford later this year intent on finishing the remaining credits of her communications degree.
Nothing that Zhang says or does is likely to temper the flames of anticipation, though. In the past 22 women's majors - a spell running back to mid-2019 - the sport has seen 17 first-time major winners. While this speaks to the ever-growing talent pool present within the women's game, it's also an acknowledgement that no one woman has been able to take on the mantle of the game's dominant force.
Some sporting dominance - Max Verstappen's current grip over Formula One, for example - doesn't help. Others are much-needed. Like the type of dominance Tiger Woods had over men's professional golf in the 2000s. The one Serena Williams had over women's professional tennis in the 2010s. The dominance that gains crossover appeal, attracts new eyeballs and propels a sport forward.
If this feels like too much pressure to put on Zhang's shoulders, it's probably because it was. Rose's mentor Michelle Wie West, once a prodigious talent herself and now recently retired at 33, serves as a cautionary tale for expectation's heavy burden. But while Wie West was thrust into the limelight at just 14 years old, Zhang has bided her time and is better prepared for this moment. It is for that very reason that so many hope and believe she can fulfil that dominant role for years to come.
Zhang's time may not come this week, there is a lengthy list of contenders after all. Celine Boutier is eyeing up a near-unprecedented hat-trick of consecutive victories after back-to-back wins at the Evian Championship - her first Major triumph - and the Scottish Open last week. World number one, Nelly Korda also goes in search of her second major while there is hope, too, for England's own Charley Hull after her impressive showing at the US Women's Open in July.
But the eyes of the golfing world will be on Zhang. With such promise and ability, they will follow her around. Her first major triumph is surely a matter of time.
When she gets one, she may prove hard to stop.
Join our commenting forum
Join thought-provoking conversations, follow other Independent readers and see their replies