NFL International Series: FA confirm 'positive talks' with Jacksonville Jaguars over new Wembley deal
The NFL will play at least four international matches each season from 2022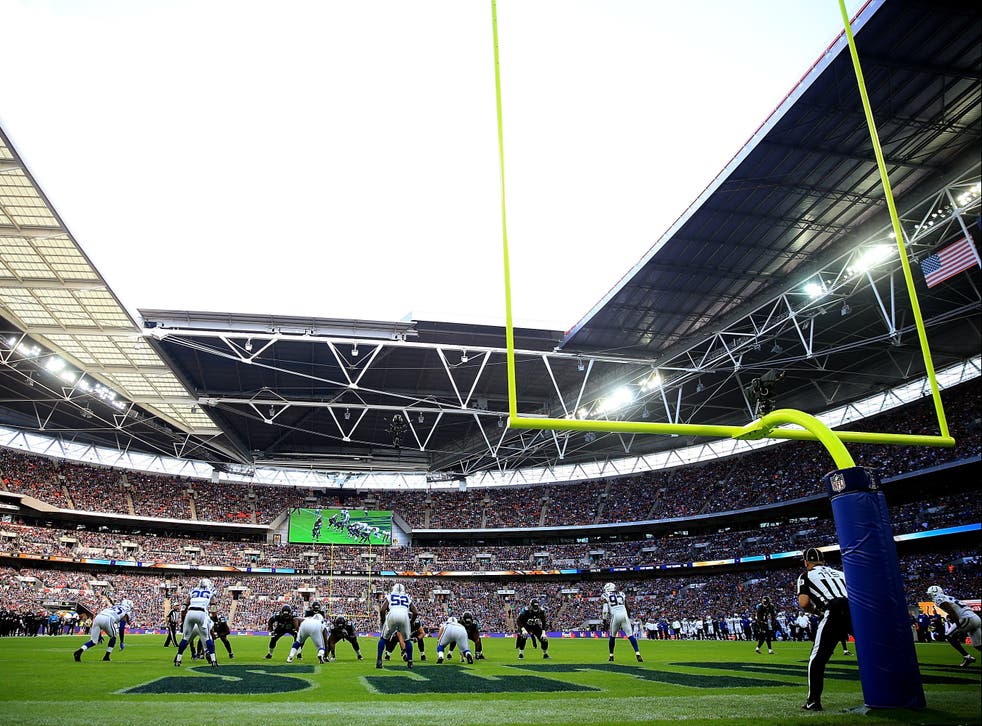 The Jacksonville Jaguars are in talks over staging further NFL regular season games at Wembley Stadium, the FA have confirmed.
In a statement to Sky Sports, the FA said "positive discussions" are ongoing with the NFL franchise, who until last season had played a regular season game at Wembley Stadium every year since 2013.
The Jaguars were scheduled to play two games at England's national stadium in 2020 but the NFL's International Series was cancelled due to the coronavirus pandemic, with the team's deal with the FA expiring at the end of the year.
But with the NFL on Tuesday announcing an increased, 17-game regular season from 2021, as well as an continued commitment to the International Series, the Jaguars look set to extend their extend their ties with the Wembley.
"We remain in ongoing, positive discussions with the Jacksonville Jaguars about hosting future games at Wembley Stadium, so are not in a position to comment further," the FA said.
Read more:
"The FA maintains good relationships with the NFL and the Jacksonville Jaguars having enjoyed over a decade of hosting games at Wembley Stadium."
The Jaguars are owned by Shahid Khad, who has previously been linked with buying Wembley from the FA.
"We're hopeful that the Jaguars' tradition of playing one home game each season in London can continue well into the future," the team told Sky Sports.
"We continue to have discussions with the Football Association and staff at Wembley Stadium, where our experiences have always been excellent."
Join our new commenting forum
Join thought-provoking conversations, follow other Independent readers and see their replies