Best student cities in 2017 revealed
The UK capital jumps from fifth to third place this year, despite concerns over increasing tuition fees and sky-high rent and living costs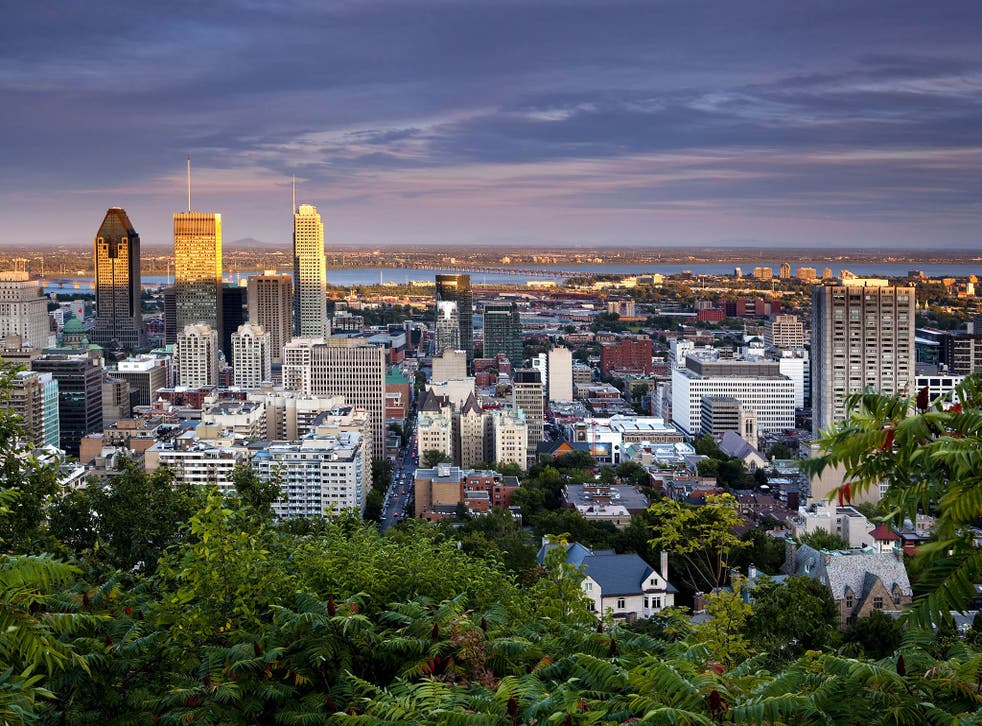 London has been named the third best student city in the world, coming top for student desirability, according to latest global rankings.
The Quacquarelli Symonds (QS) Best Student Cities list highlighted Montreal, Canada, as the number one location this year, pushing Paris into second place.
The table ranks 125 cities on a number of measures, including student satisfaction, affordability, university rankings, employer activity, student mix and desirability.
Analysts highlight that UK cities have improved year-on-year, suggesting the country is holding its place against international rivals despite negative projections in the wake of Brexit.
Eight British cities made the top 50 this year – with Edinburgh rising to from 33rd to 18th place, and Manchester moving up 13 places to 23rd.
Based on the QS rankings indicator – reflecting the range and quality of higher education institutions situated in each of the 125 cities analysed – no city has superior variety and quality of universities to London.
This view was echoed by analysts at The Atlantic this week, who marked London as the best city in the world for universities by reputation.
One of the main reasons for London's success in the QS rankings is its fifteen-rank rise for affordability, reflecting the post-referendum weakening of the pound against the US dollar.
Despite a three-rank decrease for "student mix", London also remains one of the world's most diverse student cities, coming in 10th place for this category.
Only Tokyo and Seoul rank above London for Employer Activity, suggesting that the quality of universities offered by London will ensure that it remains a desirable hunting-ground for the world's employers.
Student news in pictures

Show all 34
The British capital does fall eight places for "desirability", however, reflecting recent news of a dramatic fall in EU applicants in the wake of Brexit.
For the first time this year, QS included a "student view" indicator in the ranking, based on a survey of 18,000 international students about their desire to study in, and their student experiences in, the world's cities.
London was selected by students as the city in which they would most like to study.
However, when participants were asked about their personal experiences in London, and whether they intended to remain in the city after graduation, responses were less favourable, leaving the city in 23rd place behind Nottingham (6th place), Edinburgh (12th), and Glasgow (13th).
Responding to the results, Michèle Glémaud, Admissions Director at the Université de Montréal, said Montreal is both multicultural and affordable, as well as being a "modern, young and vibrant city which is both a great place to study and to live."
She added her thanks to the students, "who for the first time, had a say in the ranking."
Montreal has two universities, both of which are international leaders. McGill University is ranked as 30th in the world and offers courses in English. Université de Montréal offers courses in French, and is ranked 126th globally.
The city's success comes after higher rates of immigration to Canada compared to other Western countries and following concerns over entry to the US.
A spokeswoman for the city of Montreal told the BBC that there had been a huge increase in international student number, especially from China and India.
"With tuition fees for an international student master's at CAN$ 7,971 (£4,895) and the monthly cost of living estimated at CAN$ 1,225 (£750) the affordability of studying in Montréal is as attractive as its vibrant student life and promising job opportunities," Ms Glémaud added.
Concerns have been raised over rising tuition fees and the increasing cost of living for students in the UK, with British students leaving university with the highest debt levels in the English-speaking world.
International student numbers could also be cut by as much as half at UK universities, following threats from the Home Office to reject thousands of visa applications in a bid to reduce immigration numbers, it was reported last year.
The Government has already pledged to reduce the number of international students- costing the UK as much as £2bn per year according to Higher Policy Education institute forecasts.
Join our new commenting forum
Join thought-provoking conversations, follow other Independent readers and see their replies