Soaring university debt now equals over a third of the average mortgage
New statistics come as similar research shows English grads are now repaying substantially more than their counterparts in the US, Canada, Australia and New Zealand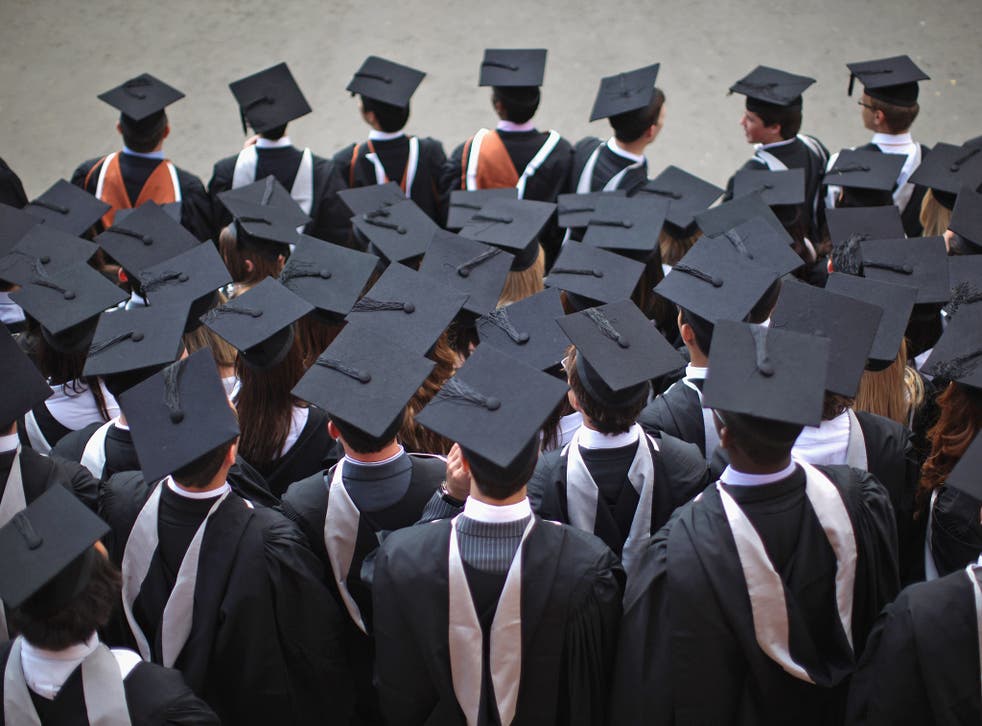 This year's university graduates, who will begin to repay their loans next year, are facing debt levels over a third of the cost of the average mortgage.
According to new statistics from financial education group, The Money Charity, the class of 2016 debt bill is well in excess of £41,000 - 35 per cent of the average outstanding mortgage amount of £117,162.
In the face of higher tuition fees, along with the axe of maintenance grants and a retrospective student loan hike, the rough debt amount for graduates who entered repayment this year was £24,640, up from £21,170 in 2015.
The other, often overlooked, cause of rising debt is the cost of accommodation, which requires ever larger maintenance loans just to keep up, say the researchers. Original stats from the charity last year found average rents growing by £277 between 2014 and 2015.
The startling figures have come shortly after a report from social mobility charity, the Sutton Trust, found English students who graduated last year under the new fees regime owed an average of £44,500 - substantially higher than their American counterparts, and more than those in Canada, Australia, and New Zealand.
The Money Charity's chief executive, Michelle Highman, described how, for almost half of young people in the UK, becoming a student is the first step into adult life, particularly because of the financial responsibility it brings. However, she added: "We worry these early, formative experiences of debt will leave a lasting legacy."
Highman continued: "Normalising large quantities of debt right at the start of people's financial independence risks setting them up to fail. The size of these sums may also affect later borrowing, such as loans and mortgages."
MPs recently criticised the Tories in a parliamentary debate for continuing to heap debt onto students. Making reference to a Government U-turn which will see graduates forced to pay back more of their student loan than they had originally been promised, Liz McInnes, Labour MP for Heywood and Middleton, said the Tories' "reckless" actions meant they had "maxed out the nation's credit card," for which the young are now "footing the bill."
She also labelled the retrospective change a "moral issue," insisting the Government "cannot play politics with people's education."
Despite the rising cost associated with higher education, this week, 86 per cent of final-year undergraduate students told the National Student Survey they were satisfied with their course, the same all-time high figure to have surfaced in the last two years.
Addressing the rise in fees and the controversial Higher Education and Research Bill - the first of its kind for a decade which includes some of the biggest university reforms in recent years - Universities Minister told students in an open letter the new system will be "putting students first."
He added: "Going to university is still a big decision, and it's a choice which more and more of you are making. We want that decision to pay off, to set you up for life, and our reforms will make sure universities do just that."
Join our new commenting forum
Join thought-provoking conversations, follow other Independent readers and see their replies