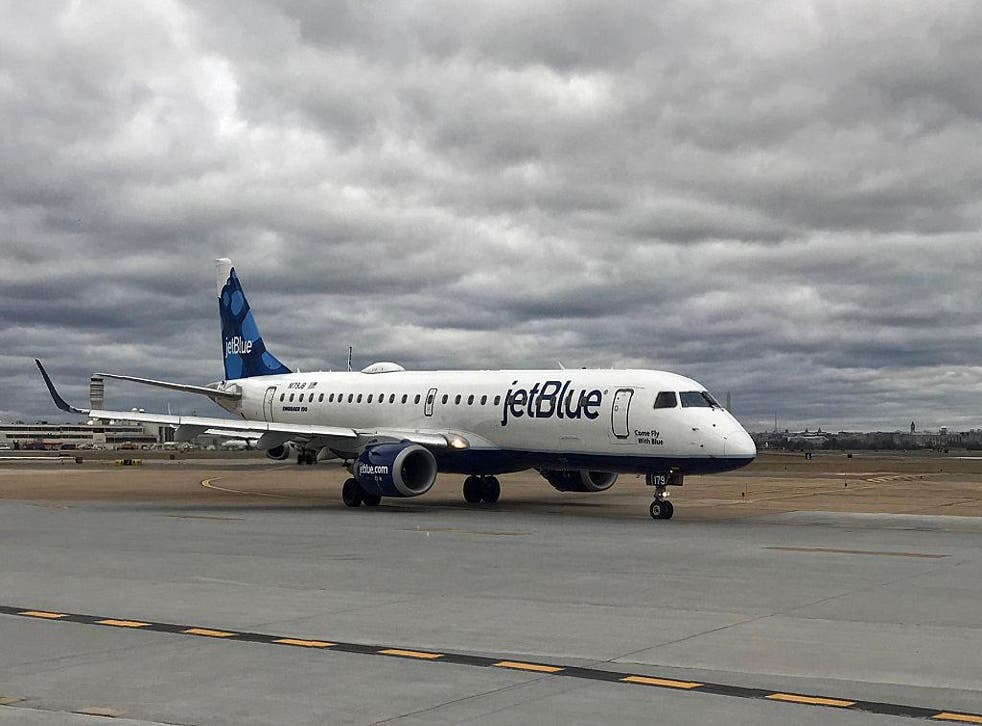 Baby born at 30,000ft during Jetblue flight to Florida
It gives a new meaning to the word 'airborne'
Jetblue gained its youngest customer ever after a baby was born during a flight from Puerto Rico to Florida.
The US airline said it wants to rename the aircraft after the baby following the birth on flight 1954 on Saturday 17 February.
The event aptly occurred on a plane named "Born to be Blue", which flew from San Juan to Fort Lauderdale.
"We'd like to thank the crew and medical professionals on board for their quick action under pressure, and wish the new mother and son all the best," a Jetblue spokesperson told NBC 6. "Flight 1954 was operated on aircraft N523JB, coincidentally named, 'Born To Be Blue.'"
The low-cost carrier confirmed the flight was met by medical personnel, who ensured mum and baby were OK. Video shows medics treating the new mother on board.
World's safest airlines 2019

Show all 19
"Giving storks a day off. With mom's okay, we'd like to rename 'Born To Be Blue' after our newest baby blue and our youngest customer ever. More baby shower gifts to come!" Jetblue tweeted.
It's not the first time a baby has been born at 30,000ft.
In June 2017, two women gave birth on flights – and both babies received a rather special birthday present.
A baby boy was born on a Jet Airways flight travelling from Dammam in Saudi Arabia to Kochi, India, while another arrived the same month during a Spirit Airlines service from Fort Lauderdale to Dallas in the US.
Each received a gift of free flights for life from the respective airlines.
Join our new commenting forum
Join thought-provoking conversations, follow other Independent readers and see their replies