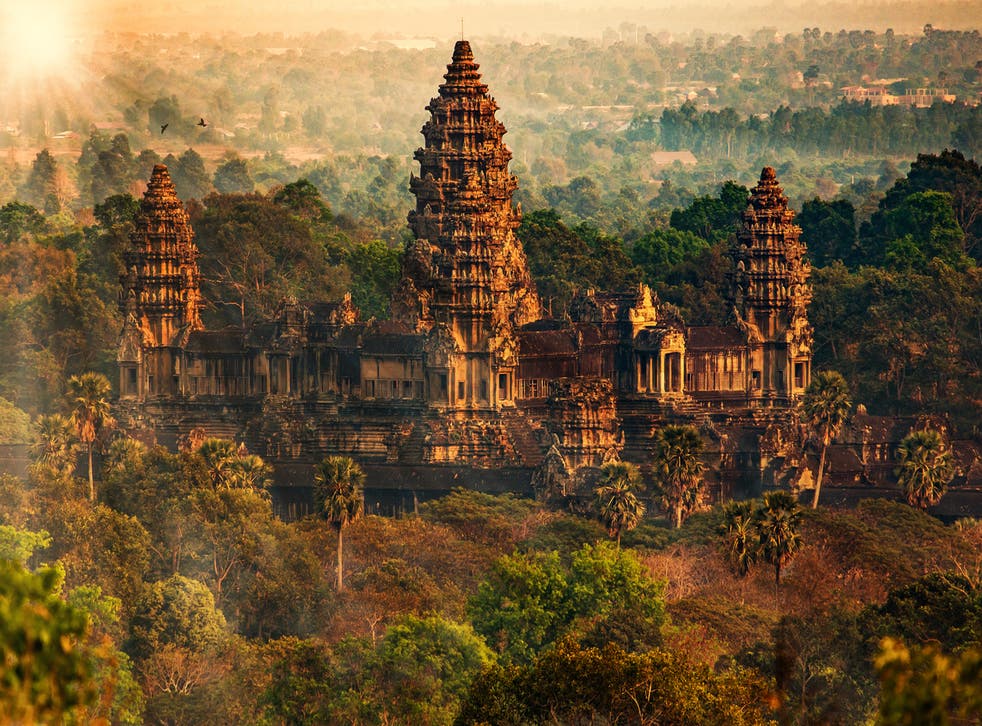 Most beautiful Unesco World Heritage sites
Ten ultimate bucket-list Unesco locations
Unesco World Heritage status is given to the most culturally and historically significant places across the globe.
Here are 10 of the world's most beautiful sites.
Taj Mahal, India
Started in 1632 by Mughal emperor Shah Jahan as a tomb for his favourite wife, Mumtaz Mahal, the Taj Mahal is considered one of the world's foremost examples of Muslim art and architecture. The scale of the tomb is so large and the attention to detail so precise, that the higher inscriptions are slightly larger than those below in order for them to appear the same size when viewed from below.
Great Barrier Reef, Australia
Stretching for 1,430mi, the Great Barrier Reef is the world's largest coral reef system. Made up of 2,900 individual reefs, it covers 133,000sq mi and is home to over 1,500 fish species and 5,000 species of mollusc. It was made a Unesco World Heritage site in 1981 and is now even more accessible after Google launched its Underwater Street View feature in 2014.
Stonehenge, UK
Thought to be between 4,000 and 5,000 years old, Stonehenge attracts more than 1.5 million visitors a year. How it was made is still up for debate: theories as to how the 25tn stones were transported to the area from a quarry, thought to be 25mi away, range from supernatural intervention to using sleighs greased with animal fat. Whatever the truth, it's by far the most accessible World Heritage site on this list for Brits – it's just off the A303 outside Amesbury.
The Plitvice Lakes National Park, Croatia
The Plitvice Lakes National Park covers 300sq km of Croatian woodland and conceals 16 turquoise lakes, connected over 8km by a series of waterfalls. With more than 1 million annual visitors, the lakes are one of Croatia's most famous natural monuments.
Angkor Wat, Cambodia
The world's most beautiful Unesco World Heritage sites

Show all 10
One of the largest religious monuments in the world, the Angkor Wat temple complex in northern Cambodia is an important Buddhist site of worship and an icon for the country itself – it even appears on the country's flag. Rediscovered by French explorer Henri Mouhot in the mid-19th-century, Angkor Wat is best seen at sunrise... just beware of the crowd.
Pirin National Park, Bulgaria
Bulgaria's Pirin National Park is home to 70 glacial lakes formed during the last ice age and forests of ancient trees, the oldest of which is thought to be 1,350 years old. Covering an area of 105sq mi, the park's unique location has enabled it to become an ecological refuge and is home to nearly three dozen endemic species found nowhere else on earth. The park also includes Bansko, Bulgaria's largest ski resort, which offers some of Europe's cheapest skiing, within its borders.
Le Mont-Saint-Michel, France
Built on an island 1km from mainland Normandy, the community of Mont-Saint-Michel in northwestern France was only accessible at low tide until a bridge was built in 1879. Still home to 50 residents, the island and its unique location was the inspiration for the depiction of the heavily fortified town of Minas Tirith in the film Lord of the Rings: Return of the King.
Uluru-Kata Tjuta National Park, Australia
Uluru National Park is home to the ancient natural monolith Uluru, also known as Ayer's Rock, which looms out of the desert in Australia's northern territory. Revered by the local Aṉangu Aboriginal people for its spiritual significance, Uluru has been the subject of controversy in Australia over whether climbing to its summit should be prohibited. Due to these and other considerations, including the safety of visitors and erosion of the monument, climbing Uluru will be banned from October 2019.
Old Havana, Cuba
Founded by Spanish colonists in 1519, the historic centre of Havana served as a key stop for Spanish ships on route from South America to Spain. Still home to around 100,000 residents, Old Havana is one of the best preserved examples of Spanish colonial architecture in the Americas.
Rocky Mountain Parks, Canada
The Canadian Rocky Mountain Parks consist of Banff, Jasper, Kootenay and Yoho national parks and Mount Robson, Mount Assiniboine and Hamber provincial parks. Together, the seven parks of the Canadian Rockies cover some of the most stunning scenery in Canada and contain fossils that are over 540 million years old. Plus, they're great for winter sports.
Join our new commenting forum
Join thought-provoking conversations, follow other Independent readers and see their replies