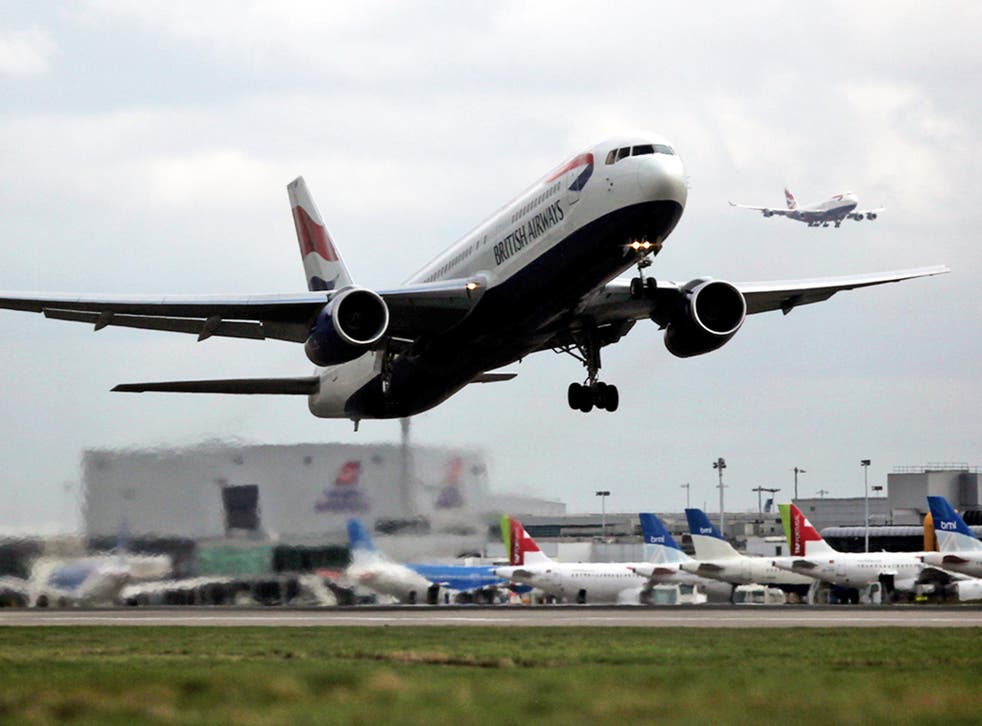 Tens of thousands face travel disruption after British Airways computer failure
Airline says check-in systems at Heathrow and Gatwick are now back to normal
Tens of thousands of British Airways passengers are experiencing delays due to what the airline described as "problems with the computer systems".
Overnight UK time, travellers at airports worldwide – particularly in North America – turned up at check-in to discover long queues. The systems normally used globally for check-in failed, obliging staff to revert to manual issuing of boarding passes and luggage tags.
Staff at overseas airports were unable to issue onward boarding passes for connecting flights, requiring them to queue again when they arrived at Heathrow.
A spokesperson for BA said: "We are checking in customers at Heathrow and Gatwick Airport this morning, although it is taking longer than usual. We would encourage customers to check in online before they reach the airport. We are sorry for the delay to their journeys."
The Independent has tracked delayed arrivals at Heathrow and Gatwick of more than an hour from about 20 airports, including Barbados, Orlando, Toronto, Washington and Hyderabad.
The most delayed UK airports in pictures

Show all 10
With aircraft arriving late, delays built up for subsequent departures. The afternoon flight to Vancouver was delayed by three hours. Long-haul services to Las Vegas, Hong Kong, Tokyo, Lagos, Toronto, Houston and Bangalore were also substantially delayed.
Passengers have been told to turn up at the airport normally unless they are warned of a delay or cancellation, and British Airways has asked them to check in online.
Twelve short-haul flights to and from Heathrow have been cancelled during the day, though BA said these were due to separate issues unconnected with the check-in failure.
BA began to roll out a new check-in system, known as FLY, last October. Some front-line staff have expressed frustration about what they say are its inadequacies compared with the previous system.
Airlines are reliant on computer systems for speedy check-in, baggage handling and flight documentation. If these systems fail, the "manual fallback" is not always resilient.
Ten days ago, Monarch's systems at Birmingham airport failed, leading to delays of four or five hours. A month ago, one of the world's biggest airlines, Delta, had a system-wide failure which it said was caused by a power cut at its Atlanta hub.
Black Lives Matter storm London City airport runway
In the event of a delay of more than a few hours, the airline is obliged to provide meals and, if necessary, accommodation for passengers.
For an arrival three hours late or more, cash compensation of £200-£500 may also be payable.
Join our new commenting forum
Join thought-provoking conversations, follow other Independent readers and see their replies