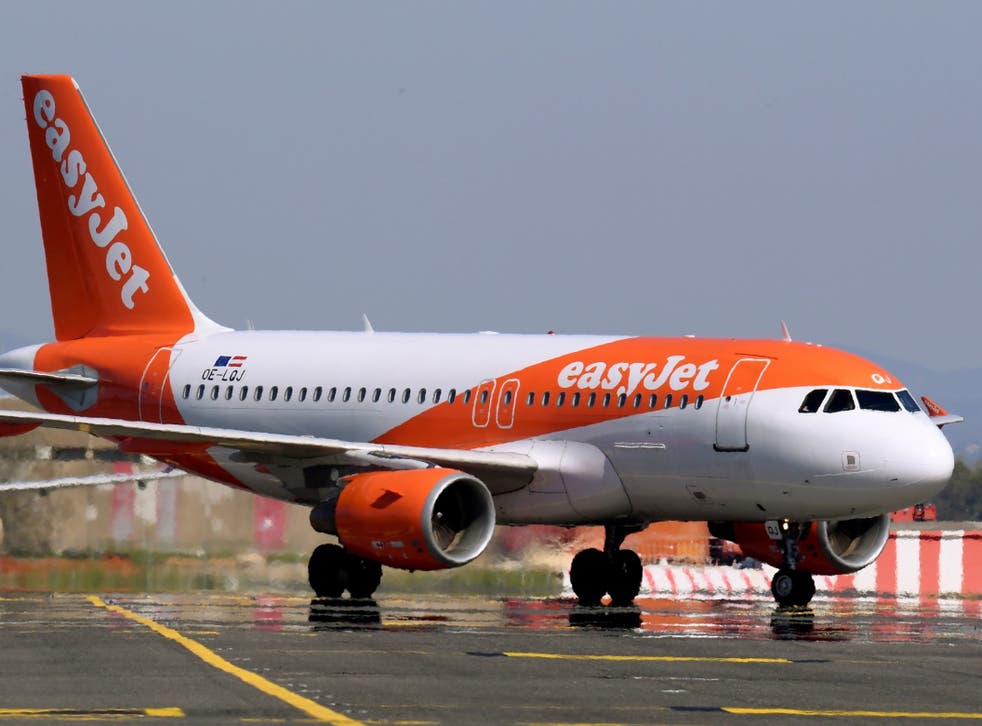 Drunk rugby team sexually harassed passengers on flight but were allowed to walk free
Men walk free from aircraft despite captain's promise of police escort
An "intoxicated" rugby team on an easyJet flight sexually and verbally harassed other passengers, screamed profanities, openly used e-cigarettes and even reduced a woman to tears, according to a fellow traveller – but absolutely nothing was done about it by cabin crew or police.
The accusations were levelled at a group of French rugby players, who were alleged to be drunk even before boarding the flight from Bordeaux to Lisbon on 28 June.
Another passenger, Rachael Dickhute, claimed to have already been verbally abused by the men prior to boarding, but said her concerns were ignored when she told staff at the gate.
"There was a team of rugby players that were allowed to board after consuming copious amounts of alcohol prior to the flight," she told the Sun.
"I made a complaint at the gate that I, among others, had already been harassed by this group prior to boarding."
However, the men were allowed onto the aircraft where, claimed the 33-year-old travel and style blogger, they commenced to harass other passengers and lie down in the aisles to obstruct them.
Dickhute shared a video of one of the men smoking an e-cigarette on Twitter and said that another threw a shoe at her which narrowly missed her head.
"So easyJet will kick a woman off a plane for dressing 'too revealing' yet they won't when a drunk group of men are harassing passengers and smoking?" she tweeted, referring to a recent incident in which a mother was denied boarding by easyJet because she was wearing a low-cut, see-through top without a bra.
UNESCO World Heritage Site nominations 2019

Show all 35
Although the rugby players were denied more alcohol by cabin crew, Dickhute says she was "appalled" by the lack of control staff had over the men and said she felt "terrified" during the journey.
"One of the other passengers was in tears because it was such a disruptive experience that she was concerned for her safety," she added.
Having shown the captain and cabin manager footage of one of the men vaping, Dickhute was assured the flight would be met by police to escort the offending men off the aircraft.
However, no officers showed up, meaning travellers were stuck in the same shuttle bus as the rugby players to reach the airport. They "screamed profanities" and were sick during the journey, claimed Dickhute, while easyJet staff seemingly took no steps to reprimand the men in question.
An easyJet spokesperson said: "The Captain of flight EZY7638 from Bordeaux to Lisbon on 28 June found the disruptive behaviour of some passengers onboard unacceptable and although they requested that police meet the aircraft on arrival to deal with the matter, unfortunately no officers were available to do so.
"We will not tolerate disruptive behaviour and easyJet's cabin crew are trained to assess and evaluate all situations and to act quickly and appropriately to ensure that the safety of the flight and other passengers is not compromised at any time.
"The safety and wellbeing of passengers and crew is always easyJet's priority."
The Independent has requested comment from Policia de Segurança Pública.
Join our new commenting forum
Join thought-provoking conversations, follow other Independent readers and see their replies