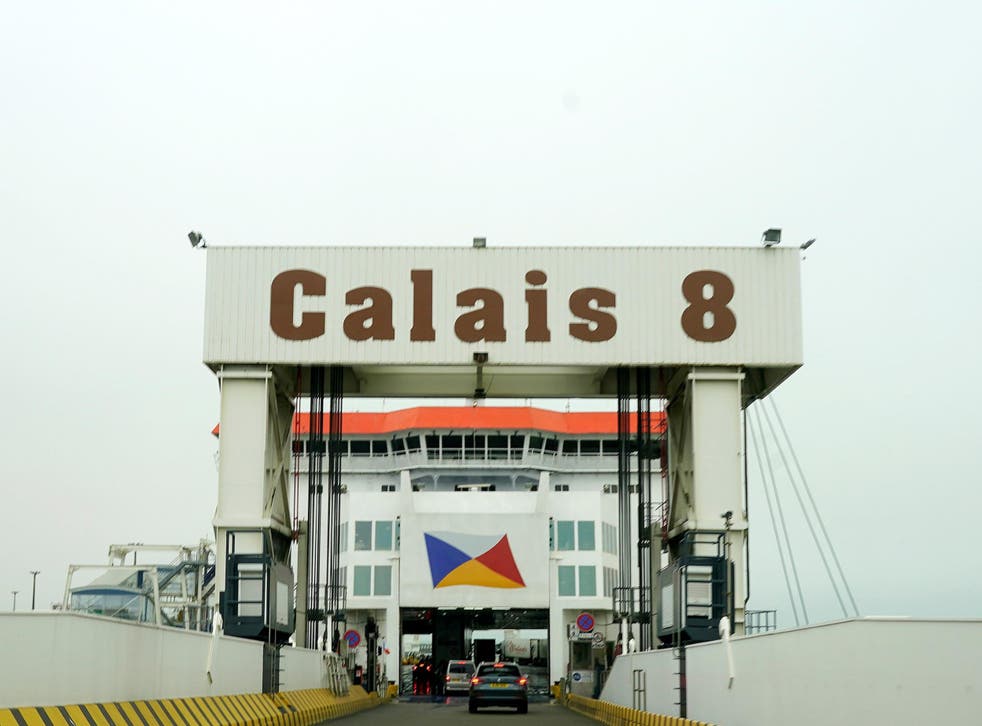 France travel: Latest updates and advice amid chaos at ports as thousands of tourists try to return to UK before quarantine deadline
The race is on to get back before 4am deadline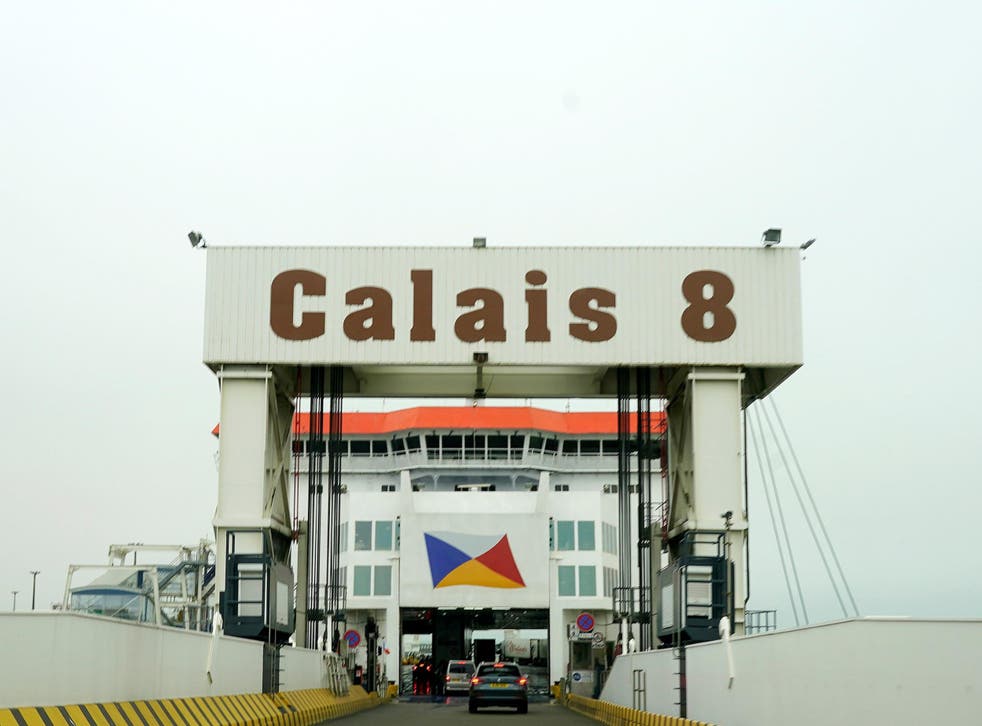 The race is on: British holidaymakers in France, Malta and the Netherlands, among other places, have until 4am on 15 August to return to the UK if they're to avoid two weeks of mandatory quarantine.
In another devastating blow to the travel industry, the government announced that these countries, along with Monaco, Turks & Caicos and Aruba, have been taken off its list of travel corridors from where arrivals are exempt from the blanket 14-day self-isolation policy.
There are currently around 500,000 British travellers in France, many of whom are desperate to get home before the deadline as they cannot afford to miss out on work or disrupt their children's return to school by quarantining.
Read below for the latest updates on the great travel exodus.
1597404573
The government has set a deadline of 4am on Saturday for those returning to England from France, Malta, the Netherlands, Monaco, Turks & Caicos and Aruba - after which time they will be forced to quarantine for two weeks once back in the UK.
As travellers desperately struggle to cut holidays short and return early, travel options are becoming more limited and expensive.
The last availability on Eurotunnel from Calais to Folkestone before the deadline was on the 12 noon departure.
After that, the car-carrying operator has warned that anyone arriving at its Calais terminal without a confirmed booking will be turned away.
A spokesperson said: "The service is already very busy this weekend and there is no additional capacity. To avoid long queues and severe disruption we strongly advise against turning up at the terminal outside the allocated time.
"Customers will be unable to board alternative shuttles without a valid booking."
helen.coffey
14 August 2020 12:29
1597405893
Brittany Ferries is encouraging travellers to stay away unless they have already booked, saying: "many of our sailings today are fully booked."
helen.coffey
14 August 2020 12:51
1597406444
The World Travel and Tourism Council (WTTC) has deplored Britain's quarantine extension. 
Gloria Guevara, the chief executive, said: "WTTC is deeply disappointed that thousands of British holidaymakers have had their holidays ruined, now the UK government has added more countries to its quarantine list, including popular summer holidays destinations, France and Malta.
"While we agree public health should remain the top priority, this move will crush what little confidence there is left in the fragile travel and tourism sector."
helen.coffey
14 August 2020 13:00
1597407071
Eurostar is currently running a reduced service from Paris to London St Pancras International. There is still some availability on both the 15.13 and 17.13 departures today, priced at £268.50 (standard premier) and £209.50 (standard) respectively.
helen.coffey
14 August 2020 13:11
1597407420
It's not just those in France who have been hit by the sudden quarantine rule change. Holidaymakers in Malta and the Netherlands are also struggling to get home.
From Malta, all today's direct flights have sold out, but routings are available via Italy. Cheap deals are also on offer via Portugal – but changing planes there would trigger a quarantine obligation, making the early exit pointless.
Fares from Amsterdam have also soared. Between the Dutch capital and Edinburgh, the lowest fare on Friday is £334.
helen.coffey
14 August 2020 13:17
1597407620
Many Brits who are heading back early are confused and frustrated by the sudden policy change.
Pilot Duncan Ross, who is among those cutting a trip short, called it "madness".
helen.coffey
14 August 2020 13:20
1597408974
As well as those returning from the affected countries, thousands of travellers returning from quarantine-exempt countries are confused about the rules should they pass through France to get back.
The rules state that, if you're in a private vehicle, ie a car, "You don't need to self-isolate if you travel through a non-exempt country and you don't stop in the country.
If you do make a stop, you don't need to self-isolate if: no new people get into the vehicle; no-one in the vehicle gets out, mixes with other people, and gets in again."
Equally, if you travel by train, ferry or non-direct flight, you don't need to self-isolate if, during your transit stop in a non-exempt country: no new passengers get on; no one on-board gets off and mixes with people outside; and/or passengers get off but do not get back on.
However, "If your journey involves a transit stop in a country not on the list, you will need to self-isolate when you arrive in England if: new passengers get on; or you or other passengers get off the transport you are on and mix with other people, then get on again."
helen.coffey
14 August 2020 13:42
1597409589
British Airways has added an extra late-evening "rescue" flight from Paris to London Heathrow, to help travellers return to the UK before quarantine begins at 4am on Saturday.
Flight BA329 departs Charles de Gaulle airport at 9.40pm. Seats are currently being sold at €192 (£174).
BA is also deploying larger aircraft on key routes from France to accommodate more passengers.
Qin Xie
14 August 2020 13:53
1597410396
DFDS has also added additional departures from Calais for those looking to return to the UK before quarantine rules kick in.
You should book before arriving at the port.
 The ferry operator said it plans to continue services between the UK, France and the Netherlands despite the quarantine requirements.
"Customers with existing bookings, or those considering booking a holiday to Europe can rest assured that we will continue to operate our passenger routes between the UK, France and Holland. While arrangements may have changed for what they must do when they return from their break, we continue to provide a safe and relaxing means to travel to and from the Continent," said Kasper Moos, head of DFDS' short routes and passenger business.
Qin Xie
14 August 2020 14:06
1597412096
ABTA, the travel association, said of the quarantine: "The Government's measures to restrict travel will result in livelihoods being lost unless it can step in with tailored support for the travel industry.
"The announcements relating to Spain, and now France, impact the two biggest destinations for British holidaymakers at the height of the summer season, affecting an industry that has had its trade significantly restricted since the start of this crisis.
"At this time of recession, a plan is urgently needed to protect the 221,000 jobs the travel industry sustains."
Qin Xie
14 August 2020 14:34
Join our new commenting forum
Join thought-provoking conversations, follow other Independent readers and see their replies