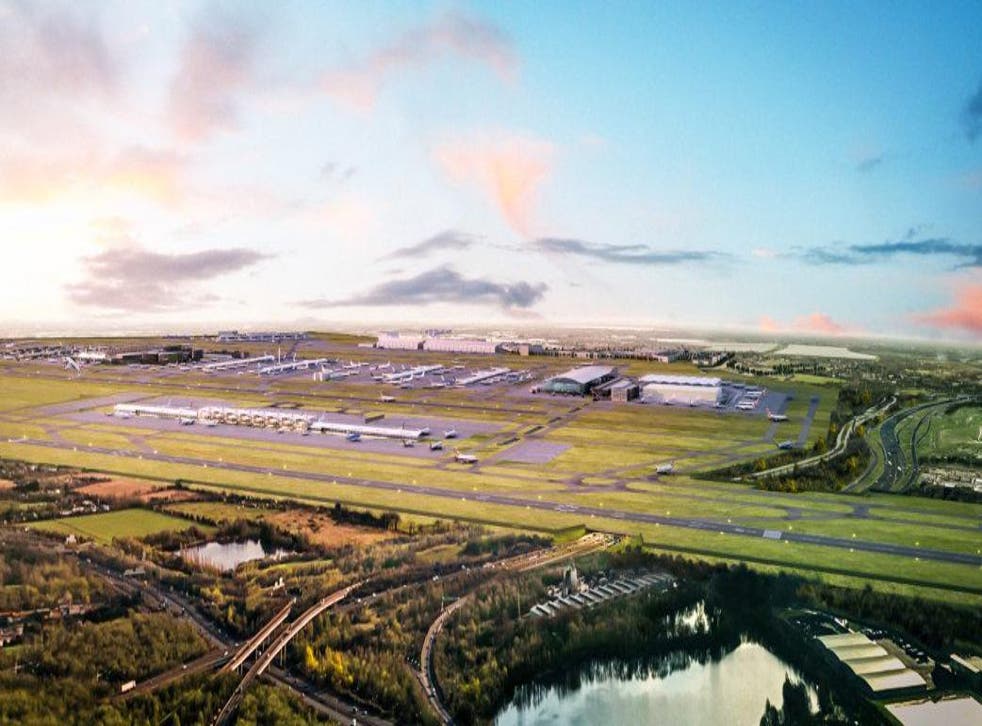 Heathrow airport claims expansion needed 'as quickly as possible' for UK to thrive post-Brexit
Airport demands action on expansion to avoid being overtaken by France and Germany
Heathrow Airport Ltd has warned that prosperity in post-Brexit Britain could be jeopardised unless the Government takes swift action on expansion.
Europe's busiest airport managed to grow at its fastest rate in five years in 2017, despite being effectively full, due to an increase in average loads per plane.
A record 78 million passengers travelled through Heathrow, an increase of 3.1 per cent, with a 10.2 per cent increase in cargo volumes.
But the chief executive, John Holland-Kaye, said: "While we are squeezing out small bits of growth, our rivals in France and Germany are overtaking us.
"For Britain to thrive post-Brexit, the Government needs to crack on with Heathrow expansion as quickly as possible with a vote in Parliament before the summer."
The Government has committed to holding a vote in the first half of this year on the National Policy Statement for Heathrow expansion. A formal planning application is expected to be submitted in 2020, with the third runway opening in late 2025 or 2026.
On Monday, Willie Walsh, chief executive of IAG, was scornful of the airport's record on major projects. "My confidence in 'on time and on budget' is zero," he said, adding that it was "rare if ever" that a project had been on time.
IAG is the parent company of British Airways, which has more than half the take-off and landing slots at Heathrow.
A spokesperson for Heathrow rejected Mr Walsh's criticisms, saying: "Terminal 5 has been voted 'world's best terminal' five years in a row. Heathrow has gone on to deliver Terminal 2 and numerous other projects on time and on budget."
Heathrow is the second-busiest airport worldwide in terms of international passenger traffic; Dubai overtook it in 2014.
When domestic passengers are included, Heathrow is seventh-busiest worldwide.
The strongest growth was to the Middle East, up 9.5 per cent. Heathrow said it was "supported by flights and larger aircraft, including additional A380 services from Emirates, Etihad and Qatar Airways, and more flights, including additional services from Oman Air".
Traffic to Latin America rose 5.5 per cent, and to Asia Pacific the increase was 4.5 per cent. Capacity to North America rose just 1.1 per cent.
Pre-tax profits fell by one-fifth to £217m.
Heathrow said it was "encouraged by the progress made by the government in its Brexit negotiations", but urged a continuation of "open skies" in Europe, saying: "As the UK charts its new path outside the European Union as an outward looking nation, it remains particularly important that the country secures continued access to the single European aviation market."
Around 35 per cent of Heathrow's traffic is to and from EU member countries.
The airport's regulatory asset base, from which passenger fees are calculated, rose 3.6 per cent to £15.8bn.
The average retail spend per passenger increased by 36p to £8.45.
Heathrow's rival, Stansted, wants to raise its cap on passenger numbers from 35 million to 43 million per year. It has submitted a planning application to its local authority, Uttlesford District Council.
Last year the Essex airport handled 26 million passengers. It is fourth-busiest in the UK, behind Heathrow, Gatwick and Manchester.
Join our new commenting forum
Join thought-provoking conversations, follow other Independent readers and see their replies