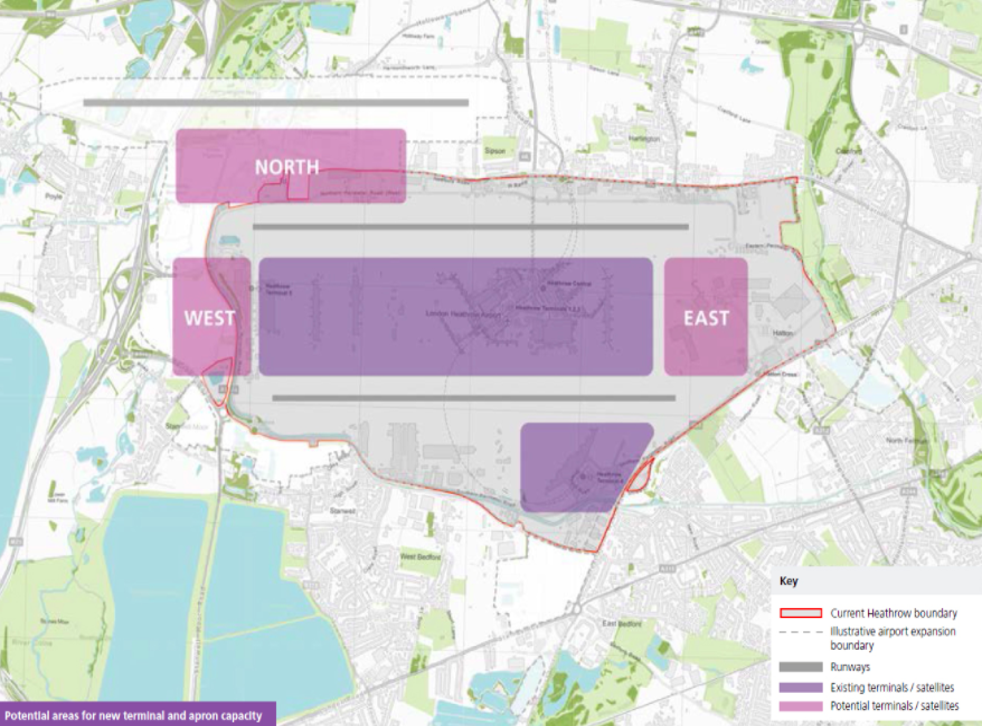 Heathrow terminals should be run by rival owners says British Airways boss
Monopoly should be broken up with the ability for terminals to be run by third parties, creating competition and lower costs for customers, said the chief executive of IAG 
British Airways' parent company, IAG, is demanding that terminals at Heathrow should be divided up between rival owners.
In a submission to the Civil Aviation Authority (CAA), the airline consortium says the current monopoly on terminals held by the owner, Heathrow Airport Ltd, should be broken up, to spur competition on airport charges and the passenger experience.
IAG says Heathrow's expansion provides "a great opportunity for independent companies to design, build and run commercial facilities like terminals".
Last year Heathrow handled 78 million passengers, placing it well ahead of Paris, Amsterdam and Frankfurt as the busiest airport in Europe. It is the Government's choice for expansion in the London area, with plans for a new runway to the north-west of the existing pair.
IAG's chief executive, Willie Walsh, said: "Heathrow's had it too good for too long and the Government must confirm the CAA's powers to introduce this type of competition.
"This would cut costs, diversify funding and ensure developments are completed on time, leading to a win-win for customers.
"This is not rocket science. Most major US airports have terminals owned or leased by airlines and there are European examples at Frankfurt and Munich airports. There's absolutely no reason why this cannot happen at Heathrow."
A Heathrow spokesperson dismissed the examples used by Mr Walsh, saying: "Anyone who has had the misfortune of connecting through JFK airport will know this is not a passenger experience we should seek to replicate at Heathrow.
"At Munich and Frankfurt airports, only one airline dominates – again, something which is against the interests of our passengers.
"We want to see competition and choice between airlines at Heathrow now and in the future. Expansion will open up opportunities for IAG, easyJet, Flybe, Virgin and dozens of international airlines with whom we are working closely to deliver expansion at close to current charges, while meeting all our commitments to local communities."
Besides British Airways, IAG also owns Aer Lingus, Iberia and Vueling. Between them, these airlines own 54 per cent of take-off and landing slots at Heathrow – the vast majority used by BA.
It is 950 days since the Davies Commission on airport growth recommended a third runway at Heathrow. On the day the report was published, 1 July 2015, Mr Walsh said: "Without political vision and leadership, it will end up on the shelf gathering dust like its predecessors."
UK news in pictures

Show all 50
The original cost of the project was put at £16.5bn, but Heathrow has identified £2.5bn in savings, saying: "The revised £14bn option would be delivered without compromising on Heathrow's local commitments or passenger experience."
In October 2017, Mr Walsh called Heathrow's third-runway plans a "ridiculous glory project". He has backed proposals from a leading local businessman, Surinder Arora, who claims that the cost of expansion could be cut by up to £7bn.
The Government has committed to holding a vote in the first half of this year on the National Policy Statement for Heathrow expansion. A formal planning application is expected to be submitted in 2020, with the third runway opening in late 2025 or 2026.
Join our new commenting forum
Join thought-provoking conversations, follow other Independent readers and see their replies