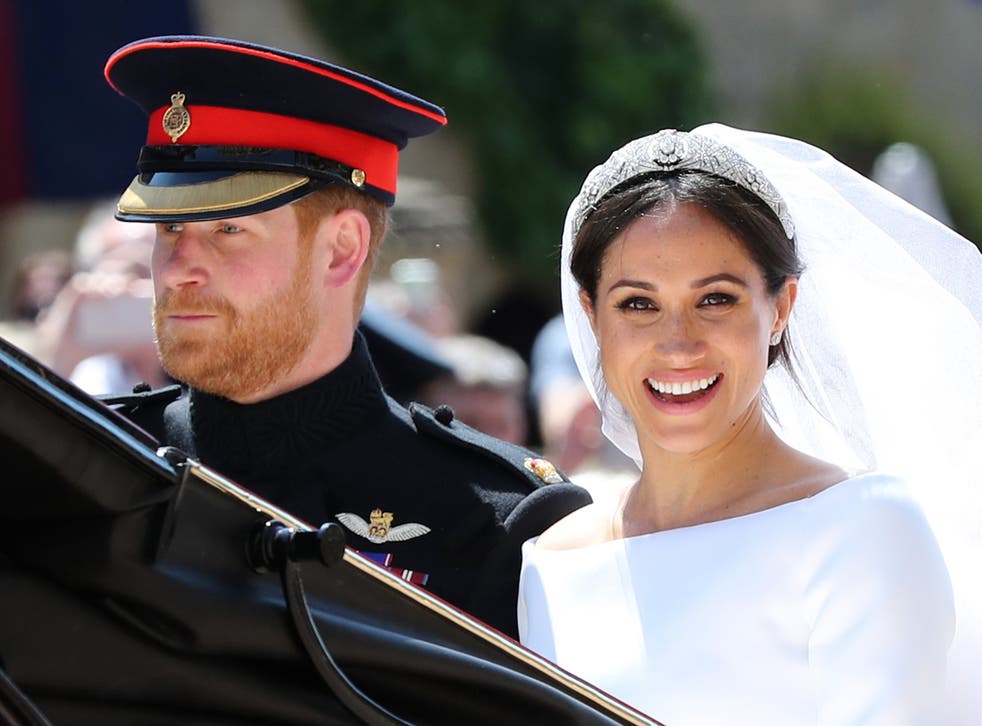 Heathrow airport passenger numbers soar thanks to Royal Wedding
Passenger numbers from the US rose 5 per cent
The marriage of Prince Harry and Meghan Markle led to a surge in passenger numbers using Europe's busiest airport.
Heathrow Airport has reported that 6.7 million passengers travelled through Heathrow in May, a rise of 3.1 per cent. The average per day was over 216,000 passengers.
The most significant increase was from North America, with passenger numbers up 5 per cent — attributed to wedding watchers from the US travelling to nearby Windsor.
But passenger numbers to the Middle East fell by 5.7 per cent, and to Asia by 0.7 per cent.
Annual aircraft movements at Heathrow are up 0.8 per cent on a rolling basis to 475,450, indicating that the airport is getting ever closer to full capacity.
MPs are due to vote in the next three weeks on plans to expand Heathrow with a third runway, planned to open in 2026.
Heathrow's chief executive, John Holland-Kaye, said: "We have a robust plan to expand Britain's hub airport, unlocking billions in growth and creating tens of thousands of new skilled jobs – from Plymouth to Perth and Swansea to Southend.
"With strong cross-party support and a united voice from business and unions, MPs must finally seize the opportunity to expand Heathrow and secure a prosperous future for all of Britain."
Luton Airport has also reported a record May, with 1.5 million passengers – almost 50,000 per day, and almost 3.6 per cent up on the same month in 2016.
The airport's chief executive, Nick Barton, said: "The Cabinet's recent approval of the third runway at Heathrow will not solve London's capacity problems alone. Regional airports need to be able to meet their full potential, and improved rail links are essential to achieving that."
Luton is calling for four fast trains per hour to serve its rail station on the East Midlands line.
Register for free to continue reading
Registration is a free and easy way to support our truly independent journalism
By registering, you will also enjoy limited access to Premium articles, exclusive newsletters, commenting, and virtual events with our leading journalists
Already have an account? sign in
Register for free to continue reading
Registration is a free and easy way to support our truly independent journalism
By registering, you will also enjoy limited access to Premium articles, exclusive newsletters, commenting, and virtual events with our leading journalists
Already have an account? sign in
Join our new commenting forum
Join thought-provoking conversations, follow other Independent readers and see their replies