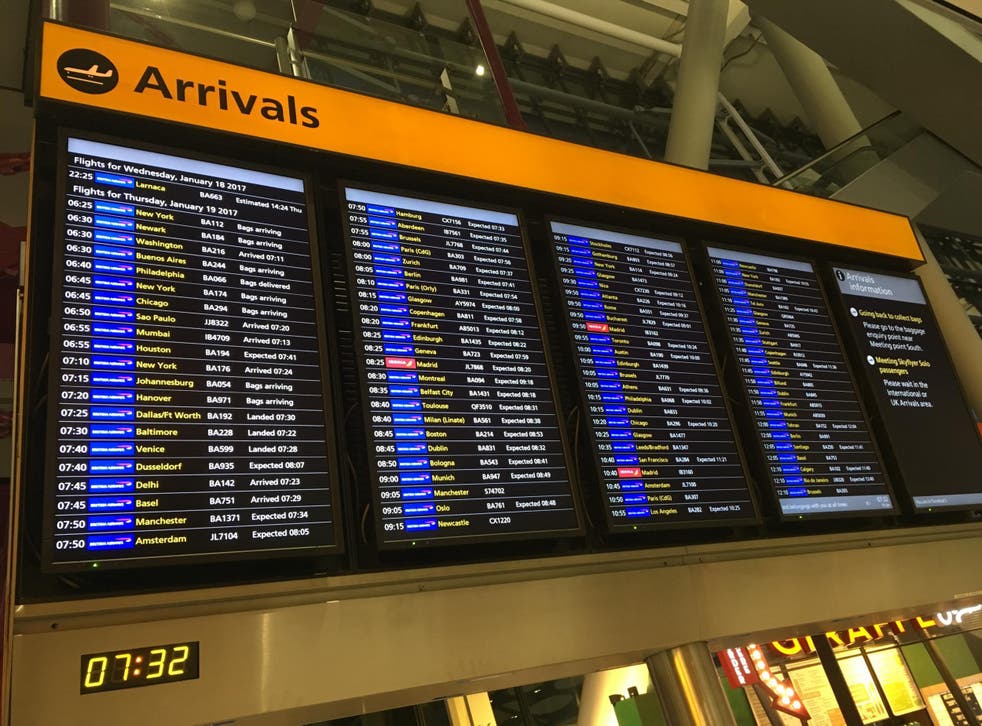 Heathrow baggage crisis sees passengers departing without their luggage
Passengers were urged to pack essentials in their cabin baggage
Simon Calder
Travel Correspondent
Thursday 15 June 2017 09:33 Comments
Thousands of passengers flying from Britain's busiest airport have taken off without their checked baggage because of a baggage systems failure.
The problem affected the first wave of departures from Terminals 3 and 5. Many flights took off with no bags on board, with passengers told to pack essential items in their hand luggage.
After some hours, ​Heathrow airport told passengers the system was now working normally, saying: "We recommend that passengers who have already departed on flights this morning without their baggage contact their airline for further updates."
The failure affected American Airlines, Virgin Atlantic and Emirates, but had much more impact on British Airways than any other airline because it has the large majority of flights from the affected terminals.
BA is telling passengers: "We are very sorry for the difficulties the failure of the Heathrow baggage systems is causing customers and we will be working as hard as we can to re-unite those customers with their luggage as quickly as possible."
"All bags will be delivered to customers free of charge."
Over the May bank holiday, BA's IT system collapsed, cancelling hundreds of flights and disrupting the travel plans of tens of thousands of passengers. Many were separated from their luggage, and re-uniting travellers with their bags took several days.
Passengers whose checked bags are left behind can claim reasonable expenses for essential items they are obliged to buy at their destination.
Flights to and from Heathrow are currently arriving and departing normally.
Register for free to continue reading
Registration is a free and easy way to support our truly independent journalism
By registering, you will also enjoy limited access to Premium articles, exclusive newsletters, commenting, and virtual events with our leading journalists
Already have an account? sign in
Join our new commenting forum
Join thought-provoking conversations, follow other Independent readers and see their replies