International Women's Day: How airlines and rail firms are celebrating
Transport is traditionally a male-dominated industry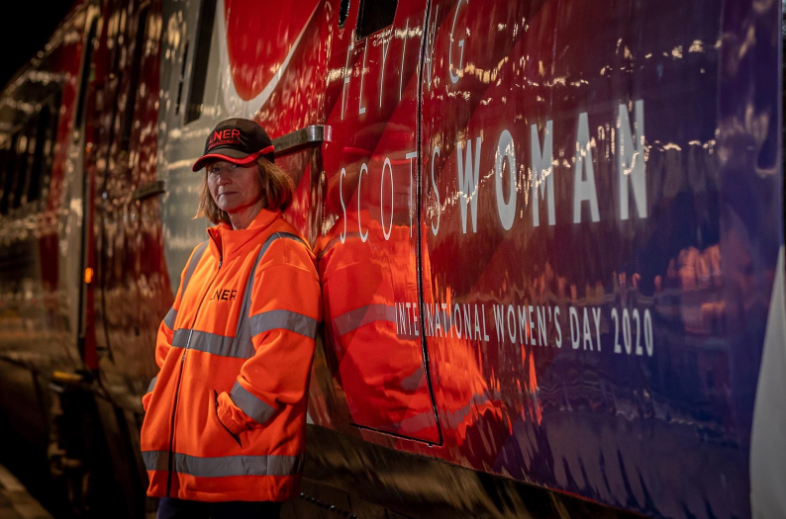 The traditionally male-dominated industry of transport is one of many celebrating International Women's Day on Sunday (8 March).
Currently, around 5 per cent of airline pilots around the world are women, while at Britain's Network Rail, just shy of a fifth of the workforce is female.
Things are changing slowly. In aviation, airlines including Aer Lingus, Virgin Atlantic and Norwegian have loosened draconian rules around cabin crew grooming standards for women, while Network Rail has committed to increasing the number of women in the workforce by 50 per cent by 2024, equivalent to hiring almost 4,000 new female staff.
Here's what airlines and rail firms are doing to celebrate International Women's Day.
Emirates' cargo arm laid on an all-female flight deck crew for a series of five freighter flights across four continents this week.
Captain Ellen Roz and First Officer Heidi McDiarmid flew a Boeing 777 freighter aircraft 30,000km in 10 days from Frankfurt to Mexico City and onto Quito, Aguadilla, Amsterdam and Dubai. They were transporting over 300 tonnes of cargo, which ranged from fresh flowers and fruits to pharmaceuticals.
London North Eastern, which runs train services from London to destinations in north-east England and Scotland, has rebranded the "Flying Scotsman" service that runs from Edinburgh to King's Cross to the "Flying Scotswoman" throughout March. In addition, today's service will be staffed entirely by women.
The 7.42am Southeastern service from London Victoria station to Faversham in Kent today was staffed entirely by women, with driver Monika Kurek operating the train. All the Network Rail signallers on the route were also female, in an initiative that involved 15 women in all. The train operator, which runs services in the south-east, is running three female-only staffed trains to raise the profile of women in what is a traditionally male-dominated industry.
Meanwhile, rail operator GWR is also running a "female train" from London Paddington to Bristol today.
"I hope it demonstrates to other women and girls that a rewarding role in our industry is a real prospect," said Andrew Haines, chief executive of Network Rail.
"We have an abundance of diverse and interesting jobs available and the users of the railway deserve the best of our talents. That must mean a much more diverse workforce."
Just 2 per cent of the world's mariners are women, according to Celebrity Cruises. It's why the cruise line is operating an all-female-crewed sailing for International Women's Day, helmed by captain Kate McCue alongside 26 other women to form the Celebrity Edge ship's bridge and leadership team.
The all-female ship will leave Fort Lauderdale in Florida for a seven-night sailing around the Eastern Caribbean on Sunday.
For International Women's Day, Canadian airline Westjet, whose team of pilots is 7 per cent female, has pledged to reduce the gender gap in its global leadership team via a new women in leadership program.
Sunwing
Fellow Canadian airline Sunwing operated its 100th flight earlier this week on a plane crewed entirely by women to celebrate International Women's Day.
Flight WG438 flew from Toronto Pearson airport to Punta Cana in the Dominican Republic, piloted by Captain Vicky Marks and First Officer Nicola Godfrey.
Join our commenting forum
Join thought-provoking conversations, follow other Independent readers and see their replies