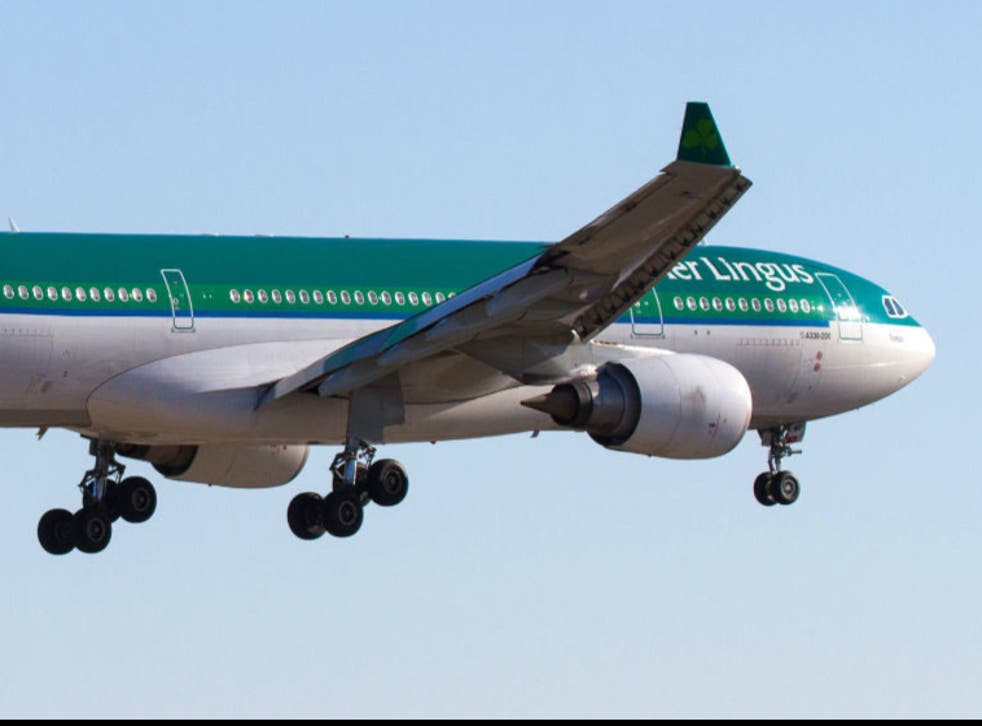 New transatlantic links from Manchester – on an Irish airline
Aer Lingus flights to New York, Orlando and Barbados will compete directly with Virgin Atlantic
As the UK aviation industry waits to learn how international travel will open up, an Irish airline has announced new routes from Manchester to New York and Florida.
From 29 July, Aer Lingus will link Manchester with JFK and Orlando.
Aer Lingus is a sister airline to British Airways in the IAG consortium, and the new flights will be available for sale through BA.
The move will replace some of the transatlantic services lost when Thomas Cook collapsed in September 2019, and provide competition for Virgin Atlantic.
Aer Lingus will connect Manchester with New York JFK with a five-times-per-week nonstop flight. The aircraft used is a narrow-bodied Airbus A321. The Irish carrier will be the first airline to operate the aircraft on regular scheduled services between the UK and the US.
Read more: 
A larger Airbus A330-300 aircraft will fly the Orlando link, which is also five times weekly. Neither service will operate on Tuesdays and Wednesdays, which are traditionally the lowest demand days of the week for air travel.
On 20 October, Aer Lingus starts flights between Manchester and Barbados using the A330. A route to Boston had also be expected, but it will not now start until summer 2022.
Sean Moulton, an airline schedule analyst, said: "Virgin Atlantic and IAG have long competed on transatlantic services between the UK and the US from London, but Manchester has been untouched for many years for IAG.
"Now its low-cost Irish entity is directly competing with Virgin Atlantic on all three routes.
"Virgin are unlikely to lie down without a fight. Time will tell if they decide to launch new flights from the northern hub and whether flights from Asia will be added by either Aer Lingus or Virgin Atlantic to feed their transatlantic networks."
A spokesperson for Virgin Atlantic said: "We always welcome competition and believe it's essential for the aviation industry to evolve and thrive.
"Virgin Atlantic has a long history in Manchester, our home in the north. We started our first route to Orlando in May 1996 and since then have expanded our network to offer direct services to New York, Atlanta, Orlando, Los Angeles, Barbados and Islamabad."
British Airways last flew transatlantic services from Manchester in 2010, describing the link with New York as "a loss-making route".
The Irish airline says the move will create up to 120 new jobs.
David Shepherd, chief commercial officer for Aer Lingus, said: "With so many people missing out on travel due to Covid-19 over the past year, Aer Lingus is delighted to be sharing this positive news today."
Karen Smart, managing director of Manchester Airport, said: "Pre-pandemic there were more than 5.5 million passengers who crossed the Atlantic each year via Manchester and so to be able to offer these services with a new carrier is great news."
"Aer Lingus's commitment to these new services will be a real boost for those passengers we know are keen to start travelling as soon as the current restrictions can be lifted.
"This demonstration of pent-up demand is another reason why it is more important than ever that the government develops proposals to restart travel that are clear, uncomplicated and affordable."
Earlier the government had said that an outline for reopening international travel would be published on Easter Monday, 5 April.
Michael O'Leary, chief executive of Aer Lingus's giant rival, Ryanair, said: "By June, 80 per cent of the UK population will be vaccinated. I think it is very difficult then to persuade the UK population to sit at home and holiday at home at that point."
Join our new commenting forum
Join thought-provoking conversations, follow other Independent readers and see their replies