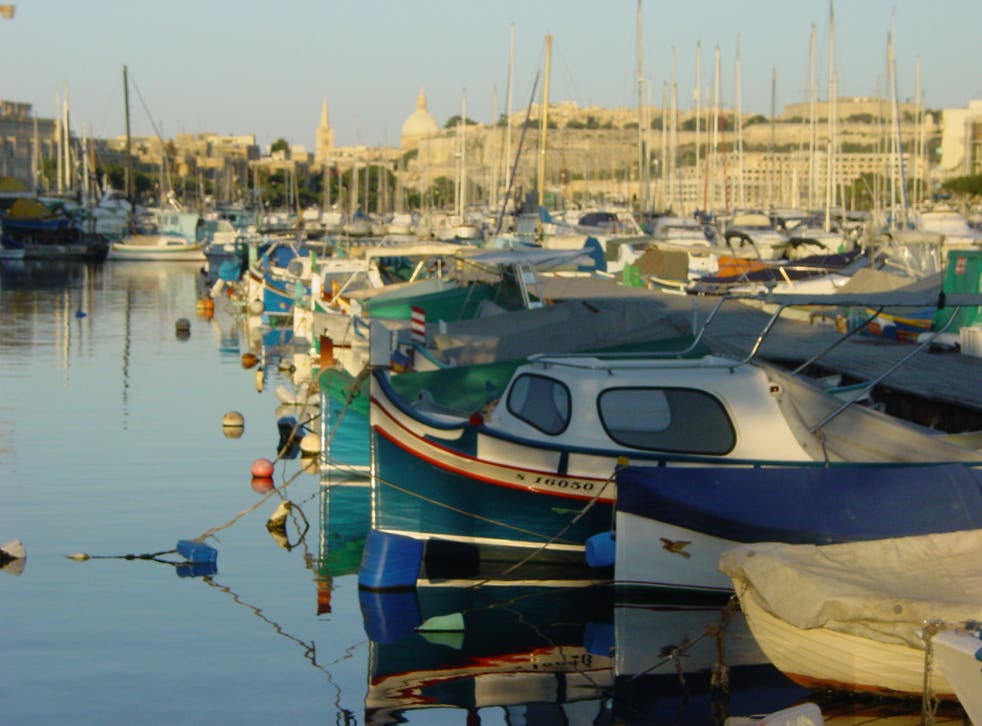 'Traffic light travel': how a red, amber and green scheme could work
At present the UK has a system of sorts in place, with Ireland the only 'green' country
Eight weeks before the possible restart of international travel from the UK, controversy is intensifying about the wisdom of allowing foreign holidays this summer.
As case numbers soar across Europe, ministers and epidemiologists are increasingly warning against booking trips – while the travel industry insists that people should be allowed to visit low-risk locations.
A solution could be to refine the "traffic light" system to indicate relative risk and the extent of travel restrictions.
These are the key questions and answers.
Why haven't we had a traffic light system before now?
Paul Charles, from travel consultancy The PC Agency, created an unofficial traffic lights daily chart last August and suggested it to the government.
Since then, the European Commission has introduced its own system.
A similar idea is being considered by the Global Travel Taskforce – but as The Independent has pointed out, in practice the UK already has one.
Read more: 
Ireland has always been in the "green" category – with no restrictions on arrivals to the UK from the republic.
At the other extreme is the "red" group, which is the government's gradually mutating list of countries from which "variants of concern" are feared. This currently comprises 35 destinations, from the Gulf to Panama. 
Arrivals from those locations must go into hotel quarantine for 11 nights, at a cost for a solo traveller of £1,750.
Earlier in March, Portugal and Mauritius moved from red to "amber," which essentially applies to all other destinations. At present, arrivals from countries in this category must take a test within 72 hours of departing for the UK, two more tests on days two and eight, and self-isolate for 10 days. Arrivals to England from these countries can also opt into the "test to release" scheme, which allows them to pay to take a test on day five; if negative, they are permitted to stop self-isolating early.
Will the government make this traffic light system official?
Possibly: it has the advantage of already being active. Of course the travel industry – and prospective holidaymakers – would love to see more countries being moved from amber to green.
But as the deadline for the Global Travel Taskforce to report – 12 April – approaches, it is likely that a different system will be devised.
What would a traffic light system look like?
This is one potential version.
Green
Locations where all the relevant indices are pointing in the right direction: nations with a low incidence of new cases, low and falling rates of hospitalisation and Covid deaths, and an effective programme of vaccination that has protected a significant proportion of the adult population.
Travel from the UK to these places will be permitted (with the agreement of the host country) and, on return, minimal formalities will be required – perhaps a test at the airport prior to departure.
Amber
Countries which are still of concern to UK health officials. Numbers may be declining but still remain high; the vaccine programme may be slow and/or with significant lack of take-up; and there may be worries about the effectiveness and robustness of the healthcare system.
Government minister urges people to 'hold off' booking foreign holidays
Travel from the UK to these places will be permitted (with the agreement of the host country). But the return journey will involve substantial formalities including a test at the airport prior to departure, one or more tests on arrival in the UK and possibly a spell of self-isolation that can end after a further negative test. These tests will be at the traveller's expense.
The effect would be to make these locations feasible for people with an urgent need to travel, for example to see family or partners who they have not been able to visit for a year or more. But it is unlikely that holidaymakers or business travellers would tolerate the strict and expensive regime.
Red
Nations with unacceptably high rates and/or variants of concern. The present "red list" rules will apply: essential travel only outbound, and inbound multiple tests plus hotel quarantine.
Which countries could be 'green'?
Australia, New Zealand , Hong Kong and Singapore are among the locations that would surely qualify for green status – but at present none of them is welcoming British holidaymakers.
Gibraltar, Iceland and Portugal are doing particularly well and would probably feature on the green list if the numbers remain benign. So could Israel if its excellent vaccination programme shows rapid benefits.
Many Mediterranean nations will hope to be green, with Spain – the UK's most popular overseas country – improving fast.
But Malta, Cyprus, France, Turkey and Italy aren't doing so well – rates in some of them are increasing, which means they could even slip into "red" territory.
The red list will surely be eased, with the Gulf nations moved to amber – and possibly even green.
Will my vaccination status be relevant?
That remains to be seen. It makes logical sense to apply a lighter touch to people who have had both doses and waited a week or two. But while destination countries have said they will welcome vaccinated Brits, for the government to segregate arrivals to the UK according to whether or not they have had both jabs may well prove contentious.
Would traffic light categorisation apply to entire countries?
It is not clear – and that is something that the travel industry desperately wants to see decided. Locations from Jersey to Germany have very sophisticated monitoring systems that assign risk to different regions of a country.
World news in pictures

Show all 50
For example, Germans are currently able to visit the Balearic Islands of Spain, while Jersey is implementing a system for its reopening on 26 April that could specify green, amber or red to individual London boroughs, depending on infection rates and trajectories.
Regional specification could mean, for example, that much of rural France is regarded as fine to visit, while tough restrictions apply for some cities.
Could destinations switch categories at the last minute?
It would be really handy for prospective travellers and holiday companies to know that once a country is rated as green, at least two weeks' warning is given before it moves into amber. That would avoid the awful scenes in the summer of 2020, when visitors to Spain were told that they would be required to quarantine on return to the UK, and in other nations holidaymakers were given barely 24 hours to get back.
Paul Charles says: "Consumers need clarity and a clear traffic lights system would offer proper guidance on where travellers can go and what risk level they would face.
"The government needs to do away with the dark arts of communicating via different government departments and have one, unified system enabling travel to open up from May."
Register for free to continue reading
Registration is a free and easy way to support our truly independent journalism
By registering, you will also enjoy limited access to Premium articles, exclusive newsletters, commenting, and virtual events with our leading journalists
Already have an account? sign in
Register for free to continue reading
Registration is a free and easy way to support our truly independent journalism
By registering, you will also enjoy limited access to Premium articles, exclusive newsletters, commenting, and virtual events with our leading journalists
Already have an account? sign in
Join our new commenting forum
Join thought-provoking conversations, follow other Independent readers and see their replies