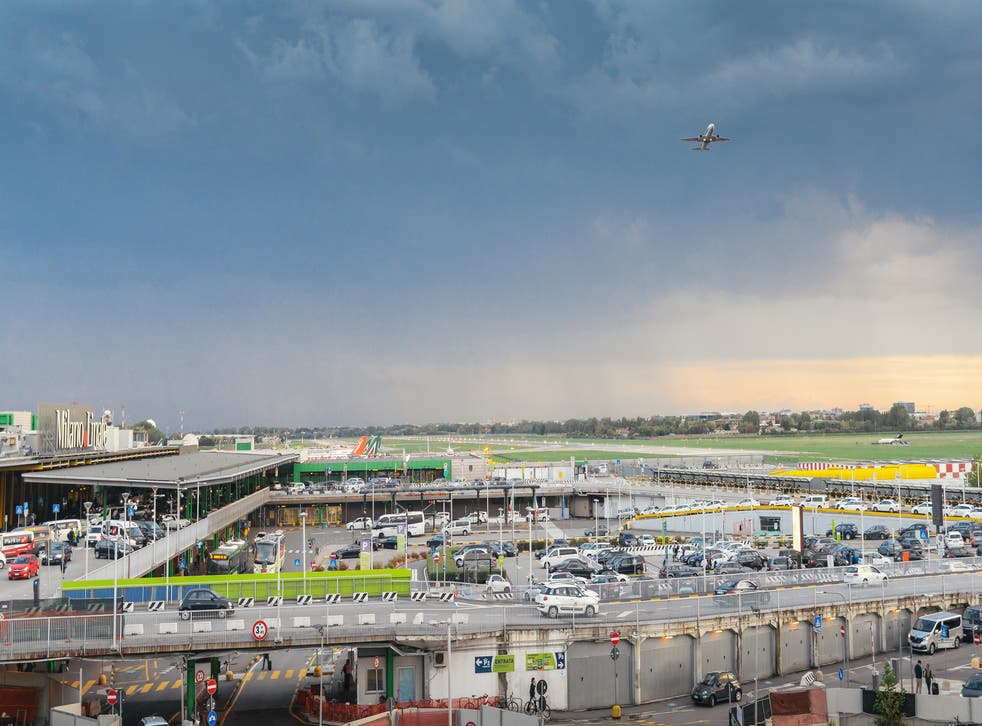 Milan Linate: one of Italy's top airports to close for three months
Alitalia's chronic financial problems could worsen with the closure of one of its key hubs
Simon Calder
Travel Correspondent
Tuesday 09 October 2018 15:55 Comments
Milan's most convenient airport is to close during the summer peak next year for three months, affecting an estimated 2.5 million passengers.
Linate, which is within the city limits and just six miles east of the iconic Duomo, is closing to have its single runway resurfaced.
The closure was reported by the flight operations organisation, Ops Group.
The last flight will take off on 26 July 2019, with the first arrival expected to be on 28 October.
While it is standard practice among smaller Italian airports to close completely for runway work, with flights diverted to nearby alternatives, no previous closure has involved so important a gateway – nor continued for so long.
By far the biggest airline at Linate is Alitalia. The Italian national carrier has chronic financial problems, which are likely to be intensified by the closure of one of its key hubs.
Most flights are thought likely to switch to Milan Malpensa, 30 miles north west of the city. But this airport – second-busiest in Italy after Rome Fiumicino – is already under pressure.
If all the passengers who normally use Linate went to Malpensa instead, it would represent a 45 per cent increase in passenger numbers. The security search area in each terminal might find it hard to cope with a sharp increase in demand.
Linate is the fifth-busiest airport in Italy. Its proximity to the centre makes it the preferred airport among business and leisure travellers. By taxi the centre of Italy's financial hub is as little as 10 minutes away, while city-break weekenders can take advantage of a local bus to the heart of the city; the fare of €1.50 includes onward transportation by bus, tram or Metro.
In contrast, the Malpensa Express costs €13 one way, takes nearly an hour and terminates at Milano Central station – which, despite the name, is some way from the city centre.
British Airways and easyJet operate frequent services to Linate from Heathrow and Gatwick respectively.
A spokesperson for easyJet said: "We are currently working with the airports to move our existing Linate programme across to Malpensa for the period of the closure.
"In the meantime the four routes we operate from Linate are also served by easyJet from Milan Malpensa so customers can choose to book onto those flights."
Milan is served by a third airport, Orio al Serio, which is close to the city of Bergamo. It has overtaken Linate in passenger numbers, but is a dedicated low-cost hub and is unlikely to prove popular with travellers on other airlines.
Turin Airport could potentially benefit from the closure; the city has excellent rail links to Milan and many other Italian cities.
Linate's old and tired terminal will also be refreshed during the closure. The highly constrained airfield footprint means substantial expansion is impossible.
Shortly after the 9/11 attacks, Linate was the location for a tragic accident in which 118 people died when an SAS jet collided with a light aircraft.
Earlier in 2019, Dubai Airport will close one of its two runways for upgrading between 16 April and 30 May.
The work is intended "to boost safety, service and capacity levels".
A significant number of services from the UK to the airport, on British Airways as well as Emirates, will be cancelled during the work.
Register for free to continue reading
Registration is a free and easy way to support our truly independent journalism
By registering, you will also enjoy limited access to Premium articles, exclusive newsletters, commenting, and virtual events with our leading journalists
Already have an account? sign in
Join our new commenting forum
Join thought-provoking conversations, follow other Independent readers and see their replies