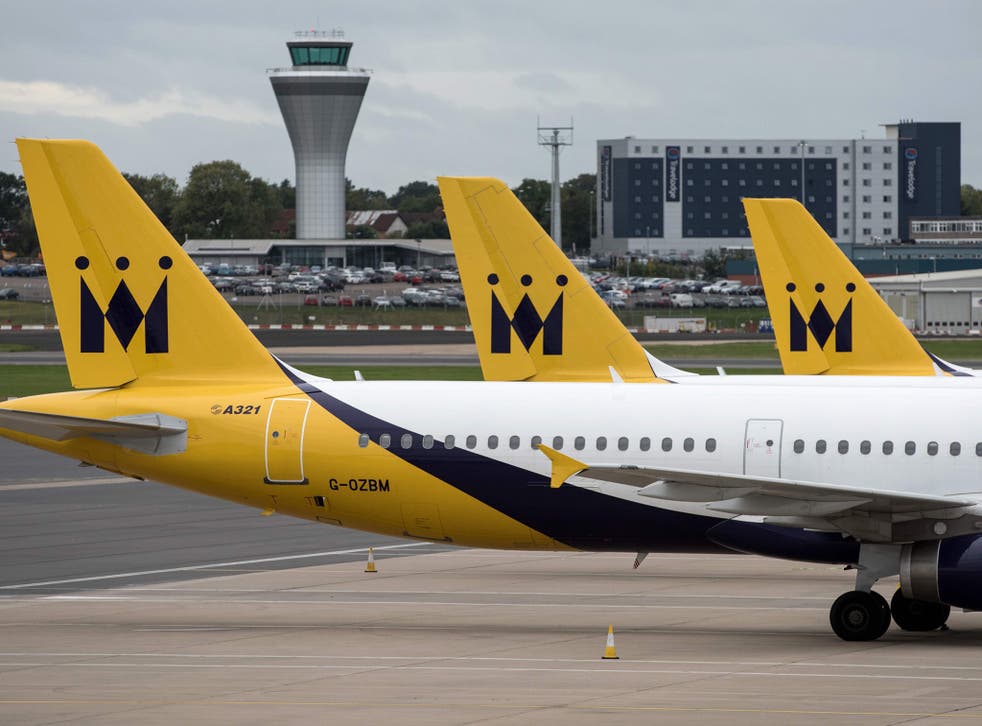 Monarch was a great airline that, through misjudgement and misfortune, ran out of runway
Responding to a surge in demand for flights to the Mediterranean, air fares soared faster than desperate travellers could click on 'buy now'
The end of the traveller's love affair with Monarch happened in the early hours of Monday, during what had been planned as a brief lull in the airline's flights - when every plane was on the ground in Britain.
But at 6am, the engines of the Monarch Airbus due to take 200 passengers from Gatwick to Las Palmas on Gran Canaria stayed silent.
Instead, a "pop-up" airline flew a menagerie of aircraft empty, save for their crew, to dozens of airports from the Canaries to Cyprus.
Travel may be the industry of human happiness, but it can also be cruel. As the weakling of the airline market, Monarch was crushed between the heavyweights, Ryanair and easyJet, with Jet2 adding a few blows for good measure.
The Civil Aviation Authority was aware that the airline was running out of options. A covert operation, as clandestine as social media would allow, deployed aircraft and crews across Europe.
Many of the 12,000 passengers brought home by the biggest ever peacetime repatriation exercise enjoyed the unaccustomed comfort of a Qatar Airways jet, whose crews had been on standby since Wednesday.
Others were looked after by the Canadian carrier, Air Transat, while easyJet added a couple of Airbuses for the tricky business of bringing holidaymakers home from Madeira. The Portuguese island's airport requires special training for pilots, and Monarch's neighbour at Luton stepped in to help.
Ironically, poor weather at Funchal scuppered the rescue flight, and another attempt will be made tomorrow.
A further 98,000 Monarch passengers remain abroad and are due to be brought by the pop-up airline whose HQ is on the third floor of a dowdy office block in Holborn, central London.
Unlike the US, Italy and Germany, there is no room under British law for a soft landing for failing airlines. Chapter 11 Bankruptcy, better known as "the carwash", allows American carriers to keep flying while they restructure. When Air Berlin failed earlier in the summer, Angela Merkel wrote a cheque to allow Germans to complete their holidays in an orderly fashion. And Alitalia, described as "too Italian to fail", keeps defying economic gravity.
But in Britain, as far as ailing airlines are concerned, once it's gone, it's gone – which explains why there was so much grief from West Sussex to West Yorkshire, as holidaymakers arrived to check in at Gatwick, Luton, Birmingham, Manchester and Leeds Bradford, only to be told that their dream trips had been turned into nightmares while they drove to the airport.
As tears mingled with overpriced tea, the algorithms kicked in on rival airline databases: responding to a surge in demand for flights to the Mediterranean, air fares soared faster than desperate travellers could click on "buy now".
Three-quarters of a million people had clicked on the same button earlier in the year, in the fond belief that Monarch would fly them south for some autumn sun or north to the aurora borealis and Santa Claus. Instead, they found themselves becoming unwilling experts in the merits of Section 75 claims over the Chargeback system.
Monarch was a great airline which, through a combination of misjudgement of the opposition over the past two decades and misfortune over the past two years, ran out of runway.
UK news in pictures

Show all 50
But in the most important measure of an airline, Monarch will be remembered as an outstanding success. The pilots of the final arrival at Manchester in the early hours of Monday morning, like their predecessors in a million previous mission, delivered their passengers home perfectly safely.
Join our new commenting forum
Join thought-provoking conversations, follow other Independent readers and see their replies