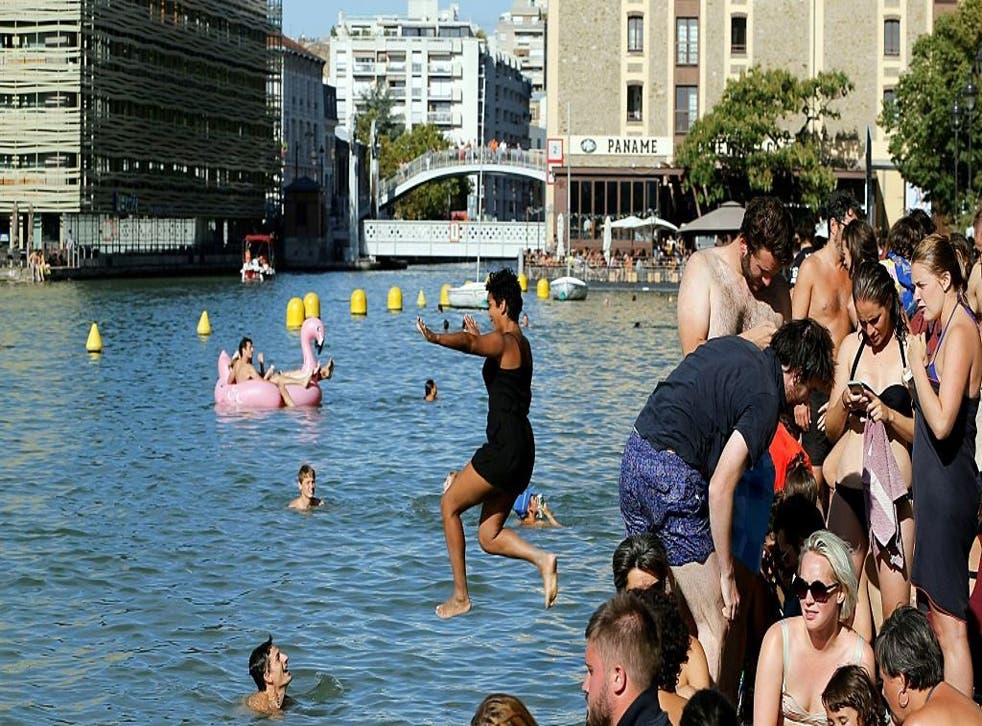 Paris canal is officially clean enough to swim in this summer
Much loved Paris Plages programme gets new water feature
This summer Parisians will be able to cool off in the city's canal after test results confirmed the water is clean enough for swimming.
The city council had already voted in favour of canal swimming last year but the final go ahead hinged on the health tests results.
Paris Mayor Anne Hidalgo tweeted the good news on Sunday with a message that read: "We promised! From this summer for Paris Plages, you will be able to swim in the Bassin de La Villette."
But water lovers will not have to negotiate the canal without assistance. Three swimming pools will be built bankside along the Bassin de la Villette, which links the Canal St Martin and the Canal de l'Ourq in the north east of the city, at a cost of £1.1 million.
Water for the pools will come directly from the canals. The Bassin sits along the south side of the Quai de la Loire in the 19th arrondissement.
The temporary pool structures will be 90 metres in length and 16 metres across with varying depths. The smallest of the three pools will be reserved for children at 40cm deep. A pool for loungers will be up to 120cm deep and the third is reserved for swimmers with a depth of 2 metres.
The Bassin is one of the locations of the Paris Plages summer beach festival, which has been running for 15 years. Paris traditionally sees an August exodus where the combination of uncomfortable heat and tourists means many residents escape the city. In 2002, then mayor Bertrand Delanoë set up the first beach on the Rive Droite, bringing in sand and deckchairs to provide a haven for overheated city-dwellers. The scheme has been a huge hit and last year there was a popular one-off "open day" event where people were allowed to swim in the Bassin, paving the way for the pools.
Paris has been taking proactive steps to clean up its waterways for years. Celia Blauel from the City Council said: "The results show 15 to 20 traces of bacteria per millilitre, while the top limit is 100 per millilitre. We have been taking action for five years and the water is of a high quality."
The city of lights has also been trying to improve all aspects of life around the river. Last autumn City Hall banned cars and motorbikes from the banks of the Seine, renovated pedestrianised areas and created a 10-hectare park known as the Rives de Seine filled with green spaces and sports pitches. Since traffic was banned pollution has reduced by 25 per cent.
The pools are scheduled to open on 15 July and will be accessible until the end of the summer, with the city estimating up to 1,000 visitors a day. They hope to repeat the scheme in 2018 if it is deemed a success.
Join our new commenting forum
Join thought-provoking conversations, follow other Independent readers and see their replies