Charging passengers to sit together on flights could hinder safe evacuations, new report finds
Passengers stopping to collect personal baggage is also a hazard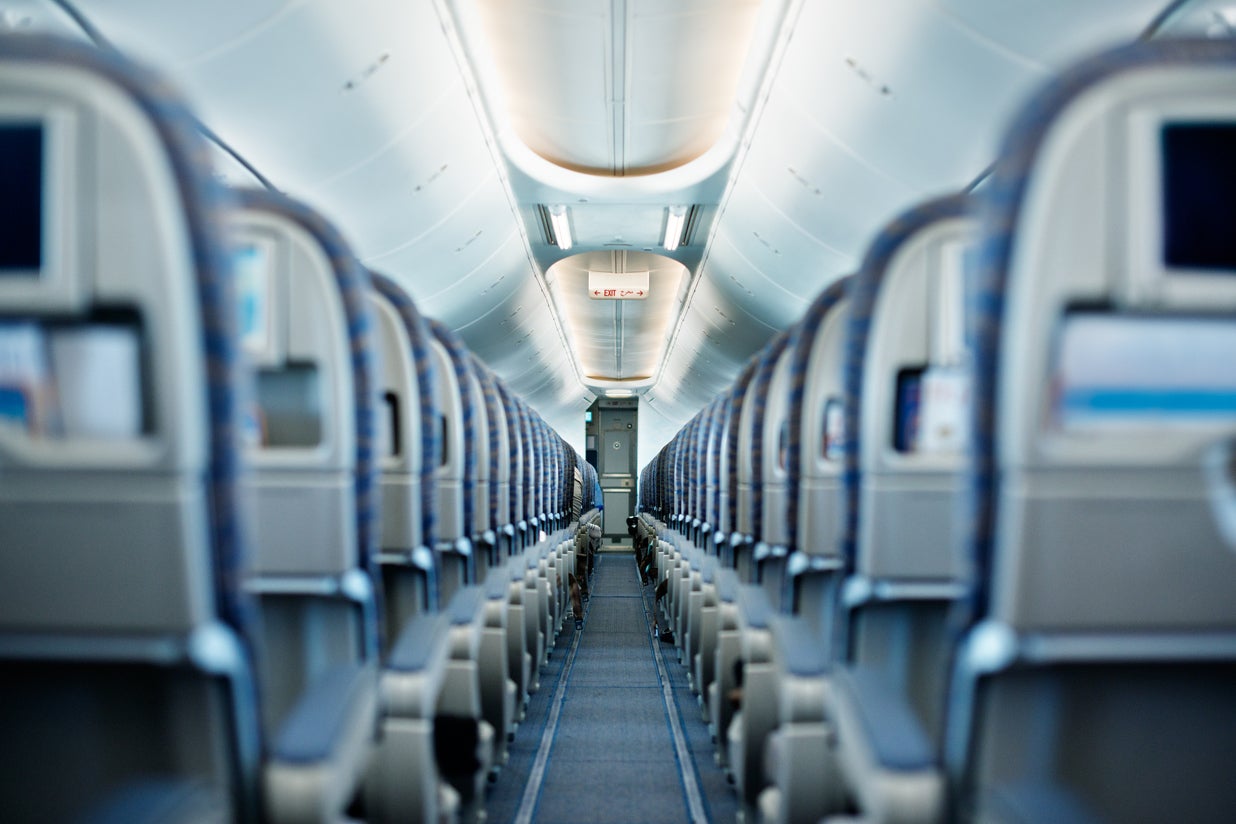 Charging passengers to sit together could hinder safe and rapid evacuations, according to a new report produced by the Royal Aeronautical Society Flight Operations Group (FOG).
The report, entitled Emergency Evacuation of Commercial Passenger Aeroplanes, emphasises the importance of family members being seated together in an emergency.
It lists "Passenger seat allocation" as one its 17 recommendations to improve aircraft evacuations: "Operators should not charge for family members to sit together.
"This is especially important when adults and their children need to be seated near to each other if an emergency situation occurs, such an evacuation, decompression or air turbulence, when the assistance and supervision of an adult is likely to be of paramount importance."
The report goes on to say: "The UK Civil Aviation Authority decided that the seating of family groups should be such that family members are not seated remotely from each other, since group members who are separated might seek each other out in an emergency evacuation, which might have a serious impact on passenger flow to emergency exits.
"Children accompanied by adult(s) should ideally be seated in the same seat row as the adult. In twin-aisle aeroplanes, children and accompanying adults should not be separated by more than one aisle. When this is not possible, then children should not be seated more than one seat row forward or aft from accompanying adults."
Airlines such as Ryanair have come under fire in the past for randomly assigning groups of travellers seats far apart if they choose not to pay to reserve their seats.
"All customers can choose to purchase a reserved seat or take a free randomly allocated seat while our family seating policy requires families (with children under 12) to sit together, with one adult taking a reserved seat for just £4, and the children given free of charge reserved seats," a Ryanair spokesperson told The Independent.
"Like all EU airlines, we comply fully with all EU safety regulations as demonstrated by our 33-year industry leading safety record."
In the event of an emergency, passenger safety may also be compromised by travellers who are seated apart trying to reach each other from opposite ends of the cabin.
Air Commodore (Rtd) Dai Whittingham, a member of the Flight Operations Group who contributed to the paper, told The Independent that regulators were looking at this issue.
"Normal human behaviour means you will look to your loved ones," he said. "Clearly, where there are minors involved then they need to be looked after.
"The main issue is passenger behaviour. Over the years, there have been a number of initiatives and improvements in cabin design, changes to furnishings so they don't give off toxic fumes and so on and changes to processes to try and speed up evacuations.
"The larger issue is the number of people who stop to remove cabin bags – time can be very short between a cabin being survivable and non-survivable.
"They slow themselves down, they slow other people, they are hazards; they risk puncturing the slides and hitting people with bags."
Another safety concern not mentioned in the report is mobile phones: "We are also now seeing people responding to life-threatening scenarios by whipping out their phones and filming it," said Whittingham.
Other recommendations include ensuring that there are sufficient, easily identifiable cabin crew on board and that cabin baggage is placed only in areas designed to prevent movement, such as overhead bins.
The report notes that in previous catastrophic evacuation situations, "passengers seemed to be more concerned with their personnel (sic) possessions rather than their own safety or the safety of fellow passengers." One recommendation was the introduction of remote locking of overhead bins for taxi, take-off, landing and in emergency situations.
Join our commenting forum
Join thought-provoking conversations, follow other Independent readers and see their replies