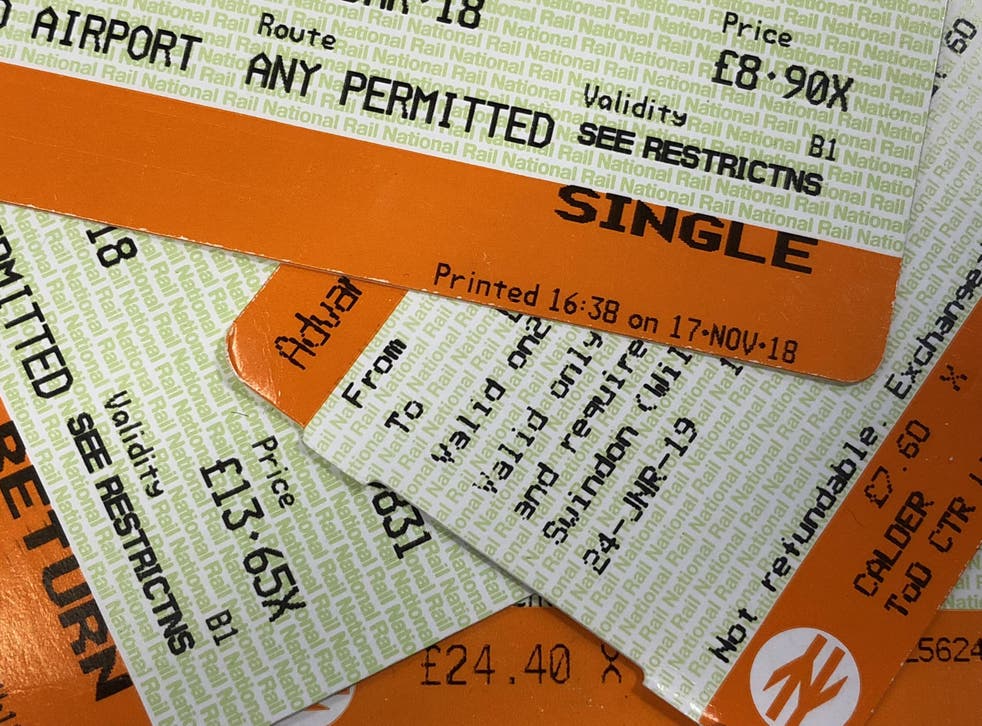 Rail fares rise by 37% in a decade
'Paying more to travel is never welcomed, especially by people who have suffered delays and disruption,' says the Rail Delivery Group
Rail fares have risen by 37 per cent in a decade, The Independent has calculated – outstripping the Consumer Price Index by 9 per cent, and roughly twice as fast as the increase in average wages over the same spell.
The Rail Delivery Group has revealed the annual percentage increase in train fares from 2010 to 2019. Each year the vast majority of rail fares rise at the beginning of January. The price hike is currently capped at the Retail Price Index as it stood in the previous July.
The decade began with an increase of just 1.1 per cent, but in the first full year of the Coalition government – 2011 – fares rose by 6.2 per cent. The following year, 2012 rail prices increased by a further 5.9 per cent.
Between 2013 and 2016, prices increased at a progressively slower rate: 3.9, 2.8, 2.2 and 1.1 per cent.
But in 2017, fares rose by 2.3 per cent, followed by 3.4 per cent at the start of this year.
Rail passengers will pay an average of 3.1 per cent more from 2 January 2019.
While the average annual rail fare increase has been 3.2 per cent, the effect of compounding means that the overall rise since 2010 is 37 per cent.
The RDG acknowledges: "Paying more to travel is never welcomed, especially by people who have suffered delays and disruption."
The RMT union's general secretary, Mick Cash, said: "The only solution to Britain's rail fare rip-off is a publicly owned railway run solely in the public interest free from the greed of the private train companies."
Join our new commenting forum
Join thought-provoking conversations, follow other Independent readers and see their replies