Rome bans tourists from going topless, eating 'messy' food and leaving love padlocks
Visitors face fines or bans from attractions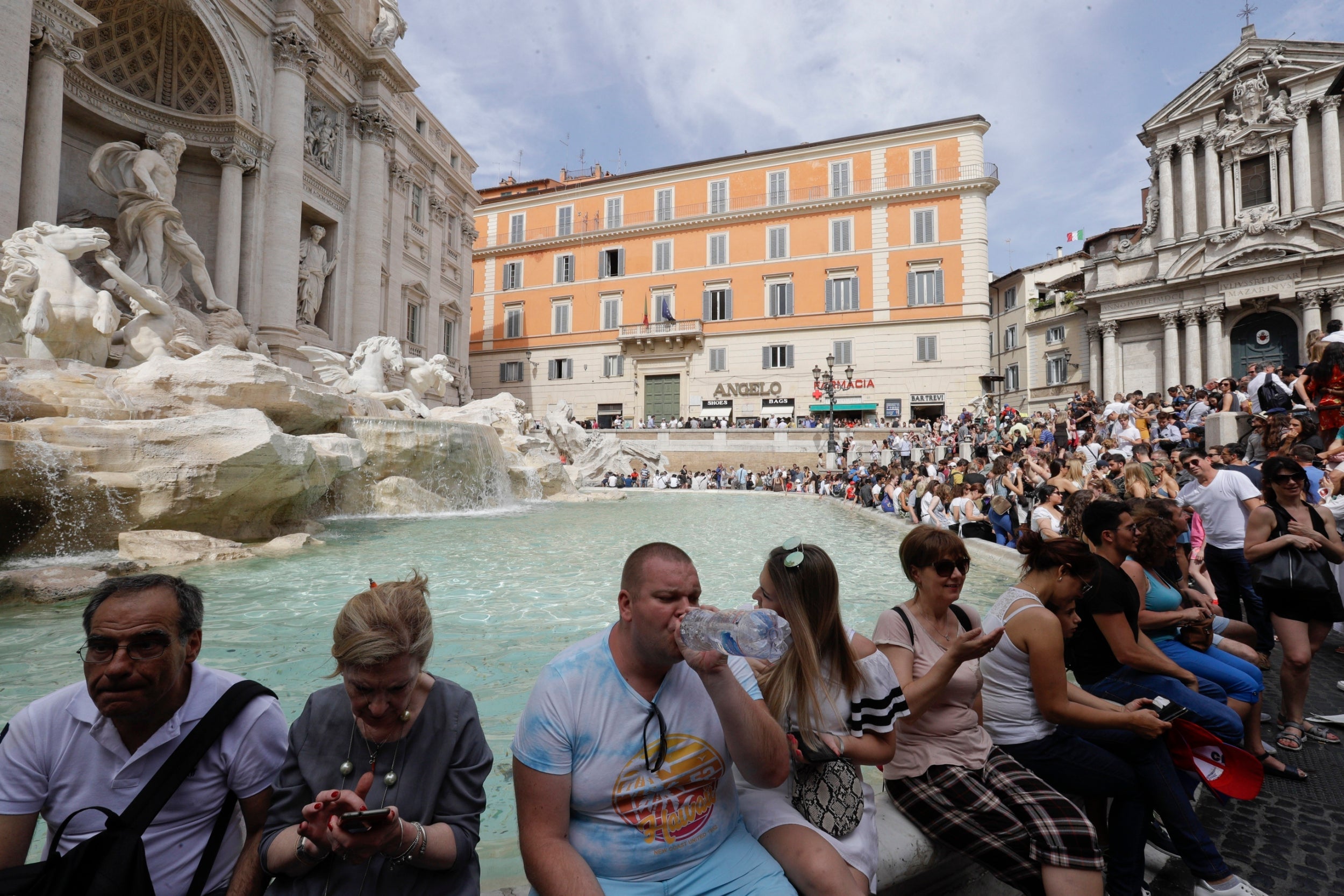 Rome is cracking down on bad tourist behaviour, with a slew of new rules that cover everything from public snacking to drinking from water fountains.
The Italian capital has outlawed men going topless in public and the practice of attaching "love padlocks" to bridges, both of which carry a fine if contravened.
Eating messy foods around popular tourist attractions such as the Trevi Fountain is also a no-no according to the new regulations, as is touching your lips against the spout when drinking from Roman public water fountains.
The city council has updated and expanded its list of regulations, some of which date from 1947, to create a new package of rules.
Ticket touts selling "skip the line" tickets at some of the Eternal City's biggest attractions, such as the Vatican Museums and Colosseum, are prohibited, as are those who dress up as Roman centurions around tourist hotspots and charge money for photos.
When Liverpool went to Rome in 1984
Show all 41
Rome authorities have also threatened "severe fines" for those caught wading or swimming in the city's fountains.
Even bouncing wheeled suitcases or pushchairs up the Spanish Steps is off limits.
Some offences may just attract a slap on the wrist from police patrolling attractions, while others will incur a fine or a ban from the area where the offence took place.
Virginia Raggi, the mayor of Rome, told The Telegraph: "Rome is, and always will be, welcoming, but that does not mean tolerating bad behaviour and damage being done to our city."
She said she would be writing to foreign embassies, asking them to make citizens aware of the new rules when visiting the city.
"Old regulations have been updated to adapt to the needs of a modern society," added Marco Cardilli, deputy chief of staff and security delegate at Rome's council.
The city's new rules follow Venice's move to deal with its overwhelming popularity as a tourist destination by introducing a long list of measures over the last few years.
Venice's #EnjoyRespectVenezia campaign, which launched in the summer of 2017, dictates that tourists are welcome – but only if they play by the rules.
Support free-thinking journalism and attend Independent events
Visitors are instructed not to swim in canals, make picnic stops out of public areas, pause too long on bridges, drop litter, ride or wheel bikes, stand or lie on benches, busk or make art without a permit, attach "love locks" to monuments and bridges, climb on trees, buildings and monuments, get changed in public, feed birds or sightsee topless or in swimwear. Making too much noise, whether at night or during siesta time (1-3pm), is also forbidden.
The consequence of flouting the rules is a hefty fine of up to €450.
Join our commenting forum
Join thought-provoking conversations, follow other Independent readers and see their replies