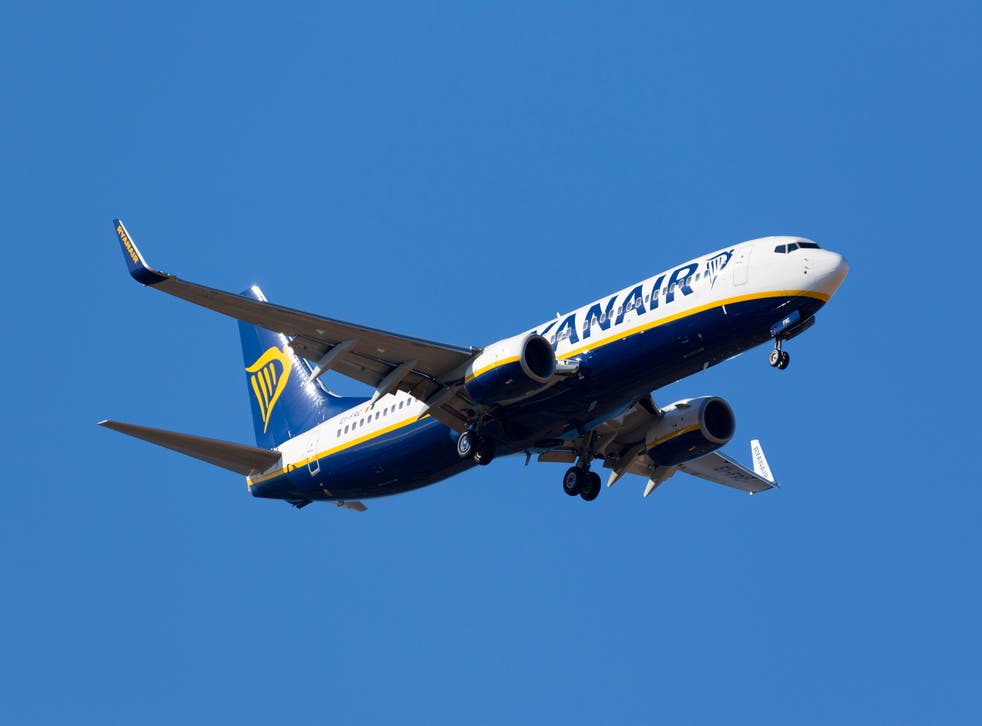 Ryanair cancellations: The truth behind why 2,000 flights are due to be scrapped
Rumours are flying on social media, but this is the real reason for all those Ryanair flight cancellations
Simon Calder
Travel Correspondent
Tuesday 19 September 2017 09:48 Comments
As passengers seethed about Ryanair's industrial-scale cancellations, and social media sizzled with rumours about the airline's staffing and financial health, getting answers from Europe's biggest airline has proved unusually difficult. But the picture emerging from a combination of leaked documents, insider accounts and aviation regulations suggests that the airline's admission "we messed up in the planning of pilot holidays" is an understatement of the problem.
At the root of Europe's worst-ever case of staff shortage are two factors: annual holidays and Flight Time Limitations (FTLs).
Short-haul aviation in Europe has very heavily pronounced peaks and troughs. Demand between Easter and the beginning of September is much stronger than the rest of the year – and this is also when airlines such as Ryanair make the vast majority of their profits.
Accordingly, airlines encourage pilots to take the bulk of their leave in a single, month-long block between September and March. The remainder comprises "ad hoc" days which can be taken as and when the schedule – and the crew manager – permits.
Pilots' holiday allocation has always been a tricky issue, because the demand for flying is at a peak between Easter and the end of August, meaning that they are required to take the bulk of it between September and March – with the added complication of FTLs.
The FTLs prescribe the maximum hours pilots can work: 100 hours in any 28 days, 900 hours in a calendar year or 1,000 hours in any rolling 12-month period. Crew managers are responsible for planning rosters to ensure that pilots keep within these bounds. However, for Ryanair the goalposts have moved somewhat.
The airline has always had an April to March calendar for the calculation of pilots' hours and leave. But last year the Irish Aviation Authority told the airline that, by the end of 2017, it must fall into line with the rules adopted by European regulators and use a calendar year. And that has caused massive complications.
Ryanair's Michael O'Leary tells Theresa May to start delivering on Brexit
The Independent has seen a letter sent to pilots last Wednesday by Ryanair's chief operations officer, Michael Hickey. He indicates that the airline has a "healthy overall crewing ratio", and indeed says that there was actually a surplus of pilots in the peak months of July and August.
The airline must now be wishing it had sent some of them away on holiday. Instead, Mr Hickey is asking pilots to sell back their annual leave. But this has two problems: it may not be legally possible for some of them to work any longer; and there is anger among pilots at the way Ryanair has chosen to implement the change, with far less time off in summer.
A combination of the pilots' understandable wish to use their holiday rather than lose it; the unbreakable rules on Flight Time Limitations; and an ambitious schedule mean that all the holidays are now bunched into the next six weeks, and Ryanair simply does not have enough staff to operate all the planned 2,200 flights a day.
Whenever any airline runs into difficulties, there is always a surge of rumours about financial or operational problems – often both. Ryanair is so ferociously profitable and cash-rich that it can easily afford to lose up to £100m as a result of botched rostering. So instead the rumours centre on pilots (100? 300? 500?) moving in their droves to Norwegian and/or Jet2.
Ryanair's Michael O'Leary tells customers who don't pay for reserved seat to stop whingeing
Both airlines are certainly expanding, and some flight crew have certainly moved on from Ryanair – which, by many young men and women, is seen as a good entry-level opportunity to build flying hours but not a long-term career.
Yet with the winter season just a few weeks away, it would not make sense for large-scale poaching to be happening – most other airlines will shortly be looking around the crew room and wondering why they are paying so many pilots.
Come spring, though, it is possible that rumours could begin to crystallise into reality.
Register for free to continue reading
Registration is a free and easy way to support our truly independent journalism
By registering, you will also enjoy limited access to Premium articles, exclusive newsletters, commenting, and virtual events with our leading journalists
Already have an account? sign in
Join our new commenting forum
Join thought-provoking conversations, follow other Independent readers and see their replies