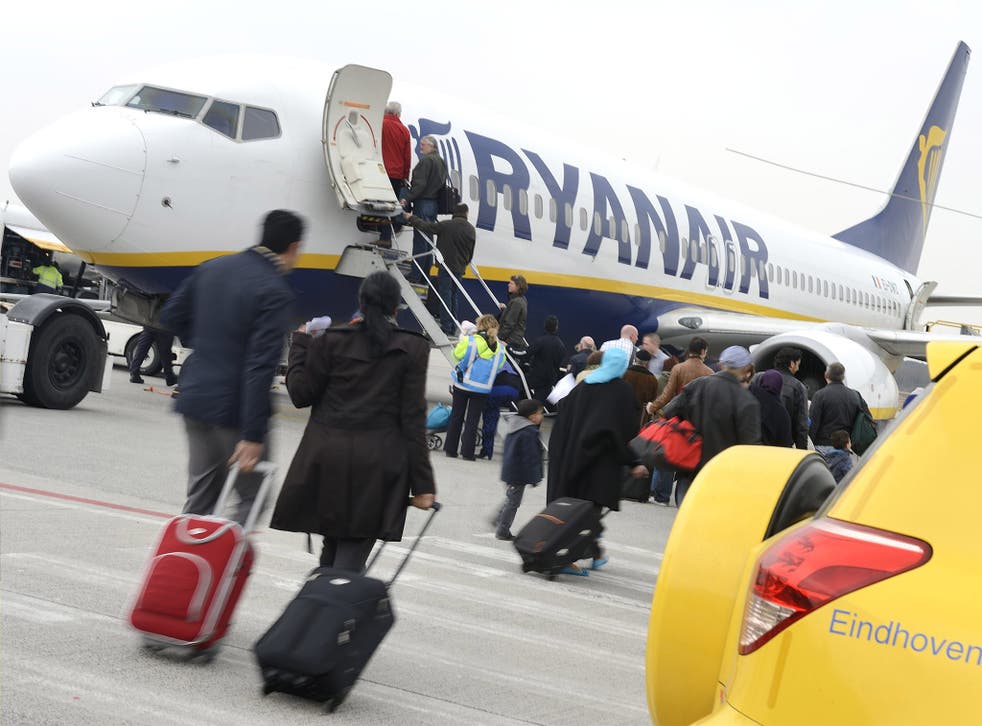 Ryanair has turned on the 'charm offensive' but can we learn to love the cut-price carrier again?
Four recent travellers give their verdicts on the carrier's improved customer service
I flew Ryanair for the first time in five years this May. It made a huge difference that you now have assigned seating rather than the mad rush for the best seat available, although there aren't really any good seats on such aircraft. Both flights to and from Turin this year were on time and perfectly pleasant.
That made a change from a few years back when my plane was delayed once we were on the aircraft and the air stewards decided to pass the time by playing a bizarre game called "Pass the loo roll", which involved unfurling the roll and then passing it to the passenger behind you. The quickest aisle was the winner. There were no winners in my mind.
By Kieran Moodley
As an Irishwoman I feel I should be a bit more patriotic about Ryanair – after all, it did facilitate quite a few cheapo holidays in my younger, more penniless days. But I quickly grew sick to the back teeth of the claxons, the rude staff, the unrelenting stance on carry-on and the scratchcards. Those damn scratchcards. I don't want to gamble at 35,000 feet. I. Just. Want. To. Read. My. Book.
I threw in the towel after enduring an extremely delayed flight on which the flight attendant got a fit of the giggles during the safety announcements, which went on so long that they had to cut short the in-flight service, refusing to sell us water, despite the fact that we had been sitting on the tarmac for hours before take-off. By the time we arrived, the tiny, remote airport was closed and we were left standing out on the runway, parched.
However, being a forgiving soul (not to mention a stingy one), I found myself back on Ryanair recently. And I found it... well, pleasant.
The flight attendant, instead of simply snatching my ticket at the door, greeted me warmly. Staff cheerily helped us lift our overstuffed bags into the overhead lockers. And for the entire flight... blessed silence. Not even a klaxon despite arriving bang on time. I'm getting all patriotic just thinking about it.
By Siobhan Norton
I flew Ryanair to Stockholm last month and didn't notice a huge difference in customer service. The website might finally look less 1999 but the opt-out pages asking if you want to book 10 types of insurance and a hatchback made of solid gold with your flight remain.
That said, I've always found the actual flight fairly punctual, efficient and reliable, which is all you're really looking for from a short flight.
Of course, it would be nice if they did something about the cramped conditions in the oppressively yellow cabin and I wasn't a big fan of having to stare at an advert for French fries in the headrest in front for the duration of the flight either. A friend of mine obviously felt the same way – he opted to get an all-night boat to Ireland because he was so put off by his last Ryanair flight.
By Christopher Hooton
The most memorable thing about my Ryanair flight to Dublin in May was that it was smooth and unmemorable, apart from the heraldic trumpeting to announce another safe touchdown with the Celtic carrier – a bit alarming if you're a nervous flyer.
I normally loathe the cattle-truck nature of budget flights – the free-for-all for seats, the duty free-clad masses and all their stuff, the leg room for an average 10-year-old and the shiny, worn seats. But my 6.30am flight from Luton was a pleasure, with courteous staff tending to passenger needs and no hard sells over the Tannoy filling your head space. There was a shopping cart, but that soft toy leprechaun was not high on my wish list at dawn. I just wanted to be left alone – and they obliged, smilingly. Oh, and it cost 45 quid return – what's not to like?
By Mike North
Join our new commenting forum
Join thought-provoking conversations, follow other Independent readers and see their replies