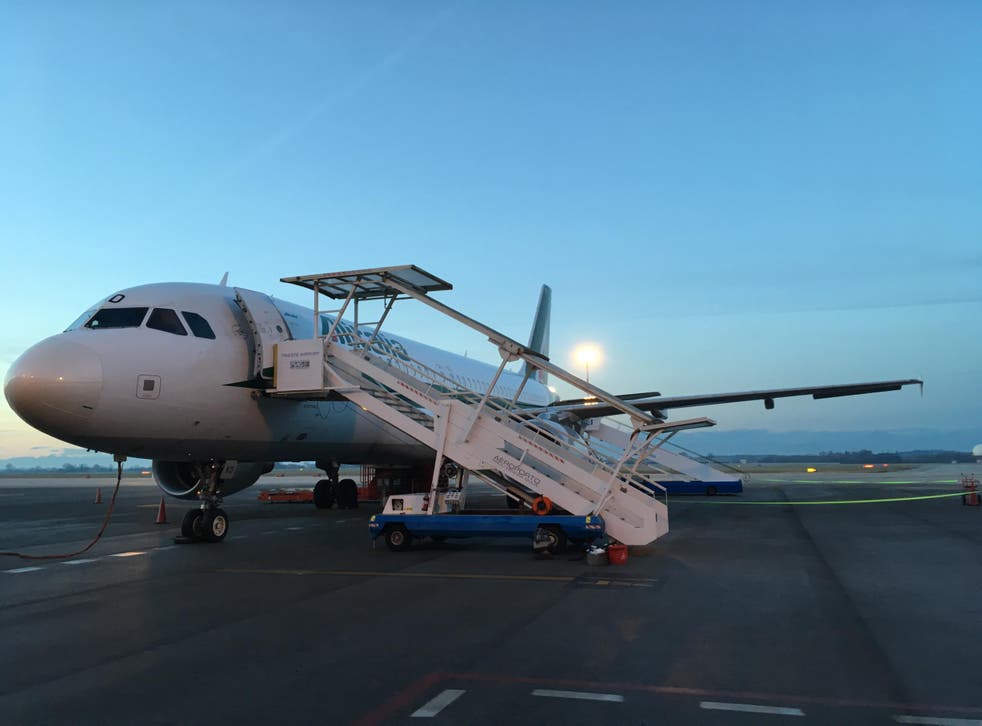 With Monarch finished and Ryanair in tatters, should travellers have any faith in airlines?
An exhibition in an aviation museum in Bodo, northern Norway, has the reassuring title "What doesn't go wrong, and why". It explains how planes get aloft and stay airborne, and the multiple systems that keep commercial aviation so astonishingly safe.
In 2017, thanks to aviation professionals' obsession with safety, European passengers can take safety for granted. But though we can stop worrying about actual crashes, in these troubled times the traveller has many are plenty of non-terminal disasters to fret about.
This weekend, Britain has one fewer airlines than it did last weekend. In the early hours of Monday morning, Monarch was deleted from departure screens at airports across the nation.
A toxic cocktail of terrorism-related route closures to Sharm el Sheikh and Tunisia, plus savage cost increases caused by the plummeting pound, left Monarch facing annual losses of £100m. Rather than subsidise each passenger flown by £16, the airine's backers threw in the towel late on Saturday night.
While Monarch's bosses knew they were going out of business, the staff did not; the aim was to keep flying for another day while the Civil Aviation Authority (CAA) got its shadow airline in position to fly back holidaymakers at taxpayers' expense. But one big clue on Sunday morning indicated this was an airline with no future: Monarch fares quadrupled overnight in a bid to deter people from buying tickets.
"CAAir" will keep flying Monarch repatriation flights for another week, spending £545 for each passenger brought home. But 2,000 Monarch staff and 750,000 passengers are seeking solutions to, respectively, their employment and holiday needs.
One obvious answer: Ryanair, by far the biggest budget airline in Europe. But pilots and cabin crew may be deterred from applying for jobs with a carrier whose employee relations look distinctly fragile.
Three weeks ago, tens of thousands of Ryanair passengers found their flights had been abruptly cancelled due to staff shortage. One the following days, it emerged that the airline had a serious shortfall in the number of available pilots.
Initially a technical change in the calendar for calculating flight time limitations was blamed, but it quickly became clear that problems ran much deeper.
In a bonfire of the boarding passes, 2,000 flights were axed up to the end of the summer schedules on 28 October, quickly followed by a further 18,000 – including high-frequency links from Stansted to Edinburgh and Glasgow, and between Gatwick and Belfast International.
Ryanair's chief executive, Michael O'Leary, said sorry, but then wrongly asserted that the airline was not liable for replacement flights on other airlines. As he was scolded by the CAA for misleading cancelled passengers about their legal rights, the airline's boss was also having to firefight the most extreme staff shortage in airline history.
Some said pilots were leaving Ryanair en masse for airlines such as Norwegian, where they could enjoy better conditions and more respect.
The response was sent out on Thursday evening, in the form of a three-page letter to flight crew – with a classic Ryanair mix of carrot and stick. Captains can earn "a 12-month loyalty/productivity bonus of up to €12,000", with half as much for first officers, so long as they reach "reasonable and achievable performance or targets". Then, with the ink barely dry on the P45s of Monarch staff, Mr O'Leary pointed out: "We are a very secure employer – in a very insecure industry.
"If you have, or are considering, joining one of these less financially secure or Brexit-challenged airlines, I urge you to stay with Ryanair for a brighter future for you and you family."
Airlines are like prime ministers: in order to succeed, they must command the confidence of the people that they will deliver. And the turmoil of 2017 is doing aviation no favours.
Monarch has followed Air Berlin into administration, while Alitalia is on financial life support. And even if your airline is, like Ryanair, in the rudest of health, all manner of problems can keep you grounded.
"French strike planned Monday 17Z to Wed 04Z," tweeted Eurocontrol on Friday afternoon. Translated, that means air-traffic controllers who look after the busiest skies in Europe will be stopping work from 6pm on Monday to 5am on Wednesday.
"Expecting a significant impact with potentially a 30 per cent reduction in flights at many airports."
Tens of thousands of travellers are likely to be affected, including some of the delegates flying to the Azores for the Abta convention. Those who make it to Ponta Delgada will take stock of the awful autumn, and gaze into an uncertain future. By April next year, airlines will be selling tickets for post-Brexit flights that, in the absence of an aviation agreement, will never take off.
Travel is an industry devoted to human happiness, which requires customers to invest hard-earned cash upfront to buy into a dream. In a week of holiday nightmares, you might imagine that bookings would dry up.
In fact, Ryanair is still selling the 250 seats per minute that its business model requires. Its big rival, easyJet is planning to "build and strengthen its network" over the next year. And British airline passengers will continue to enjoy the widest horizons and keenest value of any nation on earth.
Over the past few weeks, much has gone wrong for hundreds of thousands of passengers. But for the vast majority, aviation continues to go just right.
Register for free to continue reading
Registration is a free and easy way to support our truly independent journalism
By registering, you will also enjoy limited access to Premium articles, exclusive newsletters, commenting, and virtual events with our leading journalists
Already have an account? sign in
Join our new commenting forum
Join thought-provoking conversations, follow other Independent readers and see their replies