Scandinavian Airlines puts electronic chip in employee's hand to test biometric boarding pass idea
CEO Rickard Gustafson reveals the cutting edge tech being tested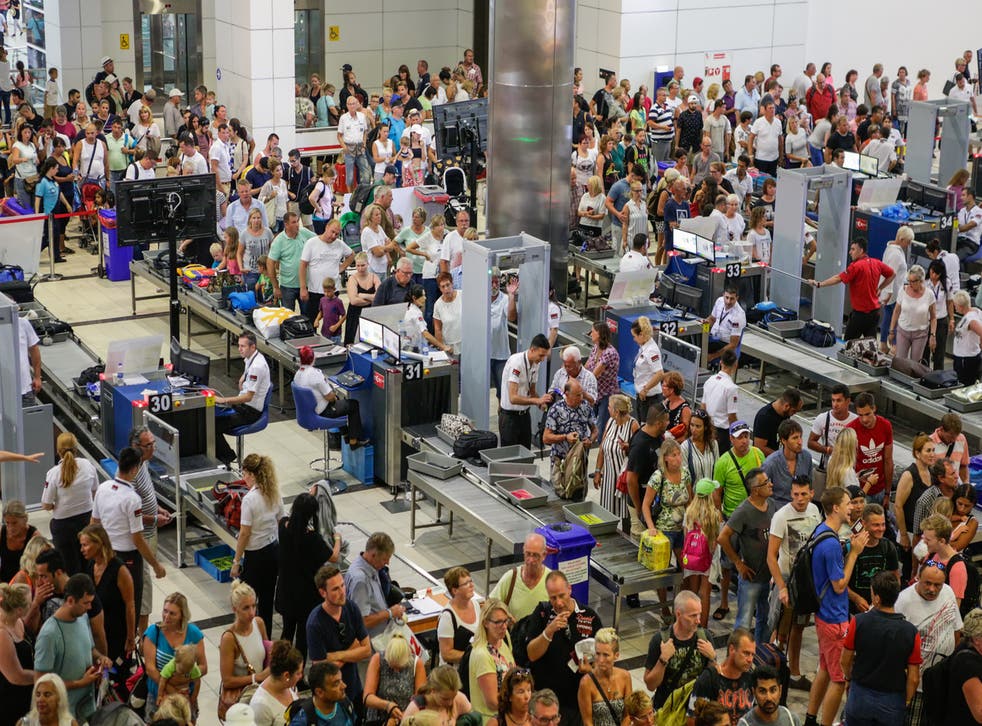 An airline CEO has shared some of the ideas being tested that could transform the future of air travel.
Rickard Gustafson, head honcho at Swedish airline Scandinavian Airlines (SAS), revealed that one member of staff has a chip implanted into their hand as part of SAS Lab – an innovation centre that aims to come up with ways of disrupting the air travel industry in the next three to five years.
"We need to spark innovation in our business," he told Skift in an interview. "We need to find ways to use new technology in a new, innovative way. So we said, 'Let's put a few people and give them a task to play around with technology and come up with wild ideas about how we can use technology in a smarter way to simplify the travel chain.'
"They have come up with a number of fun ideas. Some will never be commercially viable, but at least it creates another way of thinking."
One of these resulted in an employee having the chip implanted. Gustafson said: "You can board by reaching out your hand, and you can enter into our lounge by reaching out your hand.
"I don't think that a lot of customers will let us implement a chip in their hands, but we're playing around with technology. And out of that, there will come one or two good ideas that then could be commercially viable."
In addition to the chip, SAS is experimenting with other new technology, such as Bluetooth bags tags.
"When you check in on our app, the tag is populated with information," says Gustafson. "There's kind of a liquid screen on a bag tag. It's reusable, so when you check-in, you already have populated your tags. When you get through the airport, you go to the self-service bag drop, you scan it and you put it on the belt. Then when you go back home again and you check in on the app, you have an automatically repopulated bag tag, and you're all set to go.
"That could also be something that you will see in the market."
The CEO also mooted the idea of using self-drive technology on the airline's trucks and other vehicles.
Sweden seems to be at the forefront of biometric chip technology. Swedish train company SJ recently announced it was offering passengers the option of using a biometric chip instead of a paper ticket.
The tiny chip has the same technology as Oyster cards and contactless bank cards – NFC (Near Field Communication) – to enable conductors to scan passengers' hands.
The scheme is only applicable to those who already have the biometric implant – SJ is not offering to chip people. Around 2,000 Swedes have had the surgical implant to date, most of them employed in the tech industry.
Register for free to continue reading
Registration is a free and easy way to support our truly independent journalism
By registering, you will also enjoy limited access to Premium articles, exclusive newsletters, commenting, and virtual events with our leading journalists
Already have an account? sign in
Register for free to continue reading
Registration is a free and easy way to support our truly independent journalism
By registering, you will also enjoy limited access to Premium articles, exclusive newsletters, commenting, and virtual events with our leading journalists
Already have an account? sign in
Join our new commenting forum
Join thought-provoking conversations, follow other Independent readers and see their replies