Swedish commuters can use futuristic hand implant microchip as train tickets
The future is here – a Swedish rail company is trialling letting passengers use biometric chips as tickets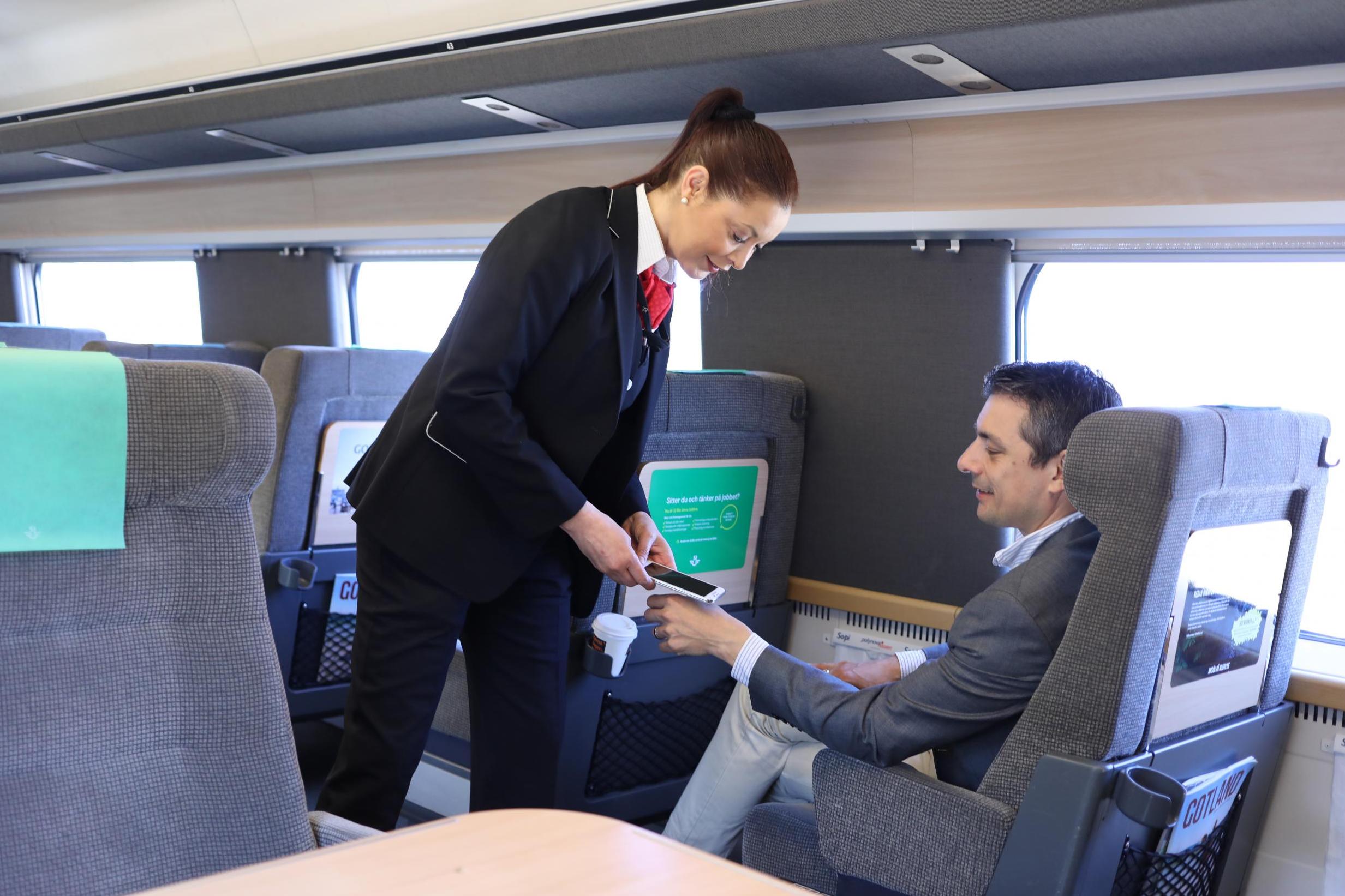 Gone are the days when an e-ticket was seen as cutting edge – one Swedish rail company is offering passengers the option of using a biometric chip implanted into their hand in lieu of a paper train ticket.
SJ is the first travel company in the world to let people use this innovative method that seems straight out of a sci-fi film.
The tiny chip has the same technology as Oyster cards and contactless bank cards – NFC (Near Field Communication) – to enable conductors to scan passengers' hands.
Before you pack your bags for Sweden, the scheme is only applicable to those who already have the biometric implant – SJ is not offering to chip people. Around 2,000 Swedes have had the surgical implant to date, most of them employed in the tech industry.
State-owned operator SJ has said it expects about 200 people to take up the microchip method, but users must be signed up as a loyalty programme member to access the service. Customers buy tickets in the normal way by logging onto the website or mobile app, and their membership number, which is the reference code for the ticket, is linked to their chip.
There are still kinks to be ironed out with the scheme, which began in earnest last week. Some passengers' LinkedIn profiles were appearing instead of their train tickets when conductors scanned their biometric chip, while a number of train crew haven't got the new SJ app which facilitates the scanning of biometric chips yet. "It's just a matter of days before everyone has it," says a spokesperson for SJ.
Reaction to the idea has been largely positive they said, although some security issues have been raised.
"Of course there's mixed reactions," says SJ's spokesperson. "Some people are concerned with the privacy issue and that's something we take really seriously. We came up with using the membership number which doesn't tell anyone anything – a third party couldn't make anything of it even if they got hold of it.
"Some people are confused and think they can be tracked via microchip – but it that's something they're worried about, they should be more concerned by their mobile phone and credit card use. You can already be tracked in many different ways other than a microchip."
According to SJ, it launched the offering in response to demand from its customers. It's slightly quicker to scan a microchip than a travel card, saving train crew a bit of time, but the main benefit is that it puts the train company at the centre of the digital revolution.
SJ's spokesperson says: "As north Europe's largest train operator and one of the top 10 digital companies in Sweden, we are at the forefront of digital developments.
"This is an interesting project that gives us ideas of how to enhance the digital customer experience even further."
SJ isn't the only Swedish company to take advantage of the biometric chip trend. One company, Epicenter, gives employees the option of having a chip implanted in order to access the offices, while a chain of Swedish gyms lets clients use their chip as a membership card.
So is this the future of how we travel and pay for things?
"It's very hard to say because the speed of digitalisation is so fast, anything can be obsolete in less than 12 months," says SJ's spokesperson. "There might be a whole new generation of microchips that are smarter and better. Already Finnair are using face recognition at check-in, so that could be the next big thing when it comes to boarding planes and trains."
Join our commenting forum
Join thought-provoking conversations, follow other Independent readers and see their replies