Travel traffic light system explained
Simon Calder's expert travel advice for 30 of your most urgent holiday queries
The Independent's travel expert gives advice on travel this summer to France and beyond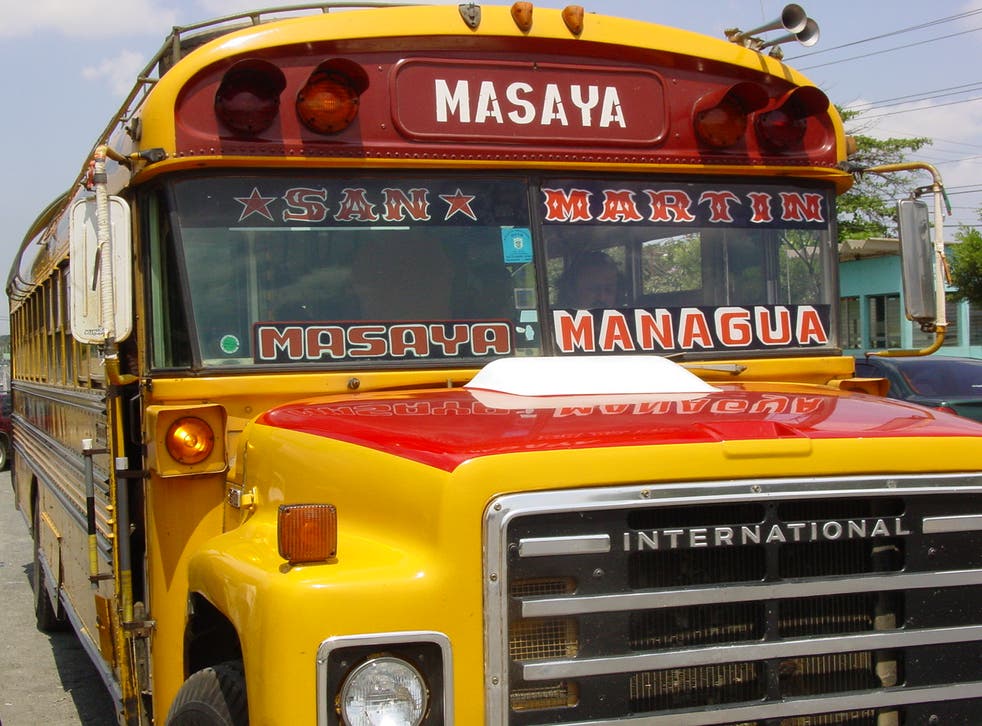 "Rest & trace": the travel correspondent of The Independent is normally to be found practising his own patent method of Covid control from a socially distanced hammock on the French Indian Ocean island of Réunion, nursing a Rhum Charrette.
But he took an hour out of his ceaseless monitoring of the Beta variant to answer your questions on travel in the time of coronavirus.
French connections
Q: When do you think France will be off the amber plus status so we don't have to quarantine in the UK?
Milly W
A: It is difficult to see any coherent explanation for France to continue to be punished beyond the next round of traffic light changes on 4 or 5 August.
Doing the media rounds on Friday morning, the transport secretary, Grant Shapps, was keen to pin the blame for this lamentable decision on the prime minister and the health secretary.
In addition, the Joint Biosecurity Centre – whose data was behind the decision – has been ticked off by the Office for National Statistics for failing to provide the numbers.
I daresay a new "data set" will allow France to be returned to the ordinary amber list next week. Meanwhile, you can launder your French status by going to the Indian Ocean island of Réunion – the apparent source of the ban, yet on the amber list.
Q: Is driving through France via Belgium (from Germany) still considered as being in France?
SSD
A: Yes. It wasn't last year (for people who drove through without interaction) but it definitely is this year. You will be "contaminated" by France's amber plus rating even if you drive straight through the Eurotunnel with the windows up. The only exception is Eurostar nonstop from Amsterdam, Rotterdam and Brussels.
Q: My partner (double vaccinated) has just returned from France and is currently quarantined. Is this likely to change soon? And if they change the amber plus status of France, can she stop quarantine as well?
The Smithy
A: No, sadly once you have started you must continue. I am investigating whether, if a side trip is made (eg to Ireland), the French quarantine can be neutralised. Still waiting to hear from government.
Q: I'm hoping to come over to London from Paris the week of August 23rd. What are the chances of France being on the Amber list and do you think testing will still be necessary ? I am fully vaccinated but only with one jab since I had Covid back in April.
Elizabeth N
A: You really need to get a second jab in order to avail of the exemption for amber list travellers to avoid quarantine. France will certainly be on the amber list in late August, but I do not expect it to be on the amber plus list.
Q: Do what do you attribute this nonsensical singling out of France amongst all other EU countries? It seems spiteful and small-minded to us.
If anyone feels offended by our views, they come from a couple who have not seen their children and grandchildren in nearly two years.
James
A: This all came about on 16 July, in a meeting organised involving the prime minister or health secretary, and the government has been trying to justify its draconian move ever since – but reverse-engineering this is proving difficult.
We are now led to believe that Beta variant coronavirus cases in Réunion are the deciding factor, though that island remains sitting happily on the ordinary amber list.
Traffic light changes
Q: Will Turkey be moved to amber next update?
Narin
A: Sorry, not helpful to speculate at this stage. But I think the prospects of Turkey moving direct from red to amber, rather than via the "halfway house" provided by amber plus, are very low. There is even talk of a new "red minus" category, where unvaccinated traveller must quarantine in hotels while those who have been jabbed can self-isolate at home.
Q: We are due to travel to Crete on 21 September and I'm worried in case it goes to red before we go and we can't travel.
I thought we were covered due to my travel insurance, but they say not as we booked in February when Greece was red as were all countries. Is this correct?
I thought I was doing a good thing by booking early and supporting tourism. If so anyone who booked whilst we were in lockdown wouldn't be covered? What a con.
Cas England
A: If Crete goes red, which I think is extremely unlikely, there will be plenty of remedies. In particular if you have booked a proper package holiday, then it simply won't be going, and you will get a full refund.
If you have made arrangements independently, then your airline will offer flexibility – and your accommodation provider will probably do the same. Travel insurance is rarely relevant in these kinds of cases.
Anyway for what it's worth, I think everything will look pretty calm by late September across the Mediterranean.
Q: I've had both Covid-19 jabs and I am flying to Tenerife on 3 September for a three-week holiday. Do you think Tenerife will be moved to green or stay amber? How much are the PCR tests in Tenerife when I am due to fly back to the UK?
Mark Carlisle
A: I can't predict as far ahead as September but I am pretty confident it will be amber/green. But I am not sure why you would want a PCR test to fly back to the UK? Lateral flow tests are much cheaper and easier. You can get them at Tenerife South airport, also at hotels and pharmacies.
Q: Travelling to Corfu on 11 August. What's your thoughts on it being added to amber plus next week and if so, do you think the Greek islands will be split up and categorised differently as they were last year?
Jasmine 22
A: There is no reason that I can see why the Greek islands would not be treated differently from the mainland, but it now turns out that for France that is certainly not the case – the Foreign Secretary said on Thursday morning that France was on the amber plus list specifically because of problems on the Indian Ocean of Réunion, 6,000 miles away. If that is enough to taint an entire country, heaven help us all.
Q: What are the chances of India moving to the amber list. Also, can skilled visa workers travel to UK from a red-list country like India?
Rajesh Ray
A: Many people would like to see India moved from the red list, which requires hotel quarantine for all arrivals.
The best I think you can hope for is that India is moved to either amber plus (mandatory self isolation at home for all) or a new category, red minus, whereby only unvaccinated arrivals must go into hotel quarantine.
The immigration rules are normally very tough but skilled workers and people who are here for education normally will get an easier ride.
Q: I wonder when you think Qatar/UAE will be moved from the Red list? I am aware of the point of view from the UK government regarding it being a transit hub, however do you think this will change for vaccinated UK citizens?
Charlotte T
A: I have asked the government to at least give people in Qatar and the UAE some indication of when a change may be possible. Clearly as they are both global hubs, the original reason for putting them on the red list will prevail for years to come.
So far the government has chosen not to respond.
Testing times
Q: When will the government scrap the stupid PCR test before and after travel for fully jabbed Britons?
David Applin
A: There is no PCR test needed before travel to the UK. A lateral flow test will do. After arrival you must take one or two PCR tests. The latter requirement may end soon.
Q: The age of 12 seems to cause a problem when travelling to Greece. I have seen guidance saying under-12s are exempt from testing, but that it applies to over-12s. So where does that leave 12-year-olds?
Steve Mcr
A: "Over 12" is what the Greek government says in one part of its briefing, but later adds: "Only children under the age of 12 will not be required to undergo a PCR test." I would err on the side of caution.
Q: We are travelling to Menorca this Tuesday: two adults, both double vaccinated; three children aged 9-14.
We have booked PCRs and antigens (for older kids only) for the journey outwardas the information is mixed. Are rapid antigen tests accepted for easyJet flights to Spain?
Given the unpredictability of travel, and the unexpected "amber plus" status for France, what do you think the likelihood is of the Balearics going the same way?
Never has going on holiday been more stressful. Trying to work out if we're bonkers or just desperate!
Ana B
A: On testing, the rules for Spain look pretty clear: rapid antigen tests (lateral flow) within 48 hours of arrival are the standard for non-vaccinated people aged 12 or over. I am not sure why anybody would do anything different?
I never recommend a PCR test when it is not specified due to the extra cost and time involved.
I can't speculate on some or all of Spain going amber plus: well I could do, but a week out from the decision I don't think it would be helpful.
Q: I keep hearing stories of people testing positive abroad before they fly home and being stuck in quarantine hotels, so we are cancelling our trip to Spain next month for that reason.
I'm guessing it is very unlikely the government will drop the 'fit to fly' test this summer – but do you think it will still be in place next year? Or is there a chance the government may make it a permanent test for arrivals into the UK?
Josie 1970
A: Sorry to hear you have cancelled your trip. While I am hearing occasional stories of testing positive on fit to fly, these are almost invariably fresh cases rather than lagging indicators of previous infections.
You can maximise the chance that you will not be a victim of a false positive by going for a lateral flow rather than PCR test before departure.
I don't expect the requirement to be dropped in the near future. The government spent most of 2020 insisting testing was pointless, and is spending much of 2021 insisting it is essential.
Q: Currently we have to show a negative Covid test to travel to Portugal. My son tested positive for Covid three weeks ago and guidance states that you should not have another test for 90 days post a positive test. My son is still testing positive. What options is there for anyone who has tested positive, has isolated, has no further symptoms and fails the test due to previous positive test result?
Gareth D
A: I suggest that you talk to the Portuguese consulate in London and ask what they suggest. Certainly many EU countries give credit for having recovered from Covid. The big problem may be coming back to the UK, with a lateral flow test-to-fly required.
Q: We are travelling to Greece at the end of August to and from Manchester. Tried to book the Tui testing package but because we are Scottish residents we need to book the day two test via Scottish site. However I need to put airport I am flying into and the drop down list is all Scottish airports. Should I be booking my day two test on the UK site or do I need to lie about the airport to be able to book a test for Scottish government? It's so confusing.
Michaela M
A: In terms of the list of airports not showing Manchester: I am afraid that is an issue you will need to take up with the Scottish government.
The procedure you must follow on return from abroad to the UK depends where you are going when you arrive – which for the vast majority of people will be home. As yours is in Scotland, you must follow the rules that prevail for that country, not England, even though you are touching down there. (The only exception would be if you were, for example, spending another 10 days in England – perhaps to see family, for work or another stretch of holiday – in which case English rules would apply.)
Unlike for England, where the Department for Transport (DfT) invites travellers to shop around for that PCR test, the Scottish government has only one supplier: home test PCR kits provided by NHS Test & Trace. "Book and pay £88 for a Covid-19 test," it says. "You should take this test within two days of arriving in Scotland and must book your testing kit using the CTM Booking Portal."
In response to a freedom of information request earlier this summer, the Scottish government said it was not using other providers "due to concerns about the speed and reliability of the flow of data from private companies". There have been widely expressed concerns about the reliability of commercial providers of tests.
While it would almost certainly be cheaper and easier to get a PCR test on arrival at Manchester, the law says you must wait until you get home and take the prescribed test.
Q: Are tests from green list nations here to stay?
Callum
A: Not forever, but since the governments in London, Edinburgh and Cardiff really don't want people travelling abroad in numbers this summer, they provide a good and easy way to dampen demand for travel, unfortunately.
Q: What do you suggest for fit-to-fly return test? Is it best to organise one locally rather than go for the take along with you variety? We're aiming for the Algarve in September and wonder if getting a lateral flow test there would be easy and safer option.
Mark Robbo Mordor
A: Getting a lateral flow test in Portugal is really easy. Pharmacies do suitable tests, and some send medical teams to hotels so you can take your test while you relax by the pool. If that's not enough, the testing centre at Faro airport is a final possibility.
Jab journeys
Q: Do you know if people who have already travelled to the UK before Monday will be released from quarantine on 2nd August at 4am? Providing they have the relevant proof from EU or US?
I will travel on Saturday from Germany to the UK to visit family and already have my day two test booked and am fully vaccinated.
Stuart Berlin
A: In your position I would certainly delay my journey. Once you begin quarantine you have to complete it. There is a Stena Line ferry from Hook of Holland which gets in to Harwich at 8am on Monday. That's the one I would be on.
Q: Myself and partner are flying out to Spain for two weeks next Friday 6 August. We are both double jabbed. Are we included in the new announcement this week for all EU and US to come here without quarantine? Or does this just stand for residents of those countries coming here as tourists and not us as UK residents?
Rio Montana
A: All that has happened is that the government is belatedly offering credit to foreign visitors who happen to have been vaccinated overseas.
The quarantine exemption for people with NHS jabs has been in place since 19 July.
Q: My husband and I are planning to go to Italy with a stopover in Amsterdam. My passport and biometric card are in my maiden name, but all of my NHS documentation is in my married name. The passport control people, as well as any public venues in Italy, will need to see my evidence of vaccination, but the surnames will be different.
Do you expect this will be a problem? Is it sufficient to travel with these documents plus a copy of our marriage certificate (that has both of my names on it)?
After many emails, calls, etc, I have not been able to find out through any other source.
Also, do you foresee problems for British residents to travel through Amsterdam as a flight stop-over?
Suz Dow
A: In terms of the discrepancy over names, I have repeatedly asked the government about this without success. I certainly recommend taking your original marriage certificate.
I cannot see any particular problems over using Amsterdam as a hub, but these difficult days I always recommend direct flights over connections.
Q: I am due to travel to Santorini and then on to Naxos on 16 August for two weeks. I am aware that Greece accept proof of recovery from Covid-19 as a means to enter without quarantine.
However I am unsure as to what I would need to provide as proof. Would the email with my positive test result be sufficient? Also I will be double vaccinated by this point, only 14 days won't have passed when I travel to Greece.
Kay W
A: Easiest solution: get your second jab moved earlier, to 1 August if you possibly can.
Q: I am trying to travel from the UK to Portugal to visit my elderly parents who live in the Algarve area and are residents there, and who I have now not seen for 18 months. I have been double vaccinated with AstraZeneca but one of my vaccines was the Serum institute of Indian batch.
Could you please advise if Portugal is excepting this batch number as the AZ vaccine, without having to quarantine on arrival in Portugal.
Elaine
A: There is no problem with your vaccine. I hope you are happily reunited with your parents.
Passport checks
Q: There was a recent news media article saying that UK immigration staff were being told not to ask for test results of returning travellers - have you heard any updates on this?
Norris 9
A: Reports have been circulating that UK border force staff were told not to check the Covid credentials of arriving passengers. I do not know whether or not this is genuine.
Regardless of the answer, you must of course comply with all aspects of Covid and other rules.
Q: I'm due to travel to Tenerife with my family including my three-year-old grandson for his first time on a aeroplane. What documents do I require to take him with us, as his surname is different from mine?
Craig A
A: Anybody travelling with a child whose name is different from theirs, even if it is because the mother has chosen to retain her maiden name, should take a letter explaining the situation.
While it would be rare for there to be any problem, either going into Spain or coming back to the UK, a letter will help if an official does get inquisitive.
Q: Thinking of a Northern Ireland / Ireland road trip starting and ending in Belfast with flights from mainland UK. Do I have to complete passenger locator forms when crossing the road borders between NI and Ireland?
Nick59
A: No. Travelling around the island of Ireland is refreshingly border-free.
Italian connections
Q: Do you think Italy will accept UK travellers from Saturday without quarantine? If so, will they still require a negative antigenic or molecular test if you are already vaccinated? I thought they would have announced what was happening by now but can't see anything about it. I postponed a Venice trip to the end of August but still hopeful of getting away next week (If not Italy, maybe Spain).
Alastair W
A: You posted your question just 31 hours before the mandatory quarantine for British visitors to Italy was due to expire. There was still no clarity on whether it will be extended. But I am sorry to see that five days' quarantine has been extended, and is now required until 30 August for travellers from the UK.
American adventures
Q: Following the olive branch thrown by the UK government this week, do you have any reason to believe the US authorities will reciprocate any time soon? We're hoping to get to a family wedding in New England towards the end of October.
Frog Scottle
A: There was an awful lot of nonsense talked by ministers about how this decision – to allow fully jabbed Americans to come to the UK without quarantine – would put pressure on the White House. I imagine the sense of presumption was greeted with derision in Washington DC.
Having said that, I think a family wedding in News New England towards the end of October looks a very plausible
Car corner
Q: We are UK-EU dual nationals and split our time between the UK and Greece. We arrived (by car) in Greece in autumn 2019 intending to return to the UK the following May. Then Covid happened. We have stayed put here, as cross-border overland travel (with our dog) was impractical thanks to closures and testing requirements, and quite frankly we didn't wish to risk travel until we'd been vaccinated – which we now have been.
The problem is that our MOT has expired as has our UK road tax. It is impossible to have an MOT done outside the UK that is recognised in the UK. Without an MOT our insurance for our (very much roadworthy) 2017 Skoda Yeti is invalidated.
DVLA completely understand our predicament and also say there's nothing they can do. Saga suggested we have the car inspected under the Greek equivalent of the MOT regime to demonstrate its roadworthiness, which we have done, and that in the event of our needing to make a claim they 'may' honour it. This does not give us great confidence.
Re-registering the car in Greece would require establishing permanent residency here, which for practical reasons we do not wish to do. We have also explored having the car shipped to Amsterdam while we (and our dog) fly, drive it aboard a DFDS ferry to Newcastle, then head straight to an MOT appointment in North Shields upon disembarkation. This carries with it the risk that the Yeti doesn't arrive in Amsterdam in time for the ferry, as well as substantial costs.
Is there any sort of temporary insurance cover a specialist insurer might provide for a UK-registered vehicle already abroad? Needless to say, we are avoiding using the car until we can determine what, if any, options we have.
Fademi Athens
A: Sorry to hear about your predicament. This is way beyond my competence (I am not a car owner). Personally I would try to sell it there. Because you imported it before Brexit there are no customs issues I can see.
Join our new commenting forum
Join thought-provoking conversations, follow other Independent readers and see their replies